LATINO Magazine presented an AHORA Student Day on April 29, 2015 at Sam Houston High School in Arlington, TX. This event was part of STEM Education Awareness Week presented by GM and the University of Texas-Arlington. Keynote speakers include principal Fernando Benavides and Raul Villareal, GM. The panel was moderated by Dalia Almanza Smith and panelists included Sonia Lopez, GM; Ronell Hugh, Microsoft; and J. Darnell Jones, U.S. Navy. Many thanks to GM, Microsoft, U.S. Navy, Sam Houston High School, and all who attended.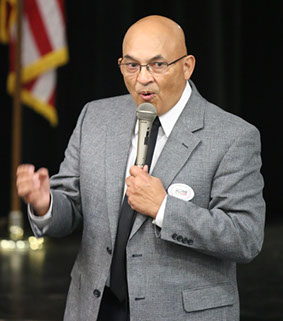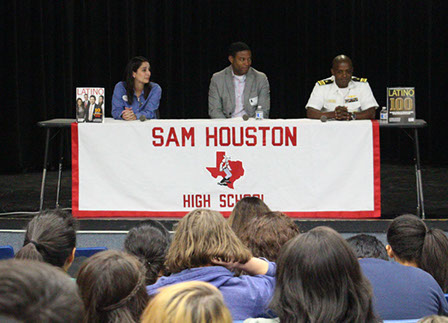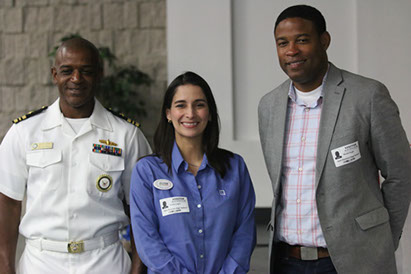 Panelists J. Darnell Jones, U.S. Navy; Sonia Lopez, GM; and Ronell Hugh, Microsoft.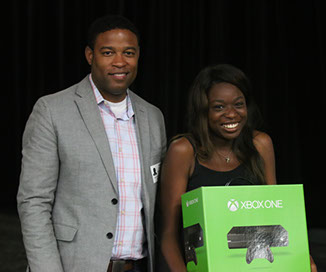 A XBox One was donated by Microsoft and raffled off to participants at the event.
Alma Guajardo-Crossley, Corporate Director of Diversity & Inclusion, General Motors,was

recognized at the recent 17th Annual RARE Night of Heroes event, which celebrates the lives of everyday people in the workplace who through courage, compassion, and integrity are changing lives and inspiring others. The event was hosted by Winning Futures, a nonprofit which provides school-based mentoring programs for students in Southeast Michigan. Alma says that money was not plentiful in her family of nine when she was growing up, "but the experiences were so rich." A dedicated, well-respected advocate for the Latino community, she sits on several boards, including NCLR, HACU, and the Hispanic Women's Corporation.