During the economic recovery, the importance of supplier diversity cannot be overstated. Through Tier I and Tier II contracts, diverse businesses receive access to capital to further invest and grow their companies.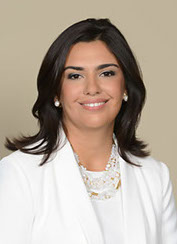 Smart consumers know and differentiate between brands that commit to supplier diversity because of a requirement, and those that commit to it to advance Latino community empowerment. While many American corporations talk about their efforts to expand Tier I and Tier II contracts with Latino businesses, one company's historic commitment to supplier diversity shines through. This company is Comcast NBCUniversal.
Peter Kiriacoulacos, Comcast NBCUniversal's Chief Procurement Officer, stated "Our supplier diversity program is focused on creating equal access for all potential vendors." That is exactly what the Comcast family of companies does. Since 2011, they have spent more than $5 billion with diverse suppliers. In fact, the company's spend with minority owned enterprises increased a titanic 247% in the last year alone. This commitment is clearly not only smart business; it demonstrates a pledge to minority communities and business owners that Comcast is a trusted and valued partner.
As a result, in August, Comcast NBCUniversal was the 21st company to be inducted into the Billion Dollar Roundtable (BDR). The BDR is an exclusive group of companies that have attained $1 Billion or more in annual Tier I supply-chain diversity. Comcast's induction marks the first time a media and technology company has joined this prestigious organization.
Working in partnership with Latino leaders including Javier Palomarez, President and CEO of the U.S. Hispanic Chamber of Commerce, and other members of the Comcast NBCUniversal External Joint Diversity Council, Comcast companies benchmarked progress in procurement practices and developed relationships with Hispanic Business Enterprises (HBE) to meet ambitious goals.
One example is Pinnacle Group, with its Latina business trailblazer, Chairman & CEO Nina Vaca. "Our growth is rooted in our people. It is vital that they feel as empowered and as impassioned as possible," says Vaca, who founded Pinnacle in 1996. Pinnacle has over a decade of experience connecting and overseeing partnerships between diverse suppliers and technology corporations.
In recent years, Pinnacle has grown to be the largest minority-owned vendor management services firm. With over 2,000 suppliers managed, and $1 Billion under Pinnacle's direct management, the organization is the leader in providing clients with Tier I and Tier II diverse supplier contracts.
We applaud those companies that have demonstrated their continued commitment to minority communities through supplier diversity and urge other organizations to follow the example set by Comcast NBCUniversal and Pinnacle Group.
Jacquelyn Puente is Executive Director, External Affairs, for Comcast Corporation. The Billion Dollar Roundtable (BDR) was founded in 2001 to recognize corporations that achieved spending of at least $1 billion with minority and woman-owned suppliers. With a vision to, "lead, influence, and shape supplier diversity excellence globally," it promotes best practices in supply chain diversity excellence through the production of white papers. The BDR has a mission "to drive supplier diversity excellence through best practice sharing and thought leadership," and encourages corporations to increase their commitment to supplier diversity programs and grow their spending levels each year. The BDR inducts new members bi-annually. For more information, go to http://www.billiondollarroundtable.org.