To strengthen and maintain a solid national economy, it's no secret that we need vibrant, growing businesses in every community. By creating jobs and making capital investments, businesses have the power to build and transform communities. Our economy has been gradually improving over the last several years, yet we know that many small businesses – including those in the Latino community – still face challenges.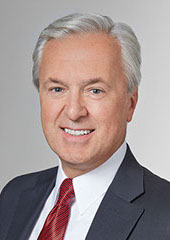 There are more than 3 million Latino-owned businesses in the U.S., an increase of more than 40 percent since 2007, according to a 2014 Hispanics in business study published by Geoscape in partnership with the U.S. Hispanic Chamber of Commerce (USHCC). Helping Latino and diverse small businesses grow is important for our nation, and we're committed to supporting them. For more than a decade, Wells Fargo has worked with the USHCC to help Latino business owners achieve financial success.
We're proud of our work to help small businesses in every community we serve. Wells Fargo recently established a goal to extend $100 billion in new lending to small businesses by the end of 2018, and last year we introduced Wells Fargo Works for Small BusinessSM, a broad initiative to deliver resources, guidance and services to help business owners achieve financial success. Earlier this year we also launched an online resource called the Business Plan Center on WellsFargoWorks.com, where small business owners can create or update their business plans to put them on the path to financial success.
However, more still needs to be done. As America's number one small business lender*, it's our responsibility to lead the way and contribute to a national conversation among industry, government and community leaders – and small business owners – about how we can best serve businesses in every community.
To elevate that conversation, Wells Fargo commissioned Gallup to conduct a national study of small business owners with a focus on six segments: Hispanic, African American, Asian American, LGBT, military veteran and women. We wanted to better understand the experiences of diverse small business owners – in particular regarding the use of credit, which we know can be the lifeblood of a small business.
The responses from the survey of more than 3,000 small business owners across the country revealed the perceptions and experiences of diverse business owners. Here are just a few of the key findings: The study showed that in general, Hispanic, African American and Asian business owners are more likely to be in the starting and growing stages of business. Business owners in diverse segments also are less likely to say they feel extremely or very successful as a small business owner than the general market. Hispanic and African American business owners are more likely than their peers in the Asian segment and general population to report using personal cash to fund their current business operations. Looking at access to credit, the study indicates a need for the financial services industry to provide more support to help business owners become credit-ready.
These results offer important insights. At Wells Fargo, it reaffirmed our focus on helping every small business owner succeed financially. We're already taking action through a four-point plan we believe will help more diverse-owned small businesses become credit-ready and gain access to credit.
Wells Fargo has introduced an enhanced Credit Coaching Program, which offers expanded support to business owners who have been declined business credit and helps them build better credit profiles.
We are increasing access to capital through $75 million in Community Development Financial Institution investments and grants through our new Wells Fargo Works for Small Business: Diverse Community Capital program.
We are increasing access to credit through a referral network to the U.S. Small Business Administration's (SBA) Community Advantage program in communities nationwide.
We are expanding the Chamber Training Institute, which Wells Fargo helped found along with the USHCC, to train leaders of other diverse-segment chambers of commerce on key business and leadership topics for their members, such as how to access business credit and craft strong business plans.
At Wells Fargo, the foundation of our support for Latino and other diverse-owned businesses is cultivating strong relationships with key partners, including the USHCC and other national diverse-segment business organizations. Wells Fargo also maintains strategic relationships with the National Council of La Raza and the Hispanic Scholarship Fund, among others. In fact, Wells Fargo is the leading supporter of the Hispanic Scholarship Fund, having provided more than $3.6 million in scholarship support to 1,230 scholars since 2003.
There are more opportunities for entrepreneurs to succeed in business ventures than ever before. It's Wells Fargo's responsibility to support their growth and help them access the financial resources needed to fuel this progress. By working together, we know that we can help business owners across the country manage every dollar, prepare for every family and business milestone, and fulfill the dreams that drive them.
John Stumpf is Chairman and CEO of Wells Fargo.