LATINO publisher Alfredo Estrada recently welcomed the participants and corporate supporters at our first annual Chicago Diversity Forum. "We are delighted to be here in Chicago," he welcomed guests at the luncheon in the elegant dining room of the University Club, overlooking Lake Michigan.
This event was part of an ongoing series of panel discussions held around the country by LATINO on the topic of "Defining Diversity." The audience included corporate executives, entrepreneurs, and members of Chicago chapters of organizations like ALPFA and NSHMBA, as well as community leaders and LATINO readers.
The speakers and panelists included Alberto Ortega, Sodexo; Mike Escobar, Allstate; Melissa Donaldson, Walgreen's; and Paul Francisco, State Street. Adolfo Hernandez spoke on behalf of Mayor Rahm Emanuel, as did Jesus "Chuy" Garcia, Cook County Commissioner and recent mayoral candidate.
Among the issues discussed were best practices in creating a multi-cultural workforce, and the need for top management to be directly involved in this transformation. Also discussed were the contributions made by employee resource groups (ERGs) at these companies, which create a strong network for Latino employees and contribute a valuable perspective to hiring and outreach to the Latino community.
Muchas gracias to Allstate, Sodexo, Walgreen's, State Street, and all who participated in our Diversity Forum at the University Club of Chicago. The next one will take place at the Harvard Club of NYC on December 2, 2015.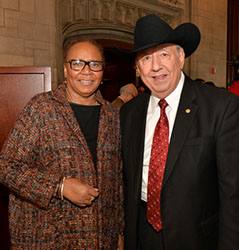 Pat Harris, McDonald's,
and Dr. Juan Andrade, USHLI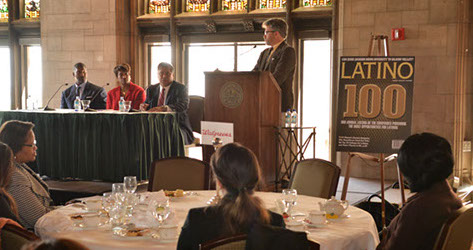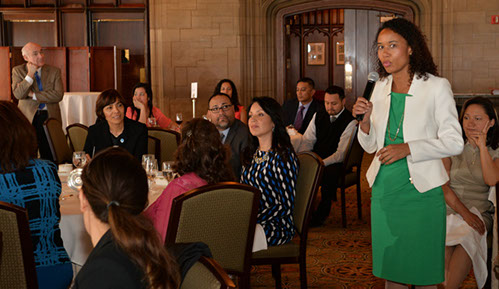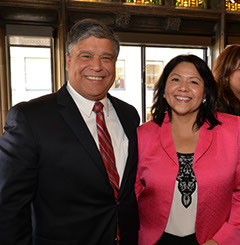 Mike Escobar and Dalia Smith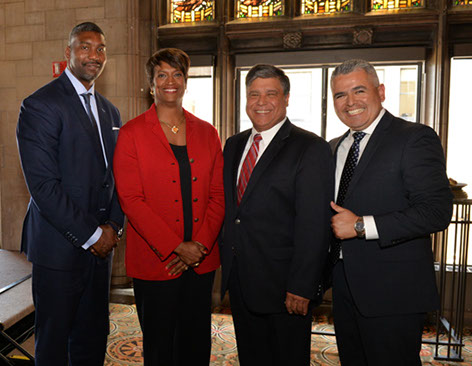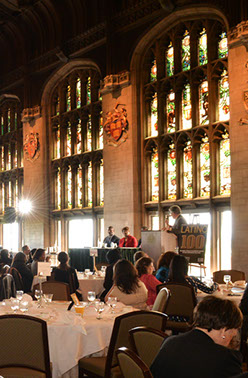 Paul Francisco, Melissa Donaldson, Mike Escobar, and Alberto Ortega