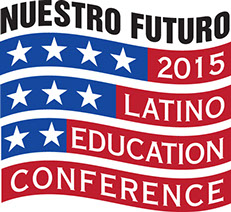 America is facing one of the most-serious challenges to its global stature in many generations. But unlike challenges of the past—or even those that dominate today's news headlines—this is not a threat that comes from external forces. It's a challenge that we as a nation have created, and one that we, alone, must solve.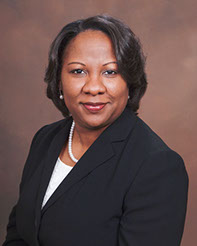 I'm referring to the nation's unfulfilled need for highly skilled and well-trained scientists, engineers and technologists to maintain America's leadership in technology and innovation. From energy solutions to defense systems to cyber security, the demand for technology professionals is greater than ever, yet the supply is not keeping pace.
The U.S. Bureau of Labor Statistics projects the demand for aerospace, electrical, mechanical and computer engineers will grow 16 percent by 2022, which means that 1.5 million jobs will need to be filled in that timeframe. The projected supply of qualified graduates, meanwhile, is expected to be less than 1 million over the period, creating a deficit of 500,000 workers.
Where will these professionals come from? As an engineer by training, I'm a problem solver, which means that in every challenge I see an opportunity. In the challenge to produce more professionals across all science, technology, engineering and math (STEM) fields, I see a tremendous opportunity to enhance diversity in the nation's workforce and promote economic security in minority populations.
America's minorities represent a huge pool of underutilized talent, and you don't have to dig deep to see the magnitude of the opportunity that represents. Hispanics, for example, are vastly underrepresented in the workforce in STEM jobs. In 2011, Hispanic workers accounted for about 15 percent of the U.S. population, but only 7 percent of the STEM workforce.
At the same time, the nation's Hispanic population has been one of its fastest growing in recent decades, and by 2050 it is expected to reach 106 million people. The challenge, clearly, is not that America lacks talented young people to produce its next generation of engineering and science leaders, it's that we need to work harder—and smarter—to excite students of all ethnicities, genders and abilities about STEM subjects and, ultimately, STEM careers.
As one of the world's premier technology companies and an employer of nearly 60,000 scientists and engineers, Lockheed Martin is proud to partner with innovative organizations across the nation to be part of the solution to our STEM challenge. We're engaged in partnerships that support STEM education and outreach by focusing on student achievement, teacher development, and gender and ethnic diversity.
One of the premier initiatives we support is Viva Technology™, a national kindergarten-through-12th grade education program designed to engage students, teachers and parents with STEM challenges. Viva Technology stimulates interest in the application of technology by creating awareness, supplying STEM resources, and providing access to STEM career pathways. For the fall 2015 academic year, Lockheed Martin is funding five Viva Technology programs in Texas, California, Colorado, Georgia and Maryland.
We also have a long history of partnering with Hispanic-serving colleges and institutions. We have strong relationships with Florida International University, San Jose State University, University of Puerto Rico, University of Texas at Arlington, University of Texas at El Paso, and Cal Poly, San Luis Obispo.
Among our other non-profit partners are Girls Inc. and Project Lead the Way. Through Girls Inc., we're helping inspire high school-age girls to be strong, smart, and bold in their aspirations. With Project Lead the Way, we're focusing on teachers in public schools and providing them with training, as well as classroom equipment and supplies, to help them engage young students in STEM studies.
In addition to reaching out, we're also looking inward. Through workplace diversity programs, we're promoting inclusion and fostering an environment where historically underrepresented groups are supported and encouraged to rise into positions of leadership.
We recognize that it's not enough to say we support diversity and inclusion, we have to create a work environment where our employees experience it every day. Only when Latinos, African-Americans, women, veterans, people with disabilities, and other diverse populations feel fully at home in our corporate culture can we capture the full promise of the creativity and innovation that a diverse workforce offers.
Already we have seen great progress at Lockheed Martin, where our company and our employees have won many diversity and achievement awards, such as the 2014 Catalyst Award for expanding opportunities for women in the workplace and the 2014 Hispanic Scientist of the Year Award, which went to Sergio Torres, a Lockheed Martin Fellow at our Information Systems and Global Solutions business.
For Lockheed Martin and all of corporate America, promoting diversity and increasing the number of qualified candidates for engineering, science and technology jobs are not separate issues. They are closely connected, and by treating them as such we can turn one of our nation's biggest challenges into one of our greatest opportunities.
Rainia Washington is Vice President, Culture, Diversity and Equal Opportunity for Lockheed Martin.

2015 has been a landmark year for the technology industry; increasingly sophisticated smartphones, virtual reality headsets, smartwatches and 4K TVs are just a few of the latest developments to excite consumers across the world. This continuous advancement of technology combined with the expansion of tech into nearly every facet of life have created a workforce that falls short of meeting our country's technology needs, as the number of available jobs significantly outpaces the amount of qualified candidates. The current makeup of our IT workforce also fails to reflect the diversity of those it serves.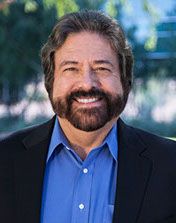 According to the U.S. Bureau of Labor Statistics, between 2012 and 2020, information technology jobs are expected to grow by 22 percent, significantly faster than the average for all occupations. Consider the following: from 2011 through 2020, there will be 1.4 million computer science jobs available in the United States, but only 400,000 computer science students, leaving the computer science industry short a million professionals. To ensure we have enough professionals in the pipeline, as well as to sustain our leadership position, we must build an innovative workforce that the diversity of our great nation.
Last year, a number of tech firms released the demographic makeup of their employees, and it showed how diversity is severely lacking in the industry. Google was one of the first companies to release a report, and it indicated that 61 percent of employees were white, 30 percent Asian, four percent identified as two or more races, three percent Hispanic, two percent black and one percent other. These numbers were fairly consistent among other prominent tech companies including Apple, Facebook and Twitter. And, when those same companies released progress reports this year, very little to no gains were made. To diversify the tech workforce and fill the pipeline, cooperation is key. Policy makers, community leaders and educators must work together to attract students of all backgrounds to the technology industry from an early age. Concurrently, large technology-based firms can redouble their efforts to recruit, train and mentor a diverse workforce.
It's the role of higher education to not only attract a robust, diverse pool of technology students, but to provide curriculum that is agile, relevant and experiential to best align with the needs of employers. All of the efforts to build a pipeline of IT professionals will be for naught without arming them with the skills needed to succeed in the industry. University of Phoenix strives to provide an education that is based on real-world employer needs. This approach is designed to create a workforce that is productive from the first days on the job and equipped with the skills needed to be successful well into the future, no matter what technology may look like.
More and more industry leaders across the public and private sectors are committed to building diversity in the workforce. Institutions of higher education must also pledge to recruit, educate and support STEM-relevant degrees, certificates and educational programs that will power our future for generations to come.
Dennis Bonilla is the Executive Dean, College of Information Systems and Technology, University of Phoenix.
Recently the Congressional Hispanic Caucus Institute led a delegation of leaders for a summit and meetings with Silicon Valley company executives to discuss a roadmap to bridge the diversity gap.  With Latinos averaging 4.5% and African Americans 2.5% of the Silicon Valley workforce, the sector is missing out on top diverse talent.  We had a constructive dialogue with glimmers of positive trends, but we know Silicon Valley has the tools to hack its diversity problem.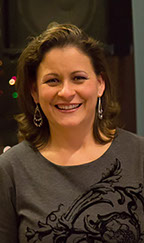 There is a glaring disconnect between the underrepresentation of Latinos and African Americans in Silicon Valley companies and the existing talent pipeline in both tech and non-tech fields. We shared data released by Excelencia in Education, showing 54,000 plus Latinos earned credentials in 2013 or nearly 8% of all the computer science, IT, and computer engineering degrees. There are 25 top universities awarding STEM degrees and certificates to Latinos, 13 are Hispanic Serving Institutions (HSIs) and six are in California.
A recent Washington Post article "Silicon Valley Struggles to Hack its Diversity Problem," also made this case. The article notes that many Silicon Valley companies blame a meager talent pipeline as one of the main culprits for their diversity woes. Yet, the Computing Research Association data found, of the total bachelor's degrees in computer science, 7.7% were Latino and 4.1% African American graduates. Likewise, African Americans represent 3-4% and Latinos are 4-7% of the non-technical workforce at Silicon Valley companies, while they represent 13% and 16% respectively in the U.S. workforce.
The Silicon Valley tech sector needs to widen the pipeline of minorities in computer science by investing in proven K-12 programs and HSIs. It is imperative to the nation's future that leading tech companies invest to develop its future workforce here at home. Already, Latinos are 25% of Americans under 18 and will represent half of all new entrants in the workforce by 2025. We must invest in this critical segment of America's future workforce if the nation is to prosper and continue to be the world's strongest economic power.
At the summit, there were questions as to whether tech companies rely too heavily on H1B visas as a shortcut to the perceived lack of domestic talent and divert their responsibility to invest in the U.S. pipeline. There is an important role for H1B visas to play; they were created so that companies can compete for top world talent in specialty, technical skills. However, a June New York Times article reported disturbing trends in the use of H1B visas. Conversations have been underway in Congress to revisit H1B practices and the community is asking what is being done to hold companies accountable for investing in a workforce pipeline that reflects the diversity of America. If H1Bs were not so readily available, would that compel companies to do the right thing?
We offered a comprehensive approach to completely reverse the deeply entrenched disparities in Silicon Valley's workforce.  CHCI will release the full report and finding at its 2015 Public Policy Conference in Washington, D.C. this October.
Esther Aguilera is the CHCI President & CEO.
In the midst of an overwhelming technological revolution Latinos and other minorities are being left behind. The so called digital divide is very real and its impact is far reaching.
A colleague, recently experienced something that took him by surprise. He was helping a recent high school honors graduate from the Bronx with her résumé. He recommended some edits and wondered why it took so long for her to get back to him with a revised version. When he spoke to her, he learned that she lives with her single mother, cannot afford a computer and had to stand in line at a library to use one.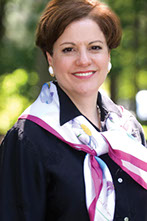 This student is not alone. She is one of about 100 million Americans who do not own computers or have regular access to the Internet. Some live in rural areas where Internet service is not available, while others live in cities and simply cannot afford a computer or broadband service.
According to the U.S. Department of Commerce, race, ethnic origin and income are likely factors in determining who has access to computers and the Internet. Whites are more likely to have access than Hispanics, and even as the price of computers falls, a persistent gap remains in ownership due to income. Just 45 percent of households with annual income under $20,000 have Internet access. For those earning $75,000 or more it is 91 percent.
According to a Pew Research Report titled "Closing the Digital Divide: Latinos and Technology Adoption," Latinos use mobile and social networking technologies at rates similar to other groups, but lag Whites when it comes to owning a desktop and laptop computer and accessing the Internet. The report found that 72% of Latinos say they own a desktop or laptop computer compared with 83% of Whites, and nearly 78% of Latino adults say they go online at least occasionally compared with 87% of Whites. The impact of not having a computer and Internet access can be devastating. It can be the reason some families stay in poverty, lag in educational attainment and do not save money.
Today, many important transactions take place online. Over 80% of Fortune 500 companies, including Walmart and Target, accept applications only online. Students who fall victim to the digital divide lack access to homework assignments, higher education and other information. Another setback for people who do not own computers is the lack of savings. Consumers who shop online often save money through discounts that are not available in retail establishments.
Another Pew Research Report, "How Teachers Are Using Technology in the Classrooms," also studied the digital divide. Teachers with students from low income families said not having Internet access was a major challenge for those students and prevents access to online resources. Some students hang out at restaurants to get Wi-Fi access, and others go to libraries; but in some communities library hours have been cut back due to budget cuts. It is clear that students who lack Internet access will have difficulty succeeding at school, going to college and finding a job that will help society and fulfill their dreams.
To alleviate these disparities in access to educational technology, the Education Commission of the States has proposed several options: Make computers available to the public through schools, libraries and community centers; extend school hours to give students access to school computers;
lend laptops to students, just as band students borrow instruments; be sensitive to cultural, ethnic and racial diversity when developing educational software and digital content; fund training, support and instruction; and develop funding formulas that equalize technology spending across rich and poor districts. The lack of access to computers and the Internet can also prevent children from considering careers in the tech field – one of the fastest growing sectors in our economy.  Hispanics Inspiring Students' Performance and Achievement (HISPA), a New Jersey-based national organization, is working to change this dynamic.  It mobilizes Latino role models to share their success stories with middle school students. About 50 percent of the role models are from STEM fields.
With the support of the Verizon Foundation and a donation from Samsung, HISPA is bringing Latino professionals in the STEM fields to classrooms located in New Jersey and New York City to showcase the importance of higher education and to work closely with students to teach them about technology and App development. "The response from the students in our surveys has been tremendous," said HISPA President, Ivonne Díaz-Claisse Ph.D.  "For many of the students it is their first time understanding that they, too, can have a career in the technology field, and the data show that having role models makes a difference in students' outlook on completing high school and attending college."
Some critics who are concerned about the growing digital divide say the lack of competition among Internet providers keep costs high. The United States, with only 73 percent connectivity, lags behind the United Kingdom and Germany at 88 percent. The Organization for Economic Cooperation and Development (OECD) ranked the United States 30th of 33 countries for affordability, with an average price of $44 a month, compared with $26 in the UK.
Several initiatives are underway to increase Internet access and affordability. President Obama pledged to close the digital divide, and in 2010 he unveiled a national broadband plan to give every American affordable access to robust broadband by 2020. In July, he announced a new ConnectHome initiative aimed at expanding high-speed Internet access to more than 275,000 low-income households. Through the ConnectED program officials hope to bring high-speed broadband to 99 percent of K-12 students by 2018. In another effort to help reduce disparities in connection to the Internet, the Federal Communications Commission (FCC) recently voted to add broadband coverage to the government's Lifeline phone subsidy program for low-income families. Other programs are underway in the private sector; Google, Open Society, Robin Hood Foundation and others are experimenting with providing free Wi-Fi hotspots.
As an executive at the world's leading educational research and assessment company, I am bombarded by information on testing and technology. ETS is keenly aware of the digital divide and a forthcoming research report, "Choosing Our Future:  A Story about Opportunity in America," will illustrate how the failure to address this and other issues of inequality imperils our democracy and our competitiveness. This initiative studies the dynamics of how human and social capital are developed, along with their growing influence not only on adult outcomes, but also on the transmission of opportunity to the next generation.
Irwin Kirsch Ph.D., is the director of the ETS Center for Global Assessment and co-director of the ETS project on Opportunity in America. "There is strong evidence that a family's circumstances are increasingly predictive of the human and social capital that will be accumulated by the children and consequently the children's prospects as adults," said Kirsch. "If issues such as the digital divide, the polarization of skills and other problems are not addressed, they will place an unsustainable strain on the social fabric of our nation and the character of our democracy."
While we wait to see the results of the programs designed to bridge the digital divide we should all agree that we cannot say we have a fully functioning democracy unless everyone has the opportunity to succeed. Closing the digital divide should be a major goal for policymakers, educators and community leaders.
Yvette Donado is a senior vice president and chief administrative officer at Educational Testing Service (ETS). She recently spoke about the digital divide and its impact on minorities at a Spelman College technology conference.
Hacking the Diversity Problem
Changing the Face of Science
Chancellor Linda Katehi and the NSF-funded UC Davis ADVANCE team are leading efforts to transform the face of STEM scientists on campus by: 1) building a vibrant, welcoming and diverse STEM research community, starting with Latinas; 2) establishing an institution-wide inclusive climate in STEM departments that values diversity; 3) promoting equitable career advancement, achievement, and recognition among all STEM faculty; 4) investigating barriers and catalysts for Latinas in STEM through original social sciences research, and 5) developing a regional employment network with services to enhance recruitment and retention of dual career faculty. A core component of institutional transformation at UC Davis is the Center for the Advancement of Multicultural Perspectives on Science (CAMPOS). Its mission is to support the discovery of knowledge by promoting women in science, especially Latinas, through an inclusive environment that is diversity driven, mentorship grounded, career success focused.
CAMPOS has partnered with the UC Davis Vice Provost of Academic Affairs and STEM colleges and departments to nominate newly recruited tenure-track faculty with a demonstrated commitment to diversity for the CAMPOS Faculty Scholar Award. CAMPOS Faculty Scholars are selected for their transformative thinking, unique perspectives, interdisciplinary approaches, and leadership potential to impact their STEM disciplines in profound and enduring ways. They serve as role models for future scientists and scholars who share their vision of diversity and inclusion, as key components of the Academy in the 21st Century.
Since January 2014, we have welcomed a diverse, interdisciplinary group of nine CAMPOS Faculty Scholars to campus, seven of whom are Latinas. As these women of science exemplify, UC Davis is leading and achieving its goal to change the face of STEM scientists. The campus aims to reflect the diversity of the local and global community in the 21st century. UC Davis is on track to become a Hispanic Serving Institution by 2018. Ultimately, our goal is to inspire the next generation of Latina women in science!

Jacqueline Barlow
Assistant Professor of Microbiology and Molecular Genetics, College of Biological Sciences. The Barlow lab studies how DNA replication stress induces genome instability and contributes to cancer initiation and progression using the mouse immune system as a model. Her research goal is to illuminate how spontaneous DNA damage arises in proliferating cells, in order to promote earlier identification of tumors and develop more effective cancer treatments.
Natalia Caporale

Assistant Professor of Neurobiology, Physiology and Behavior, College of Biological Sciences. Dr. Caporale will arrive on campus in January 2016. She will be engaged in teaching and research on the role of metacognition in the learning process and identification of instructional elements that increase student retention in STEM disciplines. Specific areas of focus will include using active learning strategies and novel technologies to improve teaching effectiveness in large enrollment courses.

Magdalena Cerdá
Associate Professor of Emergency Medicine, Vice Chancellor's Endowed Chair in Violence Prevention, Associate Director, Violence Prevention Research Program, School of Medicine. Dr. Cerdá investigates the neighborhood causes and mental health consequences of violence, life course influences on substance use trajectories, and the emergence of new drivers and forms of substance use.
Lillian Cruz-Orengo
Assistant Professor of Anatomy, Physiology and Cell Biology, School of Veterinary Medicine. Dr. Cruz-Orengo studies rodent models of neurological disorders, including trauma, chronic pain, and inflammatory-induced neurodegeneration. She has used a novel technique to assess blood-brain barrier (BBB) permeability in vivo in animal models of neuro-inflammation.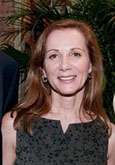 Fernanda Ferreira
Professor of Psychology, Division of Social Sciences, College of Letters & Sciences. Dr. Ferreira's
area of research is psycholinguistics. The fundamental aim of her investigations are to uncover the mechanisms that enable humans to understand and generate language in real time and in cooperation with other cognitive systems.

Cindy Rubio González
Assistant Professor of Computer Science, College of Engineering. Dr. Rubio Gonzalez' work spans the areas of programming languages and software engineering, with a specific focus on program analysis. She designs and builds tools to help software developers write more reliable and efficient software and has developed program analyses to automatically detect incorrect error handling in large software systems.

Anna La Torre
Assistant Professor of Cell Biology and Human Anatomy, School of Medicine. In the La Torre lab, researchers investigate how stem/progenitor cells differentiate into multiple cell types. Dr. La Torre is interested in using in vitro models as platforms to understand basic principles of development and disease.

Alexis Patterson
Assistant Professor of Elementary Science Education, School of Education.
Dr. Patterson's research focuses on the impact of inequity in science classrooms
and the peer influence of historically marginalized groups in science on the desire of
these groups to purse advanced studies and careers in STEM.

Mariel Vazquez
Professor of Mathematics, College of Letters & Science; Professor of Microbiology and Molecular Genetics, College of Biological Sciences. Dr. Vazquez focuses on the applications of topological and discrete methods to the study of DNA. She is a 2012 recipient of the U.S. Presidential Early Career Award for Scientists and Engineers.
A Place for Us in the Coast Guard
Chief Petty Officer Jessica Montero is not what you would call the stereotypical "Coastie," the nickname given to members of the U.S. Coast Guard.
Montero grew up in New York City and still speaks with a New York accent. She's the daughter of a Puerto Rican mother and Colombian father and the second youngest of five children, but it wasn't an idyllic childhood. "It was rough growing up in the South Bronx. My mom was a single parent, at one point we were homeless, and my stepfather was addicted to drugs." There were alcohol and domestic violence issues, and siblings running around with the wrong crowd. As a young teenager she was the one largely caring for her younger brother. "I really didn't have a lot of adult supervision at the time."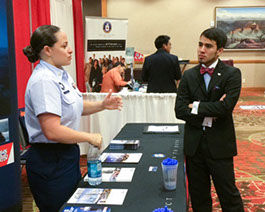 She moved out of her house at 15, but still managed to finish school. After high school, she dabbled in a little modeling, but was rudderless. A friend who was interested in joining the Navy asked her to come along for moral support. "We had nothing to lose, we had nothing going for ourselves, and I just went in to support her."
But Montero ended up going in an entirely different direction, talking instead to a Coast Guard recruiter nearby. "I walked into the Coast Guard. I didn't really know what it was, but it was described to me as 'Baywatch' and I thought,'Wow' that sounds good!' I'll be swimming and hanging out at the beach and getting paid for it. I could do that," she chuckles. "And guess what? I didn't see a beach for the first six years!"
She enlisted, but it wasn't a piece of cake. "I had already been on my own, and it was hard to have someone telling me what to do, yelling at me, and I thought they don't have a clue of real life. That was my perception of them. It took me a while to get used to it. I thought about quitting all the time, but my aunt told me not to quit, and my mom also said to stay. But it was hard because I'm thinking no one looks like me, no one sounds like me, and I thought I didn't belong," she tells LATINO Magazine.
Montero is a firm believer in things happening for a reason, and she started to think that there was a reason for her to be in the Coast Guard. It would not only give her a solid purpose in life, but help her family financially. "So I stuck it out and ended up working for two wonderful people who were my supervisors and they were the ones who opened up my eyes to all the possibilities in the Coast Guard, and they told me I had the potential to do it," she says. "Up to that point, I really didn't believe. Nobody in my family was military, nobody in my family had done anything up to that point. Everyone was working a nickel and dime job trying to make it, and I felt I didn't want to be another statistic. Those two people opened up my eyes and I haven't stopped since."
She's been all over the United States, including Alaska, Hawaii, and Japan. "Hands down this is the best decision I've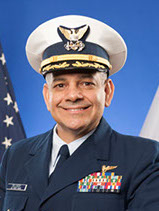 ever made. It completely changed my life, in addition to giving me the ability to help my family. I love it. It has been my saving grace." Since enlisting in 1997, Montero has risen through the ranks, obtaining her current rank of Chief Petty Officer, and doing some teaching along the way. "Everyone who knew me back then can't believe it," she says with amusement. "I'm real good friends with my old boss from back then and we tell stories and just laugh."
Montero adds that she made a long-term career out of the Coast Guard even though she was skeptical at first. "My original thought was to stay in for the first four-year commitment, but I stayed longer because I felt I wasn't done yet. I always want to help and prove people wrong and I tell people don't count this person out; they just need a fair shot. The majority of the time that I've been in the Coast Guard has been in search and rescue, and hearing spouses and parents and siblings thanking me because I helped find a loved one are moments that give all this purpose."
Montero was widowed in 2008 and has a 15-year-old daughter. She made the change from the adrenaline rush of search and rescue to the more serene setting in an office as a recruiter because she wanted to spend more time with her daughter before she leaves for college. "I started out in a recruiting office so I wanted to end in a recruiting office in order to give the next 'Jessica' an opportunity to change her life." And like other branches of the military, the Coast Guard offers educational and vocational assistance and training, among other benefits. But unlike other branches, deployments to war zones or other conflict areas is completely voluntary, and that's a big selling point, Montero says. "There is no select and direct (orders to deploy) here. Our international teams are all based on selection. You ask to go there. You're not being told you have to go."
Only 38, Montero plans to retire with 21 years under her belt and head to Costa Rica, where she has invested in a direct sales business. But for now, she's focused on getting the word out on why the Coast Guard is a good option for young people who want to serve their country in a meaningful way. It is the military's smallest branch, with a little more than 40,000 active duty personnel, compared to more than half a million in the Army.
But Montero stresses that the Coast Guard's smaller scale is actually an advantage. "There are no limits in the Coast Guard. Because it is as small as it is, there are more job opportunities than the other branches. The other branches don't have to give you a particular job because they already have five people doing it, but in the Coast Guard there is one person doing five jobs. There is so much room for growth and the different paths that you can take are endless. And Latinos in the Coast Guard are like family. There may not be an influx of Latinos like in the Army and the Navy, but here you are part of a family."
"The Coast Guard's strength resides in its people and the different perspectives, talents and abilities they bring to the Service. Due to our small size more is expected of our personnel and junior members are given much greater responsibilities early on in their careers," says Capt. Andres Delgado, Chief, Office of Diversity. "The Coast Guard is full of exciting career opportunities waiting to be matched up with motivated young people. Success happens when you match capabilities with opportunities. Chief Montero is a perfect example of that."
According to the Department of Homeland Security, Hispanics comprise 14.2 percent of enlisted personnel in the Coast Guard, and 7.9 percent of its officers. "The future for Latinos and Latinas in the Coast Guard is very bright," says Montero. "Already there are minorities in high ranks. It's a top priority to diversify the Coast Guard because we see the value. There's a place for us in the Coast Guard. We care. The people I talk to can see that. They see that I look like them and I talk like them and they can relate, and they see the possibilities. It's not just a bunch of talk. The Coast Guard welcomes and wants and embraces all."
Patricia Guadalupe
Lifetime of Opportunities
America is known around the world as the land of opportunity. Increasingly, making the most of all the opportunities our country has to offer means getting a college education. For example, a recent study by the Pew Research Foundation found Millennials without college degrees made one-third less than their peers who had degrees. Millennials with college degrees were also more likely to be employed, both full time and part time.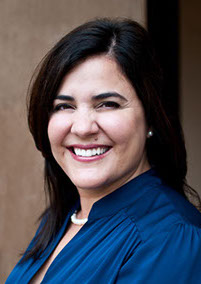 As a college education increasingly becomes the gateway to the American Dream, the cost of college tuition – not to mention room, board, books and transportation – continues to rise. The good news is that federal and student loans and state grants can help make the goal of a college education possible for people from all backgrounds and income levels. Sadly, however, young people across the country, particularly those who are from more vulnerable populations, miss out on these opportunities because they don't know what student financial aid is available or how to access the information they may need to help them afford college.
For every young man, there's an added step – if a young man doesn't register with the U.S. Selective Service System, he loses eligibility for all federal student loans and grants and many state programs.That's why groups like mine, the Campaign for College Opportunity, Cash for College and the Cal Grant Program in California, understand the critical mission of educating all young people about their financial aid opportunities, and the steps they must take to qualify for it. Bridging this college knowledge gap is especially important for low-income and first-generation students who need access to state and federal financial aid assistance in order for college to become a reality.
Many of the financial aid application forms are confusing. There are also certain deadlines and other requirements that not everyone knows about.For instance, we find that many young men are not aware of the fact that getting any federal student financial aid, as well as state aid assistance, requires registration with the U. S. Selective Service System.
Federal law says that virtually all young men living in the United States must register with Selective Service within 30 days of their 18th birthday. And, while there is currently no penalty for late registration, if a man fails to register by his 26th birthday, he can permanently lose eligibility for opportunities that can change his life for the better. These include the Pell Grant, federal student loans and state grants that help them, along with certain job training programs, and all jobs with the federal government, plus many state and local government jobs and other benefits as well. Registering can also reduce complications and speed the process for men, particularly immigrants seeking to become U.S. citizens.
The numbers begin to add up quickly. For instance, a student who is eligible in California, can get up to $12,192 a year to pay for college tuition and statewide expenses at any qualifying California college, university, vocational, career or technical school. Best of all, a student doesn't have to pay back their Cal Grant. Depending on which grant a student receives, the money can be used for tuition, room and board, books and supplies – and even childcare.
It breaks my heart when I meet any young student who is passionate about pursuing a higher education, only to discover they are ineligible for the type of funding that could have made their college dream a reality.
When I look at the Cal Grant Program, I see its ability to change lives the way it did mine. I am the proud recipient of a Cal Grant that made college possible. I advise young people that they need to pursue their education goals in order to earn a living wage and change the destiny for their lives--and even their families' lives--for the better. For myself, I attribute my ability to having gone to college, graduating and becoming a leader in California higher education policy to federal financial aid and the Cal Grant Program. There is no way I'd be where I am today without it.
Every year over 300,000 students go to college in California with the assistance of the Cal Grant Program. And it's not just California. Across the country, aid exists to help more students afford college by accessing state and federal resources. And for men, that means they must remember to register with the U.S. Selective Service.
Registering with Selective Service takes less than two minutes. Men can register online at sss.gov, or check the appropriate box on the Free Application for Federal Student Aid (FAFSA). Men without a social security number can register at any post office, or print out a registration form from sss.gov, and mail it in. Selective Service registration is also required to qualify for financial aid through the California Dream Act Application (CADA) – when you complete the CADA your private information is never shared with the federal government.
That's two minutes that can mean a lifetime of opportunities to pursue the American Dream. Two minutes that can literally make the difference between a man being able to afford a college education, or having to miss out.
If you're a young man with dreams for the future – or you know a young man who might not get this message – remember, registering with Selective Service is quick, it's easy and it's necessary. Take two minutes to open countless future opportunities.
Michele Siqueiros is the President for the Campaign for College Opportunity.