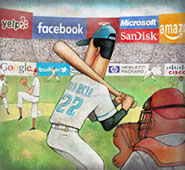 Last May, Jesse Jackson's Rainbow Push Coalition came to San Francisco with hopes of increasing diversity in Silicon Valley. Their summit, entitled PushTech2020, hoped to level the playing field by significantly expanding the participation of people of color in the hi-tech sector. The theme was simple: Diversity +Inclusion=Innovation.
Hi-tech firms have recently been under scrutiny for their lack of diversity, but Rev. Jackson has been on the case for many years, now. He has bought shares in these companies, attended shareholders meetings, and met with CEOs, challenging Silicon Valley to end its multi-billion dollar trade deficit with minorities.
PushTech2020 was a veritable who's who of tech giants, including Intel, Apple, Cisco, Intuit, Yelp, and others. But Intel stole the show, with a $300 million initiative to diversify its workforce over the next five years. Intel Capital, the chipmaker's investment arm, announced the creation of the Intel Capital Diversity Fund, investing $125 million in four women- and minority-led businesses. "We believe that a diverse and inclusive workplace is fundamental to delivering business results," said Intel's CEO Brian Krzanich, the keynote speaker. "Our goal with the new fund is to meaningfully support a technology startup workforce more reflective of society, and ultimately to benefit Intel and the broader economy through its success."
Apple had an announcement of its own, a $50 million initiative to partner with the Thurgood Marshall College Fund to recruit students at Historically Black Colleges. Lisa Jackson, one of Apple's top African American executives, said, "This is about something that is good for business. this isn't work we do for any other reason."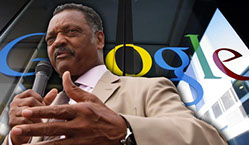 Rev. Jackson himself delivered a rousing address that linked the struggle of Martin Luther King, Jr. and the civil rights movement of the 1960s to the problem of diversity. He told the audience of about 400 corporate executives, community leaders, entrepreneurs and media that his efforts follow "an unbroken line from Selma to Silicon Valley." Stirring words, but Rainbow Push came away from the event with more than speeches. Concrete initatives like those of Intel, with substantial resources, timetables, and measurable results, were a spur to the other companies still sitting on the sidelines.
The Rainbow Push Coalition is inclusive and welcomed Latino participants to the event as well as reporters from LATINO Magazine, but its focus was on African Americans. In Washington, DC, the Congressional Hispanic Caucus Institute (CHCI) has a mission to develop the next generation of Latino leaders. Founded in 1978, the CHCI champions contributions of Latinos contributing to all aspects of U.S. society. This vision was founded on three cornerstones for success: education attainment and college access; leadership development programs; and access to a powerful network of Latino leaders in the U.S.
Barely a month after PushTech2020, the CHCI visited Silicon Valley to help develop a pipeline of Latino talent. Executive Director Esther Aguilera led a delegation of its board of directors, including several Hispanic members of Congress, to meet with executives at the headquarters of Google and Facebook. Afterwards, the CHCI delegation held high-level meetings at other companies including Cisco and Apple. CHCI's agenda was focused and clear. "We need each other and need to work together to address these very low numbers," stated  Rep. Linda T. Sánchez, the chair of the CHCI. "I applaud the companies who have shared their employment figures---what gets measured gets results.  We know that the tech sector is fueling job growth.  The Bureau of Labor Statistics estimates there will be approximately one million newly created STEM jobs in the next 10 years.  That corresponds with an increase of 16 million Latinos in the same period.  Latino talent can fuel these employment ranks."
Aguilera sees real progress being made and the CHCI has outlined a detailed list of objectives for companies to achieve a successful hiring strategy. "The myth is there is a meager pipeline for talent," said Aguilera. "In fact, Silicon Valley has the tools to develop Latino hi-tech talent. The numbers are there." Many of the companies visited will be participating in CHCI's annual conference in Washington, DC this fall to continue the dialog. Among CHCI's recommendations include replicating successful STEM programs in K-12; investing in Hispanic Serving Institutions; strengthening recruitment and retention strategies, including paid internships; supporting Latino startups and working with Latino firms in procurement; and increasing Latino representation on their boards.
Media was not allowed at these meetings but participants recounted that COO Sheryl Sandberg, still in mourning for her husband, greeted them at Facebook. The visit to Google, however, received mixed reviews. There were few specifics and one participant, speaking off the record, complained that only low-level Google employees were on hand to greet the CHCI board members, including several members of Congress in addition to Rep. Linda Sanchez such as Rep. Tony Cardenas and Rep. Xavier Becerra. Despite several attempts to obtain an interview, with many unanswered calls and e-mails, Google refused to speak to LATINO, reflecting a secretive corporate culture notwithstanding the pastel colors and free snacks to be found at its offices.
Ironically, the day after the CHCI delegation vistied, Google released its 2015 Diversity Report, which showed no progress from the year before. Google's workforce is 70% male and 30% female. But in terms of ethnicity, the disparity is even greater. Googlers are 61% white and 31% Asian. Hispanics are only 3% and blacks are 2%. That week, Rev. Jackson spoke at Google's shareholder meeting and remarked drily: "But despite your best efforts, the representation of African Americans and Latinos remain basically static."
"Often times minority numbers can be hard to gauge," says Terilyn Juarez Monroe, Director of Global Employee Engagement at Intuit, who was a panelist at PushTech2020. "Many millennials do not report their ethnic background specifically. And there is no way to really track mixed races as most report under Caucasian."
Yet Google is hardly unusual in this respect. According to Twitter's 2014 Equal Employment Opportunity (EEO) report, 93.8 percent of employees were white or Asian, with only 68 Latinos out of a workforce of 2,910. Yet according to a recent finding by Pew Research, 25% of Latinos use Twitter.
Facebook's EEO report was equally unimpressive. The percentage of Latino employees remained flat at 4%, and blacks were only 2%. In fact, Facebook hired only one black female in 2013, and only six black men. There were only 45 blacks in the total U.S. workforce of 4,263, and no blacks in any executive or senior management positions. Latinos did not fare much better.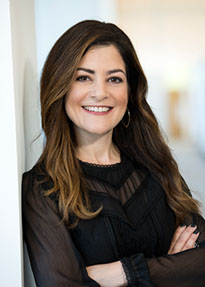 This unfortunately is the trend, according to other companies' filings. At LinkedIn, Latinos were 4%; Yahoo and HP, 3%; and eBay, 2%. But the most recent EEO reports measure hiring in 2013, and do not reflect progress over the last year, and the impact of groups like CHCI and Rainbow Push. There are also success stories, and companies that are making progress through a clearly defined strategy to increase diversity. Intel is one of those success stories. In their recent mid-year diversity announcements, they highlighted, among other achievements a 50% increase in their Hispanic representation at a leadership level. One of the forces behind that change is Sandra Lopez.
At Intel, Sandra Lopez is Director, Business and Marketing Strategy for Intel's Wearable Tech in Fashion., Lopez is a Silicon Valley veteran who has worked at companies like Macromedia and Computer Associates prior to Intel. She joined the company in 2005 as B2B Integrated Marketing Manager, and was soon chartered to drive Intel's Consumer Marketing Strategy Group, leading the launch of the award winning campaign "Sponsors of Tomorrow." Recently, she worked on Intel's first smartphone and Android-based tablets and trailblazed efforts on advocacy marketing, winning the 2013 Marketers That Matter award sponsored by the Wall Street Journal and Sage Group.
In her position, Sandra sees inroads in hiring opportunities for minorities and inclusion in the corporate boardrooms. "The key is understanding culture and integrating that message with a diverse audience." she admits. "Obviously, the ultimate goal is full inclusion."
Lopez views Intel as a company focused on innovation. "At Intel we believe in diversity of thought," she said. "It's that mindset that will fuel consumer composition on a cultural level. And it starts with hiring." Lopez feels it will take some time to fill the Latino tech pipeline, but she sees more companies in Silicon Valley broadening their vision like Intel.
Sandra is also a member of the Corporate Executive Forum of the Hispanic Association on Corporate Responsibility (HACR). This is a program which provides executives with a form to explore business challenges and solutions, as well as provide mentorship for the next generation. Another program that Lopez is proud of is Intel's Oakland Initiative, which pumps $5 million into computer science programs at inner city schools. "Intel wants to help build the infrastructure in places where opportunities have always been lacking," says Lopez. "We are committed to partnering with programs that help build a greater pipeline for minorities."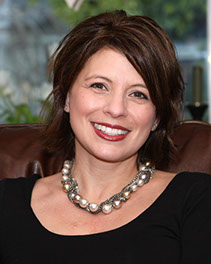 Similarly, Intuit's Terilyn Juarez Monroe, Chief Diversity Officer & Director, Engagement, says the Intuit team knows that creating an inclusive culture where diversity of thought can flourish leads to innovation and ultimately market growth. A graduate of San Jose State University, Monroe has worked for such companies as Nortel Networks, Bay Networks, Amdahl, and Amdocs. Her 25 years experience has led to leadership roles in areas such as human resources, communications, and philanthropy. Intuit has 11 diversity networks that include nearly half of the company's employees (4,600) with chapters at various Intuit sites, including the Latinos Connect @ Intuit Network, set up by employees to encourage community participation and involvement. "At Intuit we strive to be a place where a person can bring their whole self to work. It's inherently part of the fabric that makes up the company. " Monroe points out. "By inspiring our employees to get involved, our networks not only develop stronger connections with each other, but are also helping us connect better with our customers and our communities around the world."
She feels PushTech2020 was a good starting point, but the conversation needs to enter communities, not just boardrooms. "Engagement with the community is the key," says Monroe. "Intuit values its community outreach, not just from a hiring standpoint, but by following and understanding what's going on in our communities and participating from a place of value that benefits all of Silicon Valley."
Monroe explains that employees deliver business results and make a difference through customer, partner and community outreach initiatives. "By thinking boldly and using innovation methodologies, data and intuition," states Monroe, "our team is reinventing, reimagining and revolutionizing not only what we do, but how we do it here at Intuit."
Up at Yelp in San Francisco, there is a natural diversity model that targets a multi-cultural customer base. "We learned early on that our talent pool had to represent our market," says José Martin, Yelp's VP, Human Resources. Martin joined Yelp in 2013 after serving as Senior Vice President of Human Resources at the University of Phoenix, with over 20 years of human resources experience at companies like CNET Networks (now CBS Interactive), Electronic Arts, and Adobe Systems.
"We value different perspectives and that has translated into a strong commitment to our communities," says Martin. "We seek to hire a team with varying cultural backgrounds, life experiences, ages, genders, sexual orientations, religious and political beliefs, educations, opinions and more."
Martin urges job candidates to familiarize themselves with Yelp's mission of connecting people to great local businesses and products, read up on what it's like to work there, and "come prepared to share your story of what makes you passionate to tackle the challenges of whatever role you're interested in. If you can demonstrate Yelp's five company values – protect the source, play well with others, be unboring, be tenacious, and be authentic – you're well on your way to becoming a Yelployee."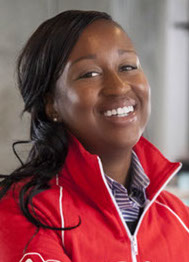 Rachel Williams was also a panelist at PushTech2020 and works with Martin as the Head of Diversity and Inclusion at Yelp. "I applaud Jesse Jackson and Rainbow Push organization for bringing the urgency around diversity in tech to the forefront," she said. "The commitments they've been able to garner from larger companies like Apple and Intel are unprecedented. I left with community partner connections and an increased knowledge of the challenges tech leaders face today. We see the Rainbow Push as a partner and will continue to partner on events like the [summit] in the future."
At Cisco, Guillermo Diaz, Jr. is a Senior VP and the newly appointed Chief Information Officer (CIO). In this position, he's accountable for the company's enterprise IT architecture, technology strategy, and IT services/operating model. Diaz is also executive sponsor of Conexión, Cisco's Latino employee resource network, and a key leader on Cisco's Diversity Council. He was recognized by the Silicon Valley Business Journal as 2014 Best CIO Community Champion, and by the Hispanic IT Executive Council (HITEC) as one of the Top Hispanics in IT from 2009 to 2014.
Diaz has a passion for helping young Latinos, inspiring them with his own journey from "the wrong side of the tracks" in Pueblo, Colorado, to a top management role in a global business. "My first job was washing dishes in a Mexican food restaurant, which I hated," he recounts. Diaz joined the Navy right out of high school, and his military service allowed him to enroll in college and pursue a career in IT. "When I talk to the kids now, I tell them the story," Diaz told Silicon Valley Business Journal. "When I tell them ... I'm a senior VP, they say, 'Wow, you really do come from where we come from.' When I can hit those types of kids...it fuels my soul."
The goal of changing the complexion of Silicon Valley is indeed a formidable one. It takes talent, persistence and opportunity to succeed at the Intels, Intuits, Yelps and Ciscos. No one disagrees that increased diversity is good for business. But it takes more than that realization. It takes resources, leadership, a clearly defined strategy to change the corporate culture, and strong advocates for diversity like Sandra Lopez at Intel and Guillermo Diaz at Cisco. Rev. Jackson plans to hold another summit in 2016, entitled PushTech2040, and it's clear that when he talks, Silicon Valley listens. But the question remains, what will be done to ensure a level playing field? Time, and perhaps next year's diversity reports, will tell.
Adam Mendoza