The city of Austin has always enjoyed unique creative and artistic sensibilities. Look no further than the city's unofficial motto of "Keep Austin Weird," and you know that you are deep in the heart of a very different type of Texas. Perhaps one of the best illustrations of Austin's inimitability is the Texas Book Festival, an annual event that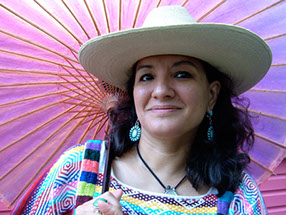 this year takes place on October 17-18.
Laura Bush, a former librarian who championed literacy during her time as First Lady, created the Texas Book Festival in 1995. This year the Festival celebrates its twentieth anniversary. Hosting not only Texan authors, but writers from all over the world, the Festival also attracts a plethora of accomplished Hispanic writers. And now, one of the most prolific Latina authors of all time, who appeared at the inaugural festival so many years ago, is making a very triumphant return.
Sandra Cisneros is slated to appear at the Festival just a few days after her latest House of My Own: Stories from My Life is released. This collection spans several decades, and explores all the places in the world that have played such a pivotal role for the author. The book is a deeply personal assemblage of memories, crafted through Cisneros's poignancy. One of the author's trademarks is her seamless blending of both Spanish and English, which again makes a huge impact on her latest work.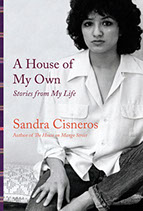 Cisneros, heralded by many as one of the most important Hispanic writers of all time, is a native of Chicago. Her father was an upholsterer and her mother was an avid reader, something she passed on to her only daughter. Cisneros received an American Book Award for The House on Mango Street. For many years, she lived in San Antonio, where she was a Writer-in-Residence at Our Lady of the Lake University.
For many readers, Cisneros is considered one of the greatest champions of the Chicana literary movement. She is the founder of two organizations that cater to writers, the Macondo Foundation and the Afredo Cisneros del Moral Foundation. Cisneros was also the founder of the Latino MacArthur Fellows (also known as Los MacArturos).
The opportunity to host once again one of the world's preeminent Chicana authors is certainly not lost on the Festival's staff. Literary Director Steph Opitz is particularly pleased to bring in Cisneros once more. "We're thrilled that such a staff and fan favorite is returning to the Festival." She continued with her enthusiasm, saying "her support means so much and it's an honor for us to have her back twenty years later."
Regina Montoya, a board member for the Texas Book Festival, echoes Opitz's sentiments on Cisneros. "I cannot think of another writer who so seamlessly represents what the Texas Book Festival is about as not only an important voice for Latinos, but this entire country."
Jessica Montoya Coggins