Ask anyone working at Herbalife what they think of their employer, and you would be hard pressed to find any complaints. What's not to like? A healthy work environment that nurtures growth from within, a generous employee benefits package, and an employer who offers opportunities to pursue higher learning. Also, Herbalife employees seemingly lead a healthier life as company products are made available free of charge.
"The first thing employees mention as to why they stay with Herbalife, is because the company represents so many possibilities," states Ibi Fleming, Senior Vice President and Managing Director, North American Region. "If you work hard, Herbalife will move people up the management ladder. We promote from within."
It's no surprise that Herbalife has a great track record of diversity and inclusion. The 35-year-old global nutrition company employs more than 7,400 people globally, many of whom are Latino in North America. In the U.S. alone, nearly 35 percent of Herbalife employees are Hispanic. And In California, nearly 44 percent of the company's employees are Hispanic.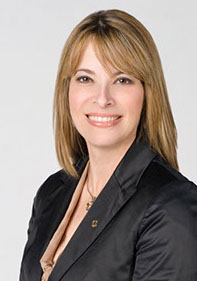 As for employee loyalty, Fleming says that many staff members have been with Herbalife an average of 15 to 20 years. In fact, more than 10 percent of the company's total North American employees have been with Herbalife at least 15 years. "The company promotes from other departments," she added. "I love staff from the distributor relations because they train three months just to answer the phone. They fully understand the mission and the company, so by the time they promote up to my department, they're fully trained."
Fleming herself is a perfect example of someone nurtured by the company. Seventeen years ago, Fleming was working at Fred Hayman Beverly Hills, the prestigious boutique for the rich and famous in Beverly Hills. She stunned everyone when she took a new job with Herbalife as administrative assistant—making $10,000 less. But it was the best decision in her life. "I loved the mission and values of this company," she explained. She started in the make-up division before Herbalife decided to discontinue it, and then focused on their nutrition wellness program. From there, she was on the fast track.
Throughout her years at Herbalife, Fleming has held several positions, as Manager of the West Coast, and then Director, Senior Director, and Vice President of Sales and Marketing for the U.S. Latin Market. She is now responsible for all business, strategic, sales and marketing functions across the region, which includes the U.S., Canada, and the Caribbean.
Dina Linares is the Manager, Member Data & Analysis, Worldwide Sales, Strategy and Analysis and she exemplifies how far an Herbalife employee can rise. She started with the company in 1992 on a temporary assignment through an agency, and soon after was hired full time in the data entry department. This position gave her the opportunity to move on to membership compensations and sales commissions. In her current position, Linares and her team of five are in charge of analyzing and managing information related to members in order to identify variances, communicate the underlying drivers, and offer actionable recommendations to senior management.
Grateful to be part of the Herbalife family, Linares loves the people she works with and appreciates the opportunity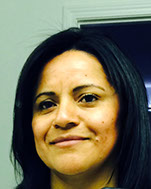 Herbalife has afforded her to further her education. "This is how I attended classes at UCLA and Cal State Northridge," she stated. "Herbalife pays for books and tuition once they see your grades."
Not bad for a young Guatemalan girl who did not speak English when she first came to America. She recalled how her family made the bold decision to move after her brother was killed walking home from the university. "There was a civil war and we needed to leave. I got political asylum," she paused, then continued, "it's your classic American story. You come here for an opportunity."
Now, 23 years later, Linares has spent half her life at Herbalife. It's where she met her husband and had her two children. It's where she learned about nutrition and discovered the Wellness for Life program, which she has used to stay healthy and shed the extra "baby weight" after her children were born. "I am so fortunate to be working with a company that offers all of these healthy resources to their employees for free," she said.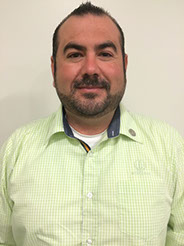 Wherever Herbalife's facilities are built, you can be sure they are a top employer of local residents. Rito Gomez was hired in 1996 to work in the assembly department. He moved up the ranks and today is Director of West Coast Distribution in the Herbalife Los Angeles Distribution Center in Carson, CA. "Here all employees are given the opportunity to grow and be successful," said Gomez. "I have taken managerial classes…and tech courses to help me grow."
For nineteen years, Gomez has enjoyed the company activities provided for Herbalife employees. There are BBQs, employee basketball tournaments, picnic and outings at Knott's Berry Farm and other family friendly amusement parks. "I grew up attending these events with these folks, we all have watched each other's families grow up through the years."
After only four years working at Herbalife, you might say Paola Alexander is the new kid in town, but already her life has changed for the better. She left her home in Colombia to come to the U.S. to marry her fiancé. Her very first job in the U.S. was working at Taco Bell. She then worked six months cleaning houses before applying for a job at Herbalife. Today, she is a laboratory assistant at the newest Herbalife location, the state-of-the-art "innovation and manufacturing" facility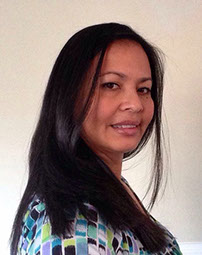 in Winston-Salem, NC, which opened just last year.
At 43, Alexander has plans for the future. She envisions herself moving up within the company and going back to school. She recognizes the opportunity Herbalife offers and appreciates a company that is fitness oriented, provides a "learning environment," and is fun to work at.
Whether you're an independent member selling Herbalife products, or an employee working in one of the many plants, distribution centers or corporate headquarters, people are the company's best asset—its heart and soul. Ibi Fleming, Dina Linares, Rito Gomez and Paola Alexander are examples of Hispanics who took full advantage of Herbalife's opportunities and were rewarded for their hard work. But it goes deeper than that. And now, she leads Herbalife's largest region in the world—a region with $1 billion in sales.
"I attribute my success to my roots. My parents who told me to work hard and to always have integrity," avowed Fleming. "You are the product of your environment. If you want something bad enough, as long as you have 'las ganas' as I always say, you can accomplish it!"
Bel Hernandez