Fifty years ago my grandfather, Carlos Carrillo, founded Impacto Latin News because he saw the need for an integrated political voice for the surging Latino community in NYC. He set up an office on St. Nicolas Avenue, in the heart of Washington Heights, because that was the soul of the Latino community at that time. He understood the need for our community to be heard at a political level since there was little to no representation of Latinos in the administration of the city, and it was a community plagued with oppression, strife and discrimination.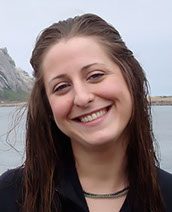 There was a lack of resources and a failure from politicians to address our needs. My grandfather became the voice, with his media platform, demanding changes. During the 70's, 80's and 90's politicians like Ed Koch would seek him out to understand the pulse of our community. Impacto was their sounding board. I learned from him a great many things, that at the time, I did not fully understand. What I do know is that la voz Latina, our voice in the news and in society, must boldly continue to be heard.
Impacto evolved with the times. Today, the second and third generation runs the company, but the problems remain. We still lack adequate representation at most local and at the national level, and discrimination and stereotyping still exists. I, on a personal level, realized that the idea of a progressive platform was again needed, this time to focus on Latinas. I saw that, as a Latina, in particular, our stories are different – we stride between our parent's values and an evolved role for women. And sometimes I feel we've sort of lost our way. The conversation has to be much more substantive than beauty, health and career. So to continue with my family's history of embracing the difficult conversation, I've launched a platform that will allow the discourse of meaningful Latinaw issues. I'm calling this new endeavor Chica.
Today Latinas care about the environment, politics and the economy while maintaining our cultural perspective. We are entrepreneurs, executives, artists, doctors, activists, students, mothers, and pop-culture enthusiasts who come from a culture that embodies who we are. We deal with a unique set of issues such as women's health and reproductive rights.
It is time to embrace what's ours, a time to discuss current events from a Latinxs point of view, and not just singular issues, but all issues from environment, politics, business, education, health, media, and pop-culture, from grassroots issues to Latinas making an impact today.
There are a great many platforms that offer some great discussions, and many trailblazers that served as role models for me. I stand on the shoulders of these trailblazers that have inspired me to bring together a collective voice for today's progressive Latinxs, with a purpose to discuss, evolve and reveal an open narrative on intersectionality. We are not one dimensional- and our distinct make-up isn't singular. There are many things that are not discussed in the master narrative, and this is the purpose of Chica – to help elevate the Latinxs narrative in today's society.
Vanessa Smith is a dedicated advocate for the Latino community. As VP of Impacto Latin News, she assists Latinos in amplifying their voice via news stories, exposés, sponsoring and hosting community events, forming partnerships, mentoring and hands-on work in the community. She holds an Environmental Sociology B.A from FIU and has received recognition and awards from LULAC and Instituto Cervantes "Women in Society." Her latest work is Chica Magazine, a tranformative multi-media platform aimed a changing the narrative for the New American Latinxs.

Saucio and his partner Analilia were expecting their first child, but the restaurant he works for didn't provide health insurance. To make matters worse, as Texas is a state that did not expand Medicaid, they were part of the one million Texans who are too poor to purchase their own insurance and cannot get assistance from Medicaid. While exploring other options, Saucio and Analilia had heard that at People's Community Clinic (PCC), the doctors and staff treat everyone with kindness and concern and that the cost to them was based on the family's income. They happily decided on PCC after just one visit. Analilia and their daughter have both received high-quality care and continue to visit as needs arise. It was the right choice as Saucio expressed, "They treat my family really well. Analilia's sister wanted her to go to another healthcare clinic, but I really like how they treat us here, so we decided to stay."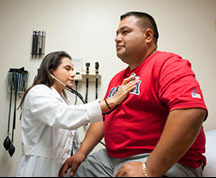 The story of the People's Community Clinic (PCC) is worth sharing. Established by a group of volunteer doctors and nurses in a church basement 45 years ago, it didn't take long for lines to form and stretch for blocks down Austin's Guadalupe Street. When the volunteers needed money, they stood outside with coffee cans and kindly asked for donations. These deep roots in the Austin community is the reason almost half of PCC's funding (for a $12M operating budget) still comes from individual donors. The National Committee for Quality Assurance recognizes the clinic as a Model of Excellence. In 2014, People's achieved the highest level of recognition for a Patient-Centered Medical Home. People's Community Clinic is considered by many as the gold standard of public health clinics having won awards for service to the community, consummate leadership, and for being a great place to work.
So what makes People's Community Clinic so unique? That's simple. It's about the people. PCC uses a physician-led team approach to creating a holistic or "whole person" approach to patient care. The clinic leverages information technology to help manage records and communication. And, we focus on delivering the services needed to facilitate the long-term well-being of their patients. People's offers care from pre-natal through adulthood. Primary care wellness services such as immunizations, testing and screening are a critical part of the patient care provided. Comprehensive women's health services as well as integrated behavioral health and social work programs for children, adolescents and adults are important parts of the services provided. The clinic's health education services cover family planning, lactation, and chronic disease management. In addition, there are programs such as cooking lessons for healthy diets and lifestyle counseling.
Seventy-five percent of PCC's patients earn incomes at or below 100% of the U.S. Federal Poverty Level. With Texas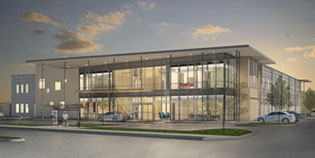 as one of nineteen states across the nation not expanding Medicaid, the clinic serves as the primary source of healthcare for over 10,000 patients per year. The clinic seeks to remove barriers to care, offering affordable access with dignity and respect regardless of geographic location, financial means or immigration status.
PCC continues to impact the community through local partnerships and a wide array of special programs. In addition to the primary facility in north-central Austin, PCC offers services at local shelters and non-profit organizations. The Tandem Teen Prenatal and Parenting Program is a great example of their collaborative efforts. Working with Any Baby Can, Austin Child Guidance Center, and LifeWorks, the program offers services to young parents including case management, mental health services, child development, family planning, and parenting education. In 2011, when the state of Texas made devastating cuts to funding for family planning, the clinic stepped up to ensure that these programs at People's continued uninterrupted. As a result of its dedication, People's and its partners cut the second pregnancy rate for Tandem patients from approximately 10% to a current rate of 5.8% (versus a state average of 22%, one of the highest in the country).
With a year-over-year population growth rate of an astounding 12% and clinic services at capacity, People's recently announced that it is expanding to a new headquarters. The new clinic, located in the neighborhood where most of their clients reside, will enable PCC to double its patient capacity to approximately 20,000 and will expand access to the services needed most. The new 59,000-square-foot clinic will include features such as a teaching kitchen and classrooms for health educators and community groups. The clinic plans to start seeing patients in the new building in 2016.
At PCC, it's about the people. Just ask Hossein. Hossein came to the U.S. in 1976, and after working hard for many years, lost his job because the security company he worked for went bankrupt. Skeptical before his first visit, he quickly changed his mind when he recognized how he was being treated. "Coming here has changed my life. In my opinion, this is a first-class clinic. I appreciate each person that works for People's Community Clinic. They made a difference in my life, and I appreciate it." Anya, a patient and mother of two agrees, "Everyone at People's treats my family like their family."
For more information about People's services and impact, please visit https://www.austinpcc.org/.
Regina Rogoff, JD is the Chief Executive Officer at the People's Community Clinic.

Driving behind the blue pick-up truck just outside of Lubbock a couple of years ago, I watched the cop car with interest and with dread. I was driving the first of two minivans full of ballet folklórico dancers on our way to a dance competition that we attend annually in the city. We were more than 350 miles from our home base in Austin. The police car had pulled into traffic between the van I was driving and the pick-up, the precious contents of the bed covered in plastic tarps in case of rain. The cruiser changed lanes again, not using its signal, but I would not bring this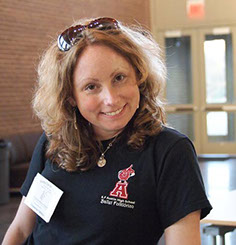 up if it came to it, I thought, as I ran various scenarios through my head. Now the police car was driving along-side the pick-up, keeping to its exact speed. Then it happened. I knew it would. The police lights began flashing, and the siren sounded, signaling the pick-up to pull to the side of the road. The driver of the pick-up complied. I knew he would, but I didn't know what would happen after that.
I pulled over, too, as did the second mini-van, the last vehicle in our little caravan. The police officer got out of his car, a terrified look on his face. He signaled frantically for us to move in front of the pick-up. I suppose he feared an ambush. We pulled around. I watched as calmly as I could through the rear-view mirror, trying not to transmit any fear to my dancers. One of the boys in the truck was the brother of one of my passengers. We watched as the truck's driver got out of the cab, the other two boys with him sat very still. I lost sight of them when the driver and the police officer disappear around the back of the pick-up. I know only moments passed, but time had slowed down to a crawl. I assumed the contents of the truck bed were being examined. I was right.
I would learn later from my former student, the volunteer driver of the truck, that the police officer, a Hispanic and Texas-bred himself, had never heard of ballet folklórico, much less of tarimas, the large wooden boxes used to amplify the footwork of the dances of Veracruz antiguo, which had been generously loaned us by another dance company and which we were protecting under the tarps. The reason the officer gave for stopping the truck was that the tail light glass (factory issued) was too dark. Translation: driving while Mexican. We were soon all on the road again.
Of course, as a teacher traveling with students, you are always concerned with everyone's safety and well-being. Parents have entrusted their children to you. But why was I so very scared at that police stop? Because not every boy in the truck, not every passenger in either van, not all of these kids who I taught, loved and promised to protect were documented. They could be detained. Deported.
What did we do about this close call? We went over the schedule for the next day, found a place to rehearse our routine and went about preparing for what we had come to do. In that moment, we could not fix the situation that put my kids at risk. My kids were there to compete. They had earned the right to be there, having auditioned for their spot on the competition team. They were eligible to compete because they had were passing all of their classes in a competitive US high school. Most of them were passing those classes with no help from home, as many of their parents had never been to high school themselves. And a significant number of them were passing all of their classes despite being under the constant stress of living the life of an undocumented person in the country that they called home. Living in homes with families who were constantly fearful.
Over the years, as a public school teacher I have been through several moments as frightening as, and more so, than this one with kids of families who have trusted me with a secret because they needed help, advice or, well, to be honest, I don't know, as I am amazed to have been trusted, at all. But I know that my fear is nothing compared to the fear that these students and families face. Students and families, who, for the most part, are doing things the right way.
The vast majority of the undocumented students I work with graduate from high school, and many of them go on to college—some working full-time and a low-wage job taking one or two classes at a time because they are not eligible for most financial aid. And they do this despite any guarantee that their degree will be honored when they graduate—those that want to be teachers, like me, will not pass a simple background check if laws don't change. How many native-born teenagers, adults even, lack the wherewithal to persevere towards a goal that long term and that nebulous? A goal that could be snatched from them at a traffic stop in the wrong county.
There are those that say that the world does not send us their best, but they don't know my kids. Comprehensive immigration reform now. Stop the fear.
By Maura Patricia Masters