A humanitarian storm of epic proportions continues to brew in Hispaniola, the island shared by the Dominican Republic and Haiti. June 17, 2015 was the deadline for as many as 200,000 Haitians living in the Dominican Republic to submit documentation to prevent their deportation. That date passed with no deportations, but chaos, fear, and dissension remain.
A July 2013 ruling by the highest Dominican court stripped the citizenship of children born in the Dominican Republic to undocumented parents, back-dated to 1929. Citizenship was limited to the children of legal immigrants or to those with one Dominican parent, no matter where they reside. An executive order by the President Danilo Medina subsequently allowed Dominicans without legal residency to apply for legal status in a program of "regularization." But securing the necessary documents proved difficult to fulfill for most. More than 180,000 people were still unregistered by the deadline. According to Dominican officials, more than 40,000 have "self-deported." Reports by the UN and the OAS were unable to provide accurate numbers of those leaving, but thousands are living in squalid camps just across the Haitian border.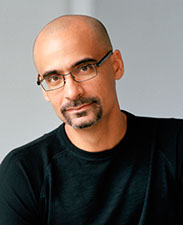 Following a recent visit, Dominican American Pulitzer Prize-winning author Junot Diaz described a "state of terror." According to Diaz, "In Santo Domingo, citizenship is a commodity....Even under the best circumstances, folks who are rural and poor would be incredibly hard-pressed to meet any of the criteria for citizenship." Many of those in danger of deportation have never even visited Haiti and do not speak French or Creole. Haitian American author Edwidge Danticat accompanied Diaz and reported on her visit to the region, "A lot of people are in hiding and afraid to go out since the deadline passed."
What has been the response of the Latino community, and particularly Dominican Americans? Finding out has proved a daunting task since very few would speak on the record, perhaps fearing a backlash. In Boston, Dominicans are the largest Latino group, numbering 40,000. But Diaz, who is an MIT professor, as well as Cambridge Vice Mayor Dennis Benzan, and restaurant owner Hector Pina have been assailed for speaking out and received online threats. "Nationalism is a religion in the Dominican Republic. There currently isn't a healthy environment for having a debate here," Mario Terán, a local political activist, told the NewYork Times. "If you don't agree [with the policy,] they will call you a traitor, a defamer, unpatriotic, and will immediately question your Dominicaness."
New York City Mayor Bill DiBlasio infuriated Dominican officials with a call to boycott tourism, and Miami Mayor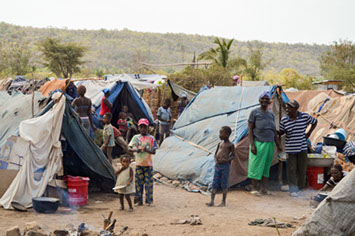 Tomas Regalado expressed his concern in a letter to the Dominican president. Presidential candidate Martin O'Malley spoke to Latino advocates at the annual conference of the National Council of La Raza and told the audience, "I am the only candidate to call on the United States to work with our allies and the United Nations to use the full force of our diplomatic might to stop this atrocious affront to human rights in our own hemisphere." And, he challenged, "Speaking out is the right thing to do and we must all demand action."
Former U.S. Ambassador to the Dominican Republic Raul Yzaguirre shared this perspective: "The relationship between Haitians and Dominicans is enormously intense, emotional, and complicated.  It is also contradictory. Just when you think you understand the situation, you uncover another fact or point of view that contradicts what you though was reality. You must begin with the fact that Dominicans celebrate their Independence not from a white European country, but from Haiti, a former colony of France who granted independence to the former black slaves. Dominicans are generally of mixed white and black linage. Indeed, many Dominicans have relatives who are Haitian. The DR's former dictator [Trujillo] who ordered the murder of tens of thousands of Haitians had a Haitian grandmother."
According to Willie Lora, a Dominican American journalist who traveled to the region extensively during more than two decades at CNN en Español, "I believe the international community has failed Haiti in terms of solving the core issues of the country. Haiti is a nation that does not have a functional economic and political infrastructure to cover the basic necessities of its people, and the Dominican Republic does not have the resources to solve it for them."
OAS Secretary General Luis Almagro presented observations and recommendations from the OAS mission in the Dominican Republic and Haiti earlier in July when delegates met with government officials, business, and civil society groups to assess the situation. The report acknowledged that the Dominican Republic "has the right as a sovereign nation to establish and implement its own immigration policy." Recommendations included support for displaced people and "dialogue between the Dominican Republic and Haiti as a means to address heightened tensions." The OAS strongly recommended "a mechanism of understanding in the framework of international standards, that allows for the transfer of people between the two countries."
But Dominican president Medina rejected the OAS offer to mediate talks with Haiti, stating "there is no conflict which merits such a thing." And José Tomás Pérez, the Dominican Republic's Ambassador to the U.S., reacted defiantly: "We are pleased that it has been recognized that the Dominican Republic has the right to establish immigration laws." The world continues to wait, and watch.
Aileen Roberta Schlef