They've been called the front lines of political discussion, yet Sunday morning talk shows such as CBS's Face the Nation, NBC's Meet the Press, ABC's This Week, and CNN's State of the Union continue to lack a Latino presence.
These programs, say media observers, are where the news of the previous week is digested and analyzed, and where the stage is set for the following week's news cycle. Several Latinos and Latinas have appeared and continue to appear on those shows, including Leslie Sánchez, Ana Navarro, Alex Castellanos, Maria Hinojosa, and María Cardona. Cardona, Sanchez and Navarro appear on CNN. Hinojosa and Castellanos can be seen on NBC.
But media advocates say it's hardly enough.
"You see a news story or a certain narrative go down the pipeline and eventually it reaches the Sunday shows, which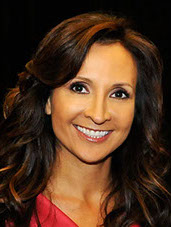 are the places where news gets spun. That's where political actors set the agenda for political discussion," said Cristina López, a researcher with the progressive media watchdog group Media Matters, headquartered in the nation's capital.
Media Matters issues reports on diversity in the media, and looked at Latinos on the Sunday political shows, finding that Latino guests on these shows are few and far between -- as low as two percent in some cases -- with the overwhelming majority of the guests being non-Hispanic white men: roughly three in four guests.
"The lack of diversity on Sunday morning shows is just part of a much broader media diversity problem," writes Media Matters researcher Carlos Maza in a recent blog post that examines the issue. "It's an accuracy problem. The absence of people of color in newsrooms and on television allows the biases of white journalists and commentators go unchecked, resulting in reporting that often overlooks important angles, privileges one side of a story, and fails to provide necessary context to understand news events."
"Sunday talk has always been the biggest and most highly watched component of political discourse," Republican strategist Leslie Sánchez tells LATINO Magazine. "As our country has evolved, the media should also. Having diversity on those shows strengthens the conversation, offers a more robust perspective, and allows for people to feel connected to events that are actually happening," adds Sánchez.
The issue has gotten the attention of Latino leaders and groups nationwide, which have been pushing for greater Latino presence on the Sunday political shows and public affairs programming during the rest of the week.
The National Hispanic Leadership Agenda (NHLA) -- a coalition of nearly 40 of the country's leading Latino groups -- sent a letter to all the major English-language network presidents, offering to work with the networks to help ensure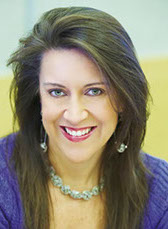 greater Latino representation. NHLA would help identify and train Latino experts who could serve as guests on their shows.
"Excluding the broad array of Latino talent and expertise from programming that sets the agenda for our public debate results in distorting the image of our community's contributions to the life of the nation. It's time for this to change," says NHLA Chair Héctor Sánchez, Executive Director of the Labor Council for Latin American Advancement (LCLAA) in Washington, D.C.
"These shows are called public affairs shows. These shows are part of the news division. They're supposed to be an independent analysis of the political world as people see it from different points of view," says Félix Sánchez, chairman and co-founder of the National Hispanic Foundation for the Arts, which was created nearly 20 years ago to advance the presence of Latinos in media.
"It's very disheartening to have non-Latino analysts speak about the community as if they were the best advocates or the most knowledgeable about who we are. Without having voices that understand our community, you lose something."
"Latinos being on these shows is critical. Latinos are an incredibly important political force. Our community is increasingly integrated into the political future of the nation," says Democratic strategist María Cardona, a principal at Dewey Square, an advocacy group in Washington, D.C. "As the Latino community goes, so does the country, and these shows are important because policymakers, the decision makers, watch them." The Media Matters study also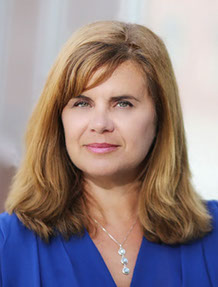 finds that not only are the Sunday talk shows largely devoid of a Latino presence, the shows consistently treated Latinos as a one-issue community, spending nearly half the time talking about immigration. "Of course immigration is an important issue, but it's not the only issue the community cares about. It's jobs, it's the economy, it's unemployment, it's healthcare, and people who are not Hispanic come from a different perspective," says political and media analyst Melisa Díaz. "Sure you can have non-Hispanic commentators who can prepare and know the issues, but it's not the same thing. It's one thing to be prepared to talk about an issue, it's something completely different to know an issue because it affects your community and which you know firsthand."
Díaz, who regularly appears on several political shows on CNN en Español and other Spanish-language networks as a Democratic commentator, says it's especially important to have that presence during an election year.
"Not only do Latinos bring another perspective and another point of view that unfortunately the other commentators don't have, but Latinos are already the largest minority group in the country and an important voting bloc -- in some cases a voting bloc that decides the electoral outcome and it's very important that our point of view are represented."
Cardona agrees, saying having the opportunity to speak about all issues is vitally important.
"One of the things I feel most proud of when I am participating on these shows is I'm not just talking about immigration and 'Latino' concerns. I of course love talking about those issues but I'm also representing the Latino point of view as a fully integrated American citizen. I'm talking about the Iraq war, I'm talking about what's going on overseas with ISIS; I'm talking about the American economy as a whole, the Affordable Care Act, what's going on with the elections that is impacting the country," she tells LATINO Magazine. "I certainly bring the unique Latino perspective but I talk as an integrated American citizen and that is important for Latinos to see. That they can have leaders with their own Latino perspective but we can talk as being part of this American tapestry."
That this is a pivotal election year should be a greater reason to make sure that Latinos are present on the political shows, says Leslie Sánchez."This is one of the most historic political elections in our lifetime, not only is it transformational but it will define the next generation and it's critical that the media have a variety of perspectives that encapsulate how diverse how country has become."
What about the excuse some media managers have given that they simply can't find enough Latinos and Latinas to participate on those shows? That just doesn't fly anymore, says Guillermo Nicasio, editor of the online news site Latino Political Avenue.
"The Hispanic political community has grown in the last 30 years, we have leaders, we have organizations, and yet we still see the media still have white political pundits speaking for the Hispanic community. How can they relate?"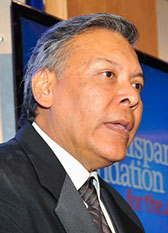 says Nicasio, adding that there is indeed a difference in coverage and viewpoint. "When we had Rick Sánchez on CNN, when they talked about the issues that affect the community, he knew the questions to ask, he knew the issues, and knew how it was affecting the Hispanic community. Those are things that are needed and sorely missing. Our community has grown and not just in numbers, but we have a lot of people with political degrees and there are a lot of people who could talk for our community, but we see the same pundits on TV."
Pilar Marrero, a journalist with the Spanish-language newspaper La Opinión in Los Angeles, takes it one step further, telling Latino Magazine that it's not just the political news shows we should be looking at, but all the comedy shows that delve deeply in politics, such as HBO's Real Time with Bill Maher. The show has been described as having "guests from diverse parts of the political spectrum for a lively discussion of current events," which Marrero says does not include diversity among the guests:
"This and other comedy shows are supposed to be progressive and they hardly ever have Latinos. They are supposed to be part of the elite, and they are all white. They live in a world that doesn't realize what's going on. When they have a minority, it's usually someone who is African American." Marrero adds that on that rare occasion that a show like Maher has a Latino or Latina, they aren't journalists. "There are many times when the other panelists are journalists, but they are almost always white, and when they do have someone who is Hispanic, it's a partisan pundit with a particular political agenda, never a Latino or Latina journalist. These shows say they are progressive but they really aren't, and that's too bad. The political discussion is all dominated by the white majority."
Angelo Falcón of the non-partisan National Institute for Latino Policy in New York City has also looked at the issue of the lack of Latinos on the Sunday shows, and his research finds that even when there is Latino guest on the shows, most are Republican. In an analysis of the shows, Falcón found 83 percent of the Latino guests (six out of 110) were Republicans – lobbyists, consultants, business leaders, and even a GOP presidential candidate.
César Vargas, a writer in New York City and founder of the group United People for Latinos in Film TV and Theater, agrees: "Some of the progressive news shows are some of the whitest." Vargas adds that it's not just about making sure that the political shows have Latino guests and commentators but that the people deciding behind the scenes be people of color. "Diversity behind the cameras is also important. The diversity you have behind the cameras, the more you're going to have in front of the cameras."
"These are the people who decide what the agenda of the program will be, what are the issues to be discussed, and who will be invited to the shows. So of course that should be a big part of the push for diversity on these shows," says Melisa Díaz.
By Patricia Guadalupe