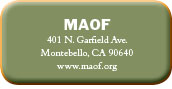 Founded in 1963, the Mexican American Opportunity Foundation (MAOF) is celebrating its 50th anniversary this year. Based in Los Angeles, it was founded by Dr. Dionicio Morales with a mission to provide for the socioeconomic betterment of the Latino community of California, while preserving the pride, values and heritage of Mexican American culture. MAOF has grown from a small-scale grassroots organization to operating on an annual budget of $62 million. The organization provides a number of comprehensive human services to mostly low to moderate income Latinos in seven California counties, Nevada and New Mexico. "We have developed the organization from 1963 into one of the largest Latino organizations in the country," Martin Castro, President and CEO.
New programs include early childhood education and family services, job training, and senior lifestyle development.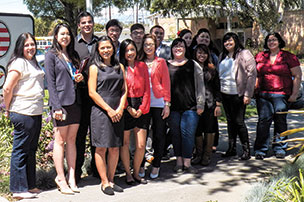 This expansion has not come without growing pains, Castro says. He acknowledges that modernizing their operation has been one of the toughest challenges. "As we've grown to be a large organization we 've had to reorganize ourselves in the last couple of years," Castro said. "We brought in a vice–president and installed a state of the art IT system here, including back-up systems in Arizona and in Dallas. In the event we are faced with a disaster, we're going to able to continue serving clients the next day."
The early childhood education services that MAOF provides are among their larger programs. Approximately, 3000 low-income children receive access to high quality preschool services in its 28-licensed childcare, preschool, and Head Start centers. These programs also present another tough challenge, since the governor of California has cut back on funding these in the last few years. "What's hard is seeing children that have lost their early education slots because of cut-backs and waiting lists are longer," Castro said.
MAOF has vamped up their advocacy efforts to respond to these losses. They've taken parents to testify before lawmakers about the value of the programs to their families and also undertaken extensive letter-writing campaigns. "Our early education advocates all over the state are mounting a huge advocacy effort, us included, to try and get the legislature to overturn some of the recommendations he's making," said Castro.
Beyond childhood education, MAOF is also focusing on motivating Latino teenagers to purse careers within the STEM fields. Students are exposed to technology-based careers at the two Computer Clubhouse locations. For Los Angeles youth that are particularly at-risk, MAOF also provides the opportunity to learn in a safe academic and job skill training space at its Goodrich facility in the city of Commerce.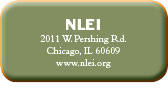 The National Latino Education Institute (NLEI), was founded in 1972 in Chicago, and was called the Spanish Coalition for Jobs until 2008. Originally, the organization was an advocacy group formed by several community leaders who decided to challenge major employers in the city who consistently failed to hire qualified Hispanic applicants. Today, NLEI acts as a provider of quality employment training and placement services.
"NLEI is the result of a very true grassroots coalition variety of community leaders fighting for better job opportunities for all," said Elba Aranda-Suh, Executive Director. "Real advocacy and activism resulted in real progress for our community particularly in the area of jobs and economic prosperity."
Initially, the organization offered math and English classes, typing, and accounting as part of their education programs. The last three decades has seen that program, which was launched out of a funeral home, form into a full-fledged,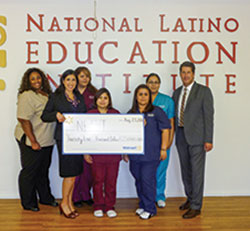 nationally accredited business school. "We had an extremely successful job placement record but also realized there was a skill gap and education gap," Aranda-Suh said. "We're not just going to be sending our people to the same positions because of lack of competitive skills and education. We said 'let's provide education' and asked where is the growth going to be?"
Today, NLEI alumni include public officials, attorneys, and doctors. The organization also has a successful track record of placing hundreds of job seekers in industrial, clerical and professional positions with over 300 companies. More than 200 students also receive training and subsequent job placement on a yearly basis. Additionally, NLEI provides basic adult education and ESL classes to hundreds of adults. "When they walked into our doors they could barely feed their families," Aranda-Suh said. "They did not have a job that provided wages that could provide for their families or some didn't even have a job."
But weathering the current economic climate has also been a tough challenge,
"When the economy takes a turn for the worse it's the time that organizations like ours are most needed," she says. "However it's also the time when everything gets cut, in both the public and private sector."
In order to survive and be sustainable, the organization has remained focused on its core services. "We don't' believe in spreading ourselves to thin or be all things to all people. We do what we do very well. Remaining focused has helped us remain sustainable. We make very careful decisions in which programs we offer. Sometimes that means saying no," Aranda-Suh said. "We're very much a results driven organization."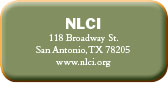 Since its founding in1997, the mission of the National Latino Children's Institute (NLCI) has been to focus the nation's attention on the contributions and challenges of young Latinos by advocating for their success and well being through partnerships and programs.
One of NLCI's most successful initiatives to date has been the Salsa, Sabor y Salud program. The bilingual program is focused on promoting healthy lifestyle choices for eating and for leading active lifestyles among Latino families. The program has had an impact on over 20,000 family members in the last decade [see p. 61]. El Día de los Niños has also become an integral part of the NLCI. On this day, NLCI helps other groups put on celebrations—including parades, book festivals and health fairs—by providing materials and technical assistance.
The organization has come a long way since the early days when it operated out of a small apartment in Washington,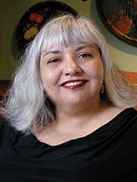 D.C. But even more than a decade later, they face the challenge of not being well known. "Here we are 15 years old and we're not as visible as we should be," said Bibi Lobo , one of the co-founders.
To address the issue, Josie Garza, Executive Director, says the organization has undertaken a rebranding effort. This includes revamping their website and increasing their social media footprint. "We're trying to do a whole campaign to let people know that we're here," Garza said. "Also, we're creating and putting out our own policy briefs now."
Part of the rebranding includes establishing relationships with other organizations around the country. "We're partnering with other large nonprofits in the D.C. area to really be noticed as an advocacy leader in Latino children's issues," Garza said.
Alex Sanchez has been on the board since 2011 and is also the Director of Public Relations and Multicultural Outreach for the Austin Independent School District. He says the board is currently crafting a strategic plan for the organization for the next few years.
"From an advocacy and public policy standpoint we are trying to figure out how we become that group that helps those nonprofits on the ground have a voice whether it's with the federal government or in the national debate in public education surrounding children," Sanchez said. "We are focused on making sure that we give the executive director of the organization a strategic plan that can be executed in the next 3 to 5 years."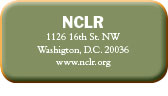 With nearly 300 affiliates nationwide serving millions of Latinos, the National Council of La Raza (NCLR), is the largest Hispanic civil rights organization in the country. The organization is focused in the areas of financial literacy, civil rights. immigration, education, economy and jobs, as well as health.
Sonia Perez, Senior Vice President, Strategic Initiatives for NCLR, says the needs of the Latino community are as diverse as the population itself and the organization strives to stay ahead of those needs. In the face of the recession, NCLR's national Latino homeownership program proved to be a valuable resource for Hispanics. The program is the largest of its kind in the country.
"We did a lot of work training folks how to help people that were in danger of losing their home to negotiate with the banks and take the steps necessary so that that wouldn't happen," Perez said.
Another issue NCLR has confronted recently is that of immigration. Taking a stance on this controversial issue has presented a challenge from proponents on both sides of the aisle, even other Latinos. "We have received death threats from people–some of whom are now in jail—who believe we are too outspoken and too vocal on immigration and on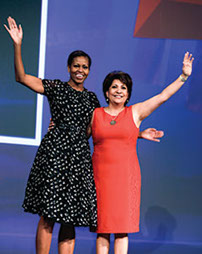 behalf of the Latino community. I have people every day who say that I don't deserve a voice in this country and should go back to 'where I come from.' I suppose they don't realize that means Kansas," said Janet Murguia, President and CEO of NCLR. "At the end of the day, when you have been engaged as long and as deeply as we have on an issue that provokes strong emotions such as immigration, you recognize that criticism from all sides comes with the territory."
The organization has also not been immune to financial challenges and has made a rigorous push in evaluating and measuring the impact of its programs in the last 5 to 10 years. "We have the challenge of having to decide and figure out where do we allocate our resources and where are we going to be able to provide the most value and do the most good for our community," Perez said.
Like many other organizations, NCLR is struggling to recruit the right talent and leaders who may be more inclined to pursue lucrative careers in the private sector. According to Perez, this could be done by changing public attitudes towards non-profits, which can be seen as institutions that add financial value in terms of the number of people that they employ, taxes paid and the services that they provide.
"I think the story of the nonprofit sector is really changing," Perez says. "They are doing so much with so little and at the same time being able to measure their work, comparable to anybody in the private sector. That is a really hard balancing act and I think many many of our affiliates are doing it very well."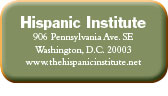 Just one look at The Hispanic Institute's website will tell you the group doesn't shy away from taking positions on hot-button issues. On their homepage, you'll find their most recent op-eds and white papers weighing in on everything from nutrition to technology and immigration. This is what the group has become well known for over the years. Gus West, President, says the group was formed in 2005 by former political appointees who noticed an "anti-Hispanic sentiment" that was only getting worse. "So we decided to put together this organization and help provide a voice for Hispanics and try to provide a backing for policies that help Hispanics," West says.
One area the group has conducted extensive research in is technology and telecommunications. The main goal is to get more Hispanics connected to the Internet. "The only way we move forward in some of the other important areas like education, business, and government is going to involve the Internet," West said. "The way we do that is to study and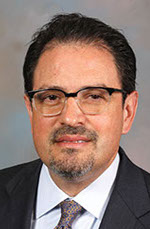 produce white papers on Hispanics using technology, primarily mobile devices."
Recently, the Hispanic Institute also delved into the area of nutrition. "We're worried about diabetes, obesity, heart disease and those problems that disproportionately affect the Hispanic community," West said. "We also have a younger population so we're concerned about the kids and their health, the nutrition that they ultimately receive, and other things that are harmful to them like sugar, salt and fat."
This year, the group released the report, "Obesity: Hispanic America's Big Challenge," which criticizes big businesses that sell sugary drinks and salty and fatty foods in large volumes, especially in Latino communities. The group went a step further and called on national organizations not to accept funds from companies whose products hurt their constituents. That move didn't sit so well with some organizations that receive big dollars from companies like Coca-Cola.
"We heard some organizations weren't too happy with that, but you know when you get into the policy arena you can't please everybody," West said. "We thought about our position long and hard and we looked at the exact cause and effect and we have a paper to back our positions."
The Hispanic Institute has also been very outspoken on the issue of immigration, but true to form, West calls it like he sees it, and has criticized both right-wingers and the Obama administration for the record number of deportations it has carried out.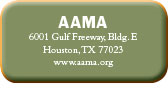 In 1971, an old house in Houston's East End became the headquarters of the Association for the Advancement of Mexican Americans (AAMA), founded just one year earlier by a group of students, businessmen and teachers looking to turn highly at-risk youth into leaders. Today, AAMA offers educational and counseling services in Houston, San Antonio and Laredo. The organization also runs the Sanchez Charter School, one of the first charter schools created in Texas. Sanchez is unique not only for its academic offerings, but also for services such as adult education classes, English-language classes, and rehabilitation and recovery programs for students and their families. The counseling services are crucial and are available for both students and adults, according to Beatriz Garza, President and CEO of AAMA.
"We offer true counseling services," Garza said. "Our counselors are not meeting with the students about what classes they should take, they are meeting with them about why they shouldn't be participating in a variety of drugs or gang activities so they can make better decisions moving forward."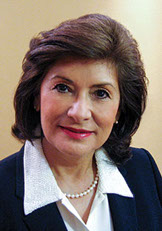 In one two-year period alone, from 2009 to 2011, the graduation rate at Sanchez nearly doubled from 34.7 percent to 65 percent. Garza says this year 90 percent of the graduating seniors enrolled in college. That is quite a feat considering many of the students came to Sanchez several grades below their age group. But even though the school has made great strides in the educational attainment of its students, catching them up still presents one of the greatest challenges for a number of reasons, Garza says.
"A lot of children who struggle in school have special needs and mental issues," Garza said. "They have developmental deficits or special needs and those programs they critically need are an extra cost."
To meet these challenges, AAMA is constantly working to enrich their existing programs and services, as well as undertaking the development of a behavioral-based model of leadership that will be embedded within all of the programs offered. The early childhood program recently became nationally accredited. Garza says this may not be unique in Houston, where several of the programs already exist, but it is for the East End because it because it's the first and only one that is nationally accredited.
"Whatever age they come to us we want them to leave with the understanding that education is the key and leave having found their voice so that they can be leaders in their community," said Garza.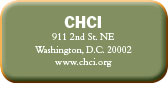 Few places outside the nation's capital could provide a better setting for developing the next generation of Latino leaders, thought a small group of Hispanic lawmakers when they founded the Congressional Hispanic Caucus Institute (CHCI) in 1978. Over 30 years later, the group has become one of the most highly regarded Latino youth leadership development and education organizations in the country.
The CHCI focuses on the three pillars laid out by its founders: educational attainment and college access; leadership development programs in Washington, D.C.; and access to a powerful network of Latino leaders. The organization delivers on this vision through fellowships, congressional internships, scholarships and other programs.
Students and college graduates that are selected for the fellowships and internships have unparalleled access to Latino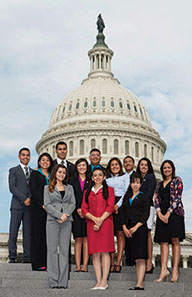 leaders and lawmakers from around the country and opportunities for professional development through placements in congressional offices, government agencies and other organizations. The programs have created a pipeline of talent that has literally changed the face of the nation's capital. "Our programs are transformational and open up new worlds and pathways to success. We change life trajectories," said Esther Aguilera, President and CEO of CHCI.
Keeping up with the demand of thousands of applicants vying for a spot in one of their programs has been difficult for the organization. In 1980 there were only four fellows, but today nearly 1,600 individuals are impacted by CHCI every year. "One of our challenges is keeping pace with the growth of the population," Aguilera said. " We know that over 50,000 Latinos turn 18 every month. We not only want to be relevant, we want to stay ahead of the curve in how we're going to connect this talent with opportunity."
Just how the organization will face that growing demand will involve funding. However, it's not just about collecting more dollars, but where those dollars come from. CHCI and other Latino organizations need to diversify their revenue streams, namely from charitable and philanthropic foundations, Aguilera says.
"Some of the latest data shows that only 1.2 percentof their giving supports Latino organizations. You're talking about the foundations and philanthropic community that has been there to support every other past community to get and be a part of the American dream," Aguilera said. "We need to be more aggressive in applying but they also need to step up. At this critical time when the numbers are so high and so much at stake we need the foundations to step up and think creatively about how they're going to invest."