Over the past two years, more than 1.4 million Syrian children have fled the violence in their country and crossed the border into Lebanon, Iraq, Jordan and Turkey. An estimated $1.1 billion has been donated by regional governments and UNICEF to provide for their care.
By contrast, 52,000 Central American child refugees have shown up on the United States' southern border. Instead of caring for them and protecting them from the violence they are fleeing, there have been calls to deport them back to their countries where they face the potential of extortion, kidnapping, rape, violence, forced recruitment into deadly drug gangs, and all too often, death.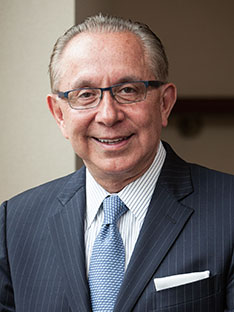 Some in the U.S. government have clouded the issue by confusing these children with recent immigrants from Mexico and other Central American countries. They have tried to score political points against the Obama Administration by claiming these children are the result of broken U.S. immigration policy or lax security at our borders. That is simply not true and it is time to state the facts.
These children are victims of a war -- the war on drugs – one that is being fought throughout Central America, and fueled, in part, by American demand. Girls under the age of 13 make up the majority of these unaccompanied children. Three Central American countries -- Guatemala, Honduras and El Salvador – account for the largest percentage of these young asylum-seekers.
According to a recent study published by the Yale Center for the Study of Globalization, Central American is the deadliest region on earth and those three countries account for the vast majority of homicides in the region. In the last decade, an estimated 145,000 homicides took place across the region. Honduras tops the list as the city with the highest murder rate on the planet. El Salvador occupies second place and Guatemala places seventh. Between 2009 and 2012, a civilian was more likely to be killed by violence in Guatemala, Honduras, or El Salvador than killed in Iraq at the height of the insurgency, according to a VOX report. Data has shown a direct correlation each year between the level of violence in these countries and the number of children fleeing. The majority of violent acts committed are related to organized crime and gangs, both fueled by drug trafficking.
Accusations that the influx of children at our borders is the result of the passage of President Obama's 2012 Dreamer's Act (Deferred Action for Child Arrivals), which focuses on the plight of children of illegal immigrants born on U.S. soil, ignores the fact that the Central American migration predates that law. The first large influx of asylum seekers from Central American began in 2009 and rose again in 2011, both times in correlation to increased violence in those countries.
Further, accusations that this is a crisis of border security are equally unfounded. With more than 52,000 children currently in custody of U.S. border patrol agents, security is not the issue. What is the issue is our ability to care for these children and provide them with the basic necessities of food, water and shelter. That is why President Obama has requested $3.7 billion in emergency supplemental funding to provide for the care of these children as well as fund additional staff to handle case review and asylum claims.
Current U.S. law on this issue is equally clear. Based on a 2008 law signed by President George W. Bush to combat human trafficking and more, unaccompanied minors have legal protections in place that include access to care, safe housing and the right to legal counsel and guaranteed hearings before an immigration judge where they can present their claims for asylum. Instead, these children are at the forefront of a humanitarian disaster, crammed into inadequate housing, left in limbo, with some of our nation's most powerful leaders clamoring for their deportation back to an intolerable and violent future. As a nation, we can and we should do better.
It's time we put aside partisan politics and develop a compassionate solution that affords legal protection where it is due. Rather than resorting to fear-mongering, misinformation and distortion of the facts, it is time that our leaders remind all Americans that our nation was founded by immigrants seeking asylum from religious, ethnic or political persecution and the strength of our democracy is based on our adherence to social justice, equity and individual rights. This is not just a political imperative, but a moral one as well. Congress should grant the President's request for emergency funding immediately.
And we should stop playing political football with the issue of immigration and urge the House of Representatives to take up the popular immigration bill that was passed by the Senate a year ago. The Senate bill was passed with bipartisan support and represents a common sense solution to provide for our nation's security and provide a path to legalization for immigrants who came to our nation, drawn by the ideal of the American Dream, to work, provide for their families and live in peace.
To do anything less is un-American.
Mickey Ibarra is President of the Ibarra Strategy Group, Founder & Chairman of the Latino Leaders Network and former Director of Intergovernmental Affairs at the White House for President Clinton.

When I started my own insurance agency as a young man in the late '80s, I didn't think I was on the front edge of a trend, but as a Hispanic entrepreneur, it appears that I played a small part in starting something big.
According to a study released last year by Geoscape and commissioned by the U.S. Hispanic Chamber of Commerce, the number of Hispanic-owned businesses was expected to grow to more than 3.16 million in 2013, representing a growth rate of nearly 40 percent since 2007. This is truly an amazing rate of growth, but are Latino business owners ready to face what comes with business ownership?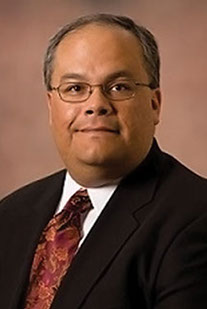 While Hispanics are leading the way in this country as entrepreneurs, another study reveals troubling contradictions and gaps in Hispanic business owners' fiscal knowledge and use of tools available to them to help them create a more solid future for themselves. This leads to ask the question: are Hispanic business owners putting achievement of their "American Dream" at risk?
Many of the answers to this question and others were found in the Massachusetts Mutual Life Insurance Company's (MassMutual) "Business Owner Perspectives Study." It's a comprehensive review of multicultural business owners' dreams, opinions and overall financial health. The data showed that Latino business owners report to a higher degree that providing for their families is the strongest driver for going into business. Yet they're not planning what they need to do in order to help protect their families and businesses. This is especially surprising when you consider that 55 percent of Hispanic entrepreneurs vs. 35 percent of the general population report a major reason why they created their business was to have something to pass on to their children. And yet only 1 in 4 Hispanic entrepreneurs have a succession plan.
The research shows, as was true with me as a young man, that Hispanics want control over their personal finances. However, three in 10 say it is all they can do to keep up with everyday business expenses, much less think about the future. This leads to real concerns among respondents related to their financial situation both at home and at their businesses. These challenges are even greater for those without higher education and limited English-language skills.
Many Latino entrepreneurs were motivated to start their businesses to pursue the American Dream and provide for their families. About two-thirds said they wanted to follow their dreams, a much larger percentage than with the general-market business owner at only 36 percent, and approximately 54 percent reported that "giving back to the community" was a driver of opening their businesses compared to 21 percent of the general population.
At the same time, Hispanic business owners put their all into their businesses, striving for current success, but as firmly as their eyes are on the present, there is a lack of planning about the future. They certainly are thinking about the future. They're simply not taking the steps needed to secure it to pass their dreams on to the next generation. Only 17 percent are concerned about transitioning ownership upon retirement vs. 32 percent of the general population: however, most Hispanic business owners do know who will take over their business, as seven in 10 plan to pass their business on to a family member.
Interestingly, Hispanic business owners may have started their business to find the American Dream, but they are so involved in day-to-day operations that they haven't put a plan in place to achieve their own personal financial goals. Twenty-three percent have too many immediate financial concerns to think about saving for retirement, compared to 16 percent of general market businesses, and approximately 28 percent don't have time to get involved in managing investments. More concerning, they don't even know where to go for help. Eighteen percent say they wouldn't know where to go for financial assistance.
I am proof that Latinos understood the meaning of the "American Dream" long before the term was coined. As businesses owners, we put incredible pressure on our own shoulders to succeed, not just for ourselves, but for the good of our families and the success of future generations. The good news is that many Hispanic business owners actually know to whom they want to transition their businesses, as part of their dream in providing for their families – they just need to understand the advantages of planning for both the success of their business and their financial matters. I believe that having a formal succession plan and the information and tools they need will help improve their ability to achieve that dream and the many that follow.
Chris Michael Mendoza, LUTCF, DBA, is vice president of multicultural market development for Massachusetts Mutual Life Insurance Company (MassMutual) in Springfield, MA. Mendoza has 26 years in the insurance and financial services industry. He can be reached at cmendoza@massmutual.com.