Only a select group of women have achieved success in Silicon Valley but two hermanas from Costa Rica are leading the way.
Every day, Eugenia and Ana Corrales provide vision and leadership to their respective teams at Cisco Systems. These were qualities instilled in them at a very early age at home. Daughters of prominent and highly educated parents, Ana and Eugenia were taught that excelling in the classroom was the most assured path to success in life. The Corrales household was an environment where achievement was expected, even as the family moved to Mexico and California while their parents finished graduate school before returning home to Costa Rica.
"Growing up, we didn't realize graduate school was optional," remembers Ana with a smile.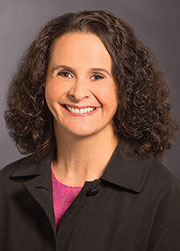 Eugenia is General Manager and Vice President for Cisco's Computing Systems Product Group, with over 25 years of experience in product development and operations management. Ana is Senior Vice President of Product Operations within Cisco's Supply Chain Organization. She has responsibility for end-to-end life cycle management for all Cisco branded products, which takes her to design centers around the world. Hong Kong, Oslo, and Milan are just a few of her stops. Eugenia is on the R&D side, whereas Ana is in the operations side of the house.
Powered by education, similar paths brought them to Silicon Valley. Eugenia received a BS in Physics from Grinnell College and then attended Stanford University, where she achieved success as one of only five women in her program within the Mechanical Engineering department. Ana followed in her sister's footsteps and obtained a master's degree from Stanford a few years later. She admits that being close to her sister was a bit of a deciding factor. Ana was recruited straight out of graduate school into HP, where she became an operations leader within planning and manufacturing.
Like the family bond that influenced them early on, mentoring has played a key role in their success and opened countless doors. At every level, beginning with their parents, opportunities came from investing in strong mentoring relationships. At Cisco, mentoring is readily available and strongly encouraged. For both Eugenia and Ana, Randy Pond, Senior Vice President of Operations, has been both a boss and a mentor.
"As I think back now on my mentoring relationship with the Corrales sisters, it was almost a no-brainer. Both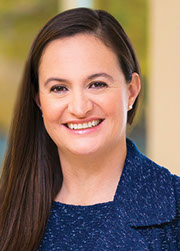 women were incredibly bright, driven to succeed, completely comfortable with ambiguous roles, and always hungry to do more. For a leader looking to develop top talent, this was an opportunity I couldn't pass up," says Randy.
"Randy is a force of nature here," said Ana, sharing the story of one promotion Randy gave her at Cisco. "He gave me an assignment during a critical period, and I told him he was crazy, that it was a really bad idea."
Randy responded with laughter and took the time to coach her through the assignment. "You know, pretty soon, you'll see that I am right," he said. The increased responsibility gave Ana the confidence to move forward. Eugenia adds, "He just took a chance on us. He believed in us."
Like a true mentor, Randy added, "Providing them with challenging opportunities and pushing when a small push was needed has yielded Cisco two outstanding and well-rounded leaders".
But finding a mentor takes skill and effort, like everything else in corporate America. "Ask a mentor to give you one hour a month for 6 months. If you put a time limit on mentoring, it doesn't become open-ended and overwhelming", says Eugenia.
Both women have paid this forward in the truest sense, mentoring many of their employees at Cisco. Their advice: take the time to find mentors who believe in you and understand that they can come in any shape or size. "Don't hold out for the perfect mentor. Five out of my six top mentors are white males," says Ana. Eugenia agrees: "You can't expect every mentor to be Condeleeza Rice." As a mentor, don't be afraid to listen to the insight of a mentee. "It's a two way street," says Eugenia.
While Cisco is one of the largest companies in Silicon Valley, the Corrales sisters are also entrepreneurs. Eugenia had worked at Cisco as VP of Product Operations, but in 2006 she developed a thermal solution for silicon solar panels to greatly improve their performance. She was eager to share her findings with her sister, who said, "You are filing a patent right now!"
The sisters co-founded a company called Sunmodular, with fellow Cisco executive Mark Brillhart. Ana was the first investor and Eugenia served as the CEO. Managing a startup provided invaluable experience on how to work with limited resources, how to get funding, and also hooked them on the fun of doing a deal. It revealed how their collective experience could be applied to a different market and context. In 2010, Nanosolar acquired Sunmodular, with Eugenia immediately joining Nanosolar as Executive Vice President of Product Development and Operations, and Ana managing the transaction. With the ganas of the Costa Rican sisters, the acquisition was closed in record time.
After the sale to Nanosolar, Ana returned to Cisco and went on to hold multiple senior leadership roles. Eugenia served as the CEO at Nanosolar before rejoining her sister. They describe Cisco as an environment that champions diversity and leverages technology to enable personal and professional success. Conexión, one of Cisco's Employee Resource Organizations (EROs), promotes mentoring programs that the Corrales sisters so strongly believe in. With the support of executives like Ana and Eugenia, Conexión's vision is to attract, inspire and develop the next generation of Latino leaders.
Founded in 2004, it now has over 1000 members in the U.S. and around the world. Executive sponsors include other accomplished Latinos, Angel Mendez, SVP of Cisco Transformation, and Guillermo Diaz, Jr., SVP of IT. Co-presidents Beatriz Medina Pratt and Anne-Marie Azzi partner with these and other Cisco executives to provide Conexion programs like Reach for the Peak, where executives share best practices and career strategies, and Programa Escuela, a global program that encourages elementary school students to pursue higher education and careers in STEM (Science, Technology, Engineering and Math). Recently, Conexión sponsored a career fair at Latino College Preparatory Academy in San Jose, CA where 100% of the students committed to attend college. Such is the power that EROs and Latino executive role models have to positively influence emerging talent.
Conexión is one example of a growing corporate culture that empowers employees and corporations to leverage alternative channels to identify, recruit and retain top talent. Indeed, Cisco's model of diversity and technology enablement is a cutting edge barometer of what's happening in Silicon Valley today. This environment has served Ana and Eugenia Corrales well. But more importantly, their ejemplo will surely open doors for Latinas worldwide to follow their steps.
By Adam Mendoza