Direct Approach to Giving
As companies work to maximize their community giving budgets, a growing number are taking a direct approach to making a difference, ensuring time, money and in-kind donations make it to those who need it most.
Hearing Lab Technology, the leaders in adaptive dynamic range optimization technology by Lucid, donates hearing aids directly to those who would otherwise go without, making a difference without making a show. And the Professional Bull Riders (PBR) adopted a child, 8-year-old Jaxson Kidd. On tour in Tulsa, a few bull riders met Kidd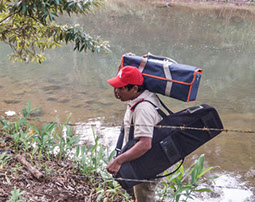 at St. Francis Children's Hospital. Kidd may have related to the toughness and bravery of the bull riders because he quickly became a fan. The PBR brought Kidd and his family to the PBR World Finals in Las Vegas and gave them an experience they'll never forget.  Kidd was able to walk down the blue carpet with his favorite bull rider, two-time PBR World Champion J.B. Mauney, an honor normally reserved for championship riders.
 "Jaxson is an incredible little boy.  He taught me a few lessons about being tough and never giving up. We think riding bulls takes guts. Fighting cancer and winning, that's the ultimate bravery. He's the real champion." said Mauney.
Direct giving is extending beyond U.S. borders. Whole Foods' Whole Planet Foundation is micro-lending to millions of women in 68 countries around the world, giving loans as small as $100 direct to individuals.
Traversing muddy hillsides and rushing rivers, CoLibrì Book Cover Systems recently went directly to where their product was most needed---rural schools in the Nicaraguan rainforest, where the rainy season lasts nine months of the year and the schools have leaky roofs. In partnership with nonprofit Project Schoolhouse, CoLibrì representatives covered donated books using their advanced book protection system, ensuring the life of the precious few books would be extended and the opportunity for more children to learn, protected.
"Our schools are in remote villages with minimal government support. Even a small library is a luxury. Having CoLibrì there to cover our books means that what we've started will last. In a region with heavy rainfall most of the year, CoLibrì book covers add tremendous value." said Tab Barker, Project Schoolhouse Executive Director.
Project Schoolhouse was formed in 2004, working to reduce poverty and inequality in rural communities by promoting literacy, basic education and improved health. The organization builds schools, community water systems and provides secondary education scholarships.
Volunteer and Project Schoolhouse Board Member Selina Serna recounted the adventure. "Many of the schools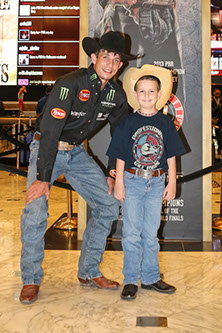 have no road to them, so we hiked the CoLibrì System up muddy hills and through rivers. We also brought a generator because the schools have no electricity. The effort paid off as soon as the children gathered around as we presented their new library books. We covered every textbook, library book and then many of the student's workbooks. Two of the older students were so fascinated by the machine, they took over the covering process." She continued, "Books here are rare and treasured. Protecting them so more kids can learn from them and enjoy is so important."
Steve Orlando, CEO of CoLibrì's North American operations said,  "We are growing quickly. As we move forward, we are always going to give back. We call it CoLibrì Cares. Project Schoolhouse's mission of Building Foundations for Eager Minds is right in line with what we and our customers believe in. In a place without computers and televisions, books provide the only way to explore new places, discover history and create previously unimagined possibilities. Protecting the text so more children can learn and enjoy just makes sense. Being able to witness the benefits of your giving, well, there's no greater return on investment than that."
The Project Schoolhouse's CoLibrì Cares partnership is a long term commitment which includes a corporate sponsorship component, CoLibrì book covering machines and covers at Project Schoolhouse locations in Nicaragua, and volunteer hours. "This reminded us all what treasures books are, especially for those that have so few. What Project Schoolhouse and CoLibrì have done is just the first chapter of a very exciting story about to unfold." said Barker. Orlando agreed, "It feels good sharing what you do well with those that need it most."
Alicia Smith Kriese
As a new student at the University of Texas–Austin in the fall of 2008, I was excited to learn and enthusiastic about the world of possibility before me. Little did I know that one of the toughest lessons of my life – and the one I least expected – was in store for me at UT.
During my first semester, I contracted meningococcal disease, sometimes referred to as meningitis, a rare but potentially deadly disease I knew nothing about. Meningitis can be fatal or cause disability, sometimes within 24 hours of the onset of symptoms; approximately one in 10 of those who contract it will die, and as many as one in five will suffer lifelong disabilities. I didn't know that as a young adult I was at increased risk because of the way the disease is transmitted: coughing, sneezing, sharing utensils, kissing and living in close proximity to others. Perhaps most importantly, I didn't know that I could've helped prevent it. My family and I learned the hard lesson of meningitis: What you don't know can hurt you.
Shortly after my flu-like symptoms appeared, my condition rapidly deteriorated. In less than 24 hours, I was in the hospital fighting for my life. Doctors had to amputate my legs and fingers, and I spent seven months in the hospital.
The recovery process was challenging. In addition to the amputations of my legs and fingers, I had several surgeries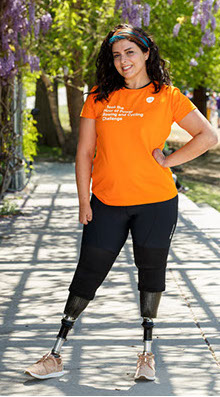 and endured tremendous pain, weight loss and hair loss. I almost didn't recognize myself, and my spirits were at an all-time low. Thanks to my family and friends and an amazing support network, I went from wondering "why me?" to wondering "why anyone?" and have made it my life's work to educate young people and their parents about meningitis and the vaccines available to help prevent it.
As I progressed through rehabilitation and learned to walk using prosthetics, I began to tell my story. First I spoke at local church and community events, and then to other organizations in Texas and the rest of the United States. In 2009, I worked to help pass a law in Texas requiring all in-state college students to get the meningitis vaccine that was available at the time; it helps protect against four types of meningitis-causing bacteria – A, C, W and Y. (Today, there are two types of vaccines available to help protect against the five vaccine-preventable groups of meningitis, including meningitis B.)
Meningitis has transformed me in many ways. I am proud to say that I went from being a commuter cyclist – before meningitis I biked to my classes and around campus – to a competitive cyclist. Two years after my amputations, I not only learned to bike again but went on to join the U.S. Paralympic Cycling team and win a gold medal.
While I still love cycling and the freedom it brings, these days I am more focused on creating awareness about vaccines for meningitis. I founded a non-profit organization, the J.A.M.I.E. Group and as my advocacy grew, I was invited to do my first of several photo shoots with renowned photographer and vaccine advocate Anne Geddes. This year, I became a GSK spokesperson and recently helped GSK launch an awareness campaign, "Take Five for Meningitis".
I am now a paralympic gold medal winner, founder of a non-profit, spokesperson for meningitis awareness, advocate for getting laws passed and more. My hard lesson has put me in a position to help others avoid the dangers of meningitis. My message is simple:
Get educated before it's too late. Anyone can get meningitis, but teens and young adults are at increased risk. Go to meningitis.com to get more information about the symptoms and risk factors and what you can do to help protect yourself.
Ask your doctor about the two types of vaccines available to protect against meningitis. You need two different vaccines to help protect against the five vaccine-preventable groups of meningitis. The first vaccine helps protect against four groups of meningitis (A, C, Y and W) and is recommended by the Centers for Disease Control and Prevention for young teens. A second vaccine helps protect against meningitis B; up to 30 percent of cases in the U.S. are caused by group B meningitis. Speak to your doctor about meningitis and whether these vaccines are right for you.
We have the power to help prevent meningitis, but we have to build awareness of the disease, especially among young adults and their parents. So take time to get educated and talk to your family and friends and anyone you know who might be at risk. Know the risk factors, signs and symptoms and the importance of vaccination. Urge others to talk to their physicians about vaccinations. My dream is to help others from experiencing meningitis. It can be done, with your help. Won't you join me?
Jamie Schanbaum is a meningitis survivor, patient advocate and GSK spokesperson.