JUNE 2009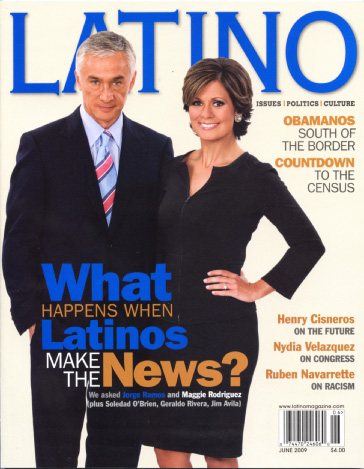 FEATURES
What happens when Latinos
make the news? Journalists like Univision anchor Jorge Ramos
and CBS reporter Maggie Rodriguez are changing the rules of the game
by adding their own passion and perspective. Will it make a difference?
By Aida Bardales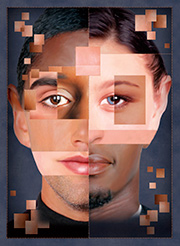 Some thought that electing the
first black president would help
end racism in America. But has it made a difference to Latinos?
Blacks and whites may have something
to talk about, but we feel
left out of the conversation.
By Ruben Navarrette, Jr.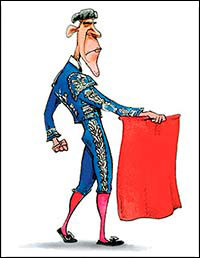 One of President Obama's
greatest challenges is Latin America.
From Mexico to Argentina, our southern neighbors feel abandoned after eight years
of neglect. Will the new administration
get it right?
By Ana Radelat
Our nation faces a "perfect storm"
if more young Latinos don't enter
the STEM (science, techonology,
engineering and mathematics) fields.
But corporate America is rising to
the task through several creative
programs.
By Diana Terry-Azios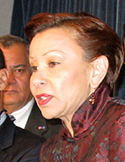 Congresswoman Nydia Velazquez has
always been first. The new chairwoman
of the Congressional Hispanic Caucus
talks with LATINO about her
ground-breaking role and what lies ahead
in Congress.
By Patricia Guadalupe