SPRING 2012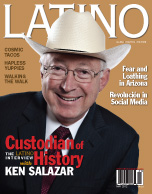 FEATURES
Custodian of America's History
Secretary of the Interior Ken Salazar is committed to preserving not just America's natural resources but its cultural heritage. As he explains in our LATINO Interview, it's a legacy that will endure for generations to come. By Patricia Guadalupe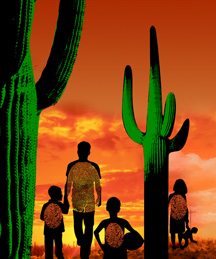 Arizona has learned the cost of
bigotry the hardway, losing millions of dollars in revenue because of harsh immigration policies.
But will other states heed this lesson?
Maybe, maybe not.
By Ruben Navarrette, Jr.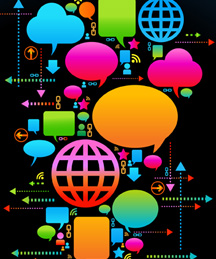 For Latinos, social media has
become more thana way to keep in
touch, it's a way to change theworld.
Here are some blogueros who are
making a difference.
Plus, the Social Revolución takes
overAustin during SXSW.

By Alexandra Landeros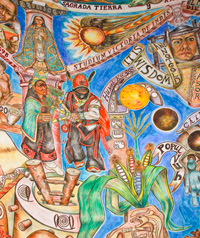 A fresco by Fernando Vigil depicts
our historyfrom the ancient Iberians
to the present inliving, breathing color.
It's there for all to see
at the National Hispanic
Cultural Center in
Albuquerque.
By Maria Elena Alvarez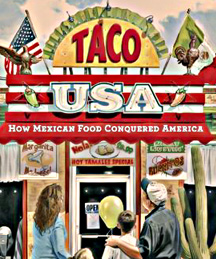 In his new book, Gustavo Arellano
recounts howMexican food has
conquered America, led by the once
humble taco. Now it's everywhere,
from the space station to gourmet
food trucks. An excerpt
from Taco USA.
By Gustavo Arellano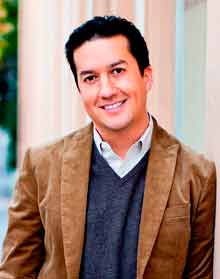 Silicon Valley is a land of contrasts,
with hi-techgiants like Google just
up the highway from tough barrios.
But two former mayors, Sid Espinosa
and Ron Gonzales, are bridging this
digital divide.
By Evelyn Castillo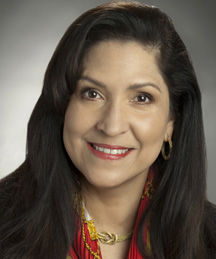 Changing the Face of
Corporate America
The Hispanic Association on Corporate
Responsibility (HACR) brings corporate
executives and Latino leaders to Chicago in April.It presents a progress report on inclusion anddiversity in corporate America
By Pablo Schneider