At ALLSTATE, diversity is more than a people issue, it's a business issue. "Inclusive diversity is a key business strategy and competitive advantage for Allstate. It's about creating a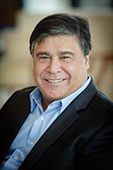 work environment where individual differences are valued, so that all employees can reach their potential while maximizing their contributions to our company, customers and shareholders," said Michael Escobar, Vice President, Chief Diversity and Organization Effectiveness Officer. Employee Resource Groups ( ERGs) are formed by Allstate employees to connect with colleagues who have shared life experiences, backgrounds or career paths. The Professional Latino Allstate Network (PLAN), for example, is an initiative that enables employees to discover and develop their true potential through mentoring, networking and representing Allstate in their communities.
CARGILL has become one of corporate America's leading voices in favor of comprehensive immigration reform. It has a very

active employee resource group, the Cargill Hispanic-Latino Council, and is very engaged with local Latino groups in communities where it operates, like CLUES (Comunidades Latinas Unidas En Servicio) and LEAD (Latinos Educating and Advocating for Difference) in the Twin Cities. Mike Fernandez oversees communications, government relations, corporate social responsibility, brand and marketing services for the company globally, and serves on the boards of NALEO and CHCI.
Key to AT&T's success at attracting, retaining and developing Hispanics is HACEMOS, its 7,172-strong Hispanic ERG, which last year presented $261,000 in scholarships to high school

students, bringing its total to $2.5 million since 1999. Every year HACEMOS hosts High Technology Day, a national event for middle and high school students at risk of dropping out. They link thousands of students across the country together via satellite for discussions with AT&T leaders about exciting opportunities available to students who commit to developing STEM skills. In 2013, 72 percent of students who participated said they would be more likely to pursue a career in technology after attending an event.
Earlier this year, BANK OF AMERICA held its first Hispanic-Latino U.S. Leadership Summit which brought senior leaders together from across the enterprise to connect and discuss

ways to develop internal talent and to take the company to the next level in its support of Hispanic and Latino businesses and communities. As a result, the Hispanic-Latino U.S. Leadership Council was created and established a forum for U.S.-based Hispanic and Latino leaders to engage with each other and influence strategies that will positively impact Latino employees. There is also a Hispanic/Latino Organization for Leadership and Advancement (HOLA) Employee Network, which has 29 chapters including a virtual chapter and more than 6,200 members in the United States.
Conexión, CISCO's Latino Employee Resource Organization (ERO) has over 900 members across the United States, Europe and Latin America. Its members focus on developing the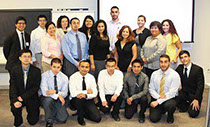 Latino talent pipeline in STEM careers, providing professional development opportunities to its members and giving back to the community. As part of its talent pipeline strategy, Conexión partners with MESA (Mathematics, Engineering, Science Achievement) to provide mentoring for college students interested in careers in technology. Through this partnership students have been placed in full time and internship positions at Cisco, opening the doors of opportunity to several Latino students. Cisco and Conexión have been consistently recognized for their efforts by organizations such as the Hispanic IT Executive Council (HITEC) and the Hispanic Association on Corporate Responsibility (HACR).
At the UNIVERSITY OF PHOENIX, about 25,000 Latino students are currently pursuing degrees. This number represents approximately 11% of total enrollment. Most University of Phoenix students are working adults who typically go to work,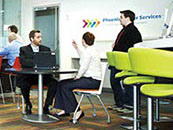 go to class at one our learning centers, and then go home, or attend class via online access. This creates unique challenges to provide meaningful engagement in the areas of Professional Networking, Student Services, and access to career opportunities. Because adult learners don't find themselves in a traditional university setting, they find it difficult to network with people in the same field and similar interests. Therefore, we have created national partnerships with prominent national community organizations, professional associations, and corporations such as the U.S. Hispanic Leadership Institute, the Hispanic Heritage Foundation, and the Congressional Hispanic Caucus Institute.
COMCAST and NBCUniversal promote diversity and inclusion throughout the workforce with a comprehensive recruitment, development, and retention strategy. Unidos, the Hispanic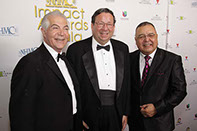 Employee Resource Group, supports Hispanic inclusion in business operations and the workforce that, as of year-end 2013, was comprised of more than 40 percent people of color. In 2013, the Comcast Foundation donated more than $16.8 million in cash to local and nonprofit community organizations. David L. Cohen, Executive V.P. of Comcast, recently accepted the award for Outstanding Diversity Practices presented by the National Hispanic Media Coalition in Los Angeles.
COMERICA supports and promotes diversity, both internally with employees, and externally with customers and suppliers through a number of initiatives. The Hispanic Diversity

Initiatives are primarily focused on developing relationships with external Hispanic communities, while the Hispanic Ambassador Teams are primarily focused on the professional development of Comerica employees. The Hispanic Diversity Initiatives are crucial in helping Comerica develop an understanding of the Hispanic market and developing partnerships with key community and opinion leaders in the Hispanic community. The Hispanic Ambassador Teams serve as an at-large engagement of Comerica employees, who are interested in participating in activities on a volunteer basis to support the Hispanic Diversity Initiative. They support and participate in the outreach efforts and provide colleagues with opportunities for leadership, as well as both professional and personal development.
DELOITTE recognizes the value a diverse workforce contributes to the achievement of business goals. The Hispanic/Latino(a) Employee Network (HNet) plays a critical role in attracting,

retaining, and developing future Hispanic/Latino leaders, supporting community outreach, and driving the achievement of business goals. HNet is open to all Deloitte professionals and supports 15 local chapters across the U.S. A national-level organization was established in 2011 to coordinate the activities of HNet across the United States and better connect HNet activities to the business of the organization. On average, local HNet chapters host 100 events annually, which are attended by 5,000+ Deloitte and community professionals. Events include panel discussions with executives, and industry events with the Association of Latino Professionals in Finance and Accounting (ALPFA), and community events to celebrate diversity and Hispanic heritage.
According to DENNY'S CEO John MIller, "We value people above all other aspects of our business and, to be true to this

commitment, we have established a set of priorities and initiatives that live up to these values." The company established Hungry for Education, a multicultural scholarship program designed to recognize and encourage academic accomplishments. Denny's will partner with eight leading non-profit minority advocacy organizations to launch the program across the U.S., and will award more than $200,000 in scholarships to deserving elementary, high school and college students for their ideas to help Denny's fight childhood hunger.
EXXONMOBIL generously backs a number of education programs around the country that impact Latinos, hoping to attract these young students to pursue careers in the STEM fields. ExxonMobil is also a strong supporter of the National

Math and Science Initiative (NMSI), which helps middle school and high school students to succeed in Pre-AP and AP courses in math and science. The company is a strong supporter of the Society of Hispanic Professional Engineers (SHPE). Rosendo Cruz, Program Officer, sits on the SHPE board of directors. ExxonMobil will have a strong presence at the annual SHPE conference taking place in Detroit in November 2014. According to CEO Pilar Montoya, SHPE's mission is to changes lives by empowering the Hispanic community to realize its fullest potential and to impact the world through STEM awareness, access, support and development.
At FORD Motor Company Fund, education is a top priority. Therefore, Ford has developed a number of programs that focus on education, such as the Ford Driving Dreams Through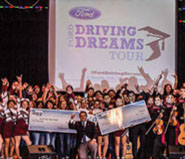 Education program, a competitive, grant-based initiative in partnership with the League of United Latin American Citizens (LULAC). The initiative allows LULAC councils throughout the country to implement localized programs to address high school dropout prevention in their communities. To date, 36 communities have been positively impacted by the program. Building on the success of Ford Driving Dreams Through Education, Ford developed the Ford Driving Dreams Tour, which raises awareness about the importance of education by energizing youth, broadening community-wide support and providing resources for area schools and students.  Through scholarships, motivational student assemblies, peer-to-peer support and an innovative contest, the signature program motivates students to graduate from high school on-time and enroll in college.
The Buick Achievers Scholarship Program, funded by the GM Foundation, is designed to help students who are leaders in both the classroom and their communities, but who may not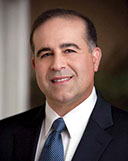 have the financial means to attend college. The Buick Achievers Scholarship Program will award up to $25,000 per year for 100 students.  Eligible students are high school seniors or current college undergraduates enrolling for full time study at an accredited four-year college or university in the United States or Puerto Rico for the 2014-15 academic year who have an interest in a career in the automotive or related industries. "Embracing diversity and inclusion allows for diversity of thought and action. People of different backgrounds and experiences spur innovation and creativity for broader ideas and solutions to problems," said Ken Barrett, GM's Chief Diversity Officer.
HERBALIFE believes in empowering and protecting the community that comprises well over 60% of its membership.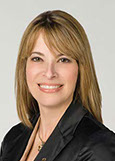 Internally, 37% of its U.S. employees are Latino, including one of the highest ranked corporate executives in the country, Ibi Fleming, who heads the company's North American operations, a $1 billion business and the company's number one region worldwide. Herbalife prides itself in its involvement with Latinos, not only from an economic development stance, but also from a nutrition and health improvement opportunity in communities that have been plagued by food deficiencies and labeled as food deserts in our country.
INTEL is committed to diversity and inclusion. In the spirit of attracting, retaining and developing diverse employees, it has a number of programs and initiatives with strategic focus on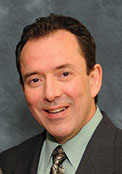 Hispanic/Latino, African American, Native American, Women and several other groups. The Intel Latino Network provides networking and development programs including leadership conferences and workshops as well as opportunities for employees to sponsor or participate in volunteer activities in the local community. Intel also recognizes that it must increase the representation of Hispanic employees in the candidate pool.  To that end, it actively supports and partners with organizations with a strategic focus to grow the diverse technical pipeline.
KRAFT is one of North America's largest consumer packaged food and beverage companies, with annual revenues of more than $18 billion. Latino recruitment is a critical focus and the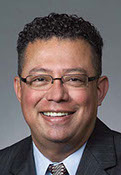 company has strong partnerships with several Latino organizations to drive recruiting and hire more Latinos such as HACE, NSHMBA, SHPE, and ALPFA. In addition, Kraft reaches out to the local Latino student organizations at key universities (on campus) to ensure strong partnerships and help drive Latino recruitment. Finally, Kraft also partners with the National Consortium and MLT (Management Leaders for Tomorrow) as part of its MBA recruiting. It has been a "gold" partner with both organizations over the past 3 years. Jorge Quezada recently joined the company as Chief Diversity Officer after a 27-year career at Allstate.
Martee Saldaña Pierson is Director of Diversity Programs at LIBERTY TAX Service and Executive Director of Liberty's Una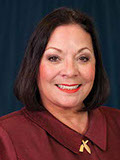 Familia Sin Fronteras Foundation. Her focus is to ensure Liberty is providing the highest level of community service, education, and commitment to Hispanic communities. Earlier this year Liberty participated in Instituto de los Mexicanos en el Exterior (IME) Financial Education Week at many Mexican Consulates across the country by providing free fiscal, financial and life education seminars. With over 400 partnerships, Una Familia Sin Fronteras has reached hundreds-of-thousands of Hispanics with vital information that will make a positive impact in their lives.
In 2014, LOCKHEED Martin announced a $6 million agreement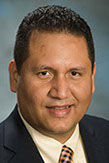 with Project Lead the Way to expand STEM education in select urban school districts and is also a sponsor of HENAAC. Internally, the Hispanic Leadership Council (HLC) serves as a forum to increase Hispanic representation, promote retention and enable employee success. Systems Engineer Mauricio Guadamuz was honored in the past year with both the Virtuoso Award from the Society of Mexican American Engineers and Scientists (MAES) as well as the Rising Star Award from the National Association of Latinos in Information Sciences and Technology Association (LISTA).
In 2013, MASTERCARD was recognized as a top corporate leader for diversity by DiversityInc for the company's ongoing commitment to a culture of inclusion, driving innovation,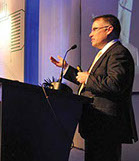 talent development and results. Donna Johnson, MasterCard's Chief Diversity Officer, accepted the award on the company's behalf at an awards reception in New York City. "We are proud to [be] an employer of choice where the best and brightest prefer to work. Our culture of collaboration provides opportunities for growth, fulfillment and career success," said Johnson. MasterCard's culture is built on the fundamental belief that by bringing together people with a variety of strengths, skills and experiences, it will be best able to meet the unique payment needs of those they serve.
Recognizing the importance of the Hispanic community, METLIFE conducted research to learn about the attitudes and trends towards family financial obligations across different segments of  Hispanics.  The study, titled La Familia: A MetLife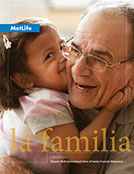 Survey on Hispanic Multi-Generational Views of Family Financial Obligations, consisted of an online survey and incorporated findings from a qualitative study conducted by MetLife among Hispanics in October 2011.  MetLife's Hispanic Multi-Generational research findings reinforce the responsibility Hispanics feel for loved ones and the sense of pride in helping family members, both younger and older---from financial support and inheritances to gift giving and life insurance.  Hispanic children, spouses and grandparents show a strong degree of interconnectedness and commitment to taking care of family.
MICROSOFT believes that its continued success is dependent upon creating a collaborative and inclusive work environment where the diverse backgrounds of its employees are leveraged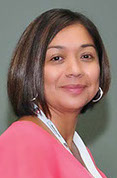 to their full potential. Microsoft strives to be the leader in attracting Latinos to careers in high technology with dedicated outreach and investment efforts aligned to universities and organizations that serve minorities. HOLA (Hispanic Organization of Leaders in Action),provides professional and social networking for employees of Latino descent at Microsoft and works to promote the development, growth, advancement and general well-being of this community. More than 1,000 employees are members of HOLA, which has chapters in the states of Washington, Florida, California, Texas, and North Carolina. Ruby Longoria serves as the Chair of HOLA.
NISSAN demonstrates its commitment to education and through its work with nonprofit partners such as Parents Step Ahead, which promotes parental involvement in their students'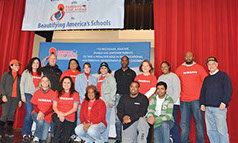 education. Last March, Nissan joined Parents Step Ahead to celebrate "Month of the Family" in Irving, Texas. More than 300 families, school staff, community leaders and Nissan volunteers spent a day in community service in the Irving Independent School District, completing improvement projects at four schools. "Nissan is proud to support Parents Step Ahead and its initiatives to strengthen relationships and promote the importance of education and parenting in the Hispanic community," said Vicki Smith, Nissan's Senior Manager of Corporate Social Responsibility.
PFIZER recently launched its new Corporate Affairs Multicultural Center of Excellence with its first signature event, the NY Latino Health Summit, held at Pfizer headquarters in

Manhattan. The event broadened the discussion between Pfizer and Latino groups to address issues of disease prevalence and risks, research, access and policy that contribute to health disparities among New York Latinos. Over 65 Latino groups participated in the Summit. "At the NY Latino Health Summit, we implemented our practice of engaging with trusted community-based partners to work toward solving hard issues affecting the health of Latino communities," said Gary Pelletier, Senior Director, Corporate Responsibility and Pfizer Helpful Answers.
PRUDENTIAL's new study, the Hispanic American Financial Experience, reveals challenges and opportunities for Latinos in preparing for their long-term financial security. "The study shows that many Hispanic Americans have clear financial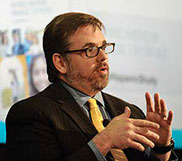 goals, but they may be unsure about how to achieve them," said George Castineiras, senior vice president of Total Retirement Solutions at Prudential Retirement. "We see an underestimation of how much money may be required to retire, a fact evidenced in part by lower participation in workplace-based retirement plans, lower rates of investing and longer expected time in the workforce, with three out of every four expecting to continue working during retirement." The Hispanic American Financial Experience is part of Prudential's signature research series, which examines the financial needs, resources and priorities of America's multicultural communities, especially as they relate to planning for their financial future. The research is one step that Prudential is taking in their approach to better serve the growing Hispanic community in the U.S.
QUAKER OATS is committed to three key pillars: nourishment, physical activity and education. In 2012, it created a strategic

partnership with Fuel Up to Play 60, the nation's largest in-school wellness program created in partnership by the NFL and National Dairy Council, in collaboration with the U.S. Department of Agriculture. This is the flagship program of the GENYOUth Foundation, whose mission is to nurture children's health and wellness in schools. President of Quaker Foods North America Jose Luis Prado has been a GENYOUth board member since the foundation's inception.
In 2013, The SYMANTEC Foundation signed on as a proud supporter of Boys & Girls Clubs of America (BGCA) and the organization's STEM programs. By exposing students to the STEM field at an early age, these programs aim to help address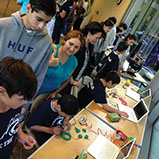 the under-representation of Hispanics in STEM careers. Through software donations and $250,000 in grants, the Symantec Foundation has provided new online content for Club teens, training opportunities for Club professionals and STEM program grants for select Clubs across the nation. "At Symantec we believe a diverse and inclusive workforce augments our creativity and competitiveness. It is business imperative as much as it is part of our values. By partnering with organizations such as the Boys and Girls Clubs of America, we are not only increasing access to STEM programs, but creating a strong education foundation in our future work force," said Cecily Joseph, Vice President, Corporate Responsibility at Symantec.
TARGET is a leading partner of the Hispanic Scholarship Fund (HSF) and supported the HSF 2.0 technology build-out. As
part of this project, the organization rolled out a new state-of-the-art website that makes it easy for students, donors and parents to get scholarship information. "Our strong partnership wi the HSV emonstrates Target's commitment to the Latino communities we serve, and our shared goal of ensuring that all students have the resources they need to reach their full potential," said Laysha Ward, President, Community Relations, Target. The company also supports projects that make an impact on education in underserved communities such as the Target School Library Makeover program, which renovates elementary school libraries across the country. This is part of Target's commitment to give $1 billion toward education by 2015.
TOYOTA recently announced the creation of the Hispanic Business Strategy Group (HBSG), focused on growing Toyota's

Hispanic market share and helping to maintain Toyota's number one position as the automotive choice for the Hispanic market. Under the leadership of Patricia Salas Pineda, group vice president, HBSG will work to ensure the Hispanic perspective is fully integrated into growth strategies for all of the company's brands. The group will also continue to strengthen relationships with national Latino organizations and engage with community and business leaders, elected officials, and the media.
UNITED is committed to supporting the rich diversity of ideas, experiences and cultures that reflect our co-workers, customers and business partners. United's diversity initiatives are grouped into five major areas: our co-workers, our customers,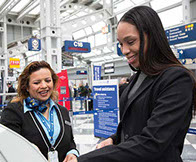 our communities, our suppliers and our programs. In 2012, 40 percent of United's workforce were members of ethnic minorities. A large percentage of United's employees are Latino. Latinos work in all areas of the company at the managerial level. We also have a dedicated U.S. Latin Sales team of 8 bicultural and bilingual managers who work with Hispanic organizations and events in their communities.In addition, our Upwardly Global program supports work-authorized skilled immigrants in building their professional careers in the U.S. United volunteers help these individuals with job-search training, interview skills and resume writing. Latino and Latin American customers are an important part of United's passenger mix. We are proud of our Latinization initiative, which includes a variety of Spanish-language services to ensure our Spanish-speaking passengers have a safe, comfortable travel experience.
WALGREENS has long demonstrated a strong commitment to the communities it serves. Part of that commitment is fostering an environment open to the development of diverse

entrepreneurs. Supplier diversity has become a catalyst for driving economic development through employment and revenue within these diverse communities. Notably, Hispanic-owned and operated vendors span a number of different business categories within Walgreens. Top vendors included commercial printing, retail products, pharmaceutical products, among others, impacting the $1.5 billion in sales volume that these vendors generate, employing thousands of people.
WALMART is committed to fostering a work environment that embraces cultural diversity, and empowers its associates to live better. Today, Hispanics represent thirteen percent of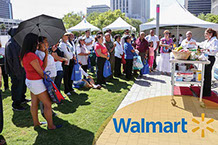 Walmart's workforce, in addition to seven percent of the board of directors. Across the company, associates have access to opportunities for advancement and growth through mentoring, training and education programs, as well as promotional opportunities that result in the promotions of more than 430 people per day. Beyond the stores, Walmart works with nonprofit partners serving in diverse communities to provide people with access to healthy, affordable food, education, career training and job placement. This year, Walmart's community giving efforts are helping thousands of Latino families access healthy meals and nutrition education through grants made to NCLR.
WELLS FARGO works with the USHCC to provide resources to help Hispanic small business owners reach their dreams. Since 2001, Wells Fargo has committed $1.8 million, including a $700K grant in 2013, to support the growth and prosperity of Hispanic-owned businesses and the wider Hispanic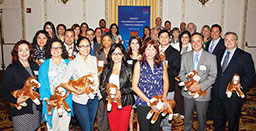 community. This collaboration provides access to educational opportunities and grants to start, maintain, and grow businesses. Through the USHCC Foundation's Chamber Training Institute (CTI), chamber leaders across the country are able to attend a two-day, executive level workshop on various business topics that they can take back to their local chambers. Participants who complete the USHCC Foundation program receive a certificate from the University of Notre Dame's Mendoza School of Business. Visit ushccfoundation.org for more information.
XEROX has an ongoing mission to ensure a work environment

where all employees treat each other with equality, dignity and respect, and it promotes understanding and inclusion through actions, not just words. Its Balanced Workforce Strategy drives equitable employee representation of women and minorities, at all levels and in all functions of the organization. The Minority/Female Vendor Program ensures Xerox is actively committed to purchasing supplies and products from qualified female and minority-owned businesses, and the Work Life Programs assist employees in the many aspects of their personal lives.