America is home to more than 53 million Hispanics, and we play a critical role in supporting our nation's economy and way of life. To ensure the continued prosperity of our families and businesses, we must explore new frontiers for growth. One of those frontiers is the administration's bipartisan trade agenda.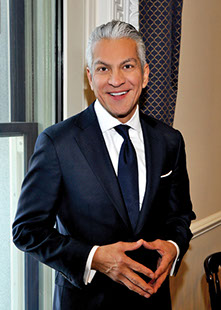 Today, there are 3.2 million Hispanic-owned businesses in America that contribute more than $486 billion to our economy each year. Hispanic businesses are the fastest-growing segment of the small-business sector, with a startup rate three times the national average. This should not come as a surprise — our cultural ties, language skills and agility give us a competitive edge in today's globalized economy. These qualities uniquely position Hispanic-owned businesses to take the international stage, where 95% of the consumer market lives.
President Obama's trade agenda has the support of both parties, and will ensure that our businesses, most of which are small and midsize enterprises, are on a level playing field with their counterparts in other countries as they explore expansion opportunities. While many assume that exporting is limited to big businesses, the reality is that 98% of our 300,000 exporters are small businesses. Of these, minority firms are more likely than non-minority firms to have businesses generating 100% of all their sales in exports. At the same time, less than 5% of all U.S. businesses export, and more than half of those exporters sell only to one market abroad. Clearly, there is untapped potential. This is the very potential that this trade agenda will bring into reach.
At the forefront of this ambitious agenda is the Trans-Pacific Partnership, or TPP, a multilateral agreement which aims to boost trade between the U.S. and other countries, including Mexico, Chile and Peru, along with eight countries in the Asia-Pacific region. This landmark agreement will be the first to include a chapter dedicated to small and midsize businesses. TPP will lower tariffs to make sure that our small businesses do not face unfair barriers in foreign markets. For example, it will cut red tape that our businesses face and make it easier to sell goods on the Internet.
All of these factors will make small and midsize businesses more competitive, improve our customers' happiness and loyalty, and create opportunities for us to expand operations at home as well. By giving companies, both big and small, the access and tools they need to expand and grow, TPP and other free-trade agreements will create or support hundreds of thousands of U.S. jobs — of special interest to Hispanic Americans who are suffering from higher unemployment than the national average.
Every $1 billion of U.S. exports supports over 5,000 jobs. And it's not just the number of jobs that matters. What matters is creating more jobs that Americans want: jobs that pay better and last longer. Those are exactly the types of jobs that trade supports. Export-related jobs pay up to 18% more than non-export-related jobs, and they are less affected by economic downturns.
I am committed to helping American businesses make the most of these opportunities. I want our companies to have the resources they need to thrive, and even better, encourage Hispanic entrepreneurs to further contribute to our nation's economic renewal.
We call on Congress to enact Trade Promotion Authority and support the administration's proposed free trade agreements. Together, our nation's business leaders and elected officials can usher in the next chapter of international trade.
With the right policies and proper skills in place, our business men and women will ensure that America continues to out-compete, out-build and out-innovate the rest of the world. All we need is Congress and the administration to act. No more excuses. Let's do this — now.
Javier Palomarez is President and CEO of the U.S. Hispanic Chamber of Commerce.
As a 20-year old college student, I thought I was going to save the world as only a 20-year-old thinks she can. I had decided to work in Washington to learn the ways of politics and that I would eventually run for public office representing my Hispanic community. I knew nothing of finance or Wall Street except to know that, in my simplistic and naïve view of the world, it was the personification of corporate greed and the basis of evil.
I received a call my sophomore year in college from A Better Chance, an organization that helps provide diverse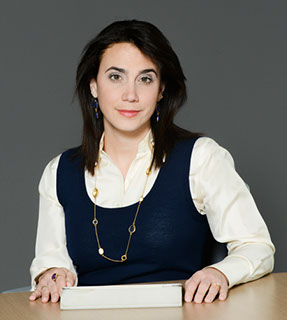 students with educational and professional opportunities, with an offer to work at then-J.P. Morgan on Wall Street in New York City for the summer. "No, no, I'm not interested in that. I'm going to work in politics and make a difference. " "It pays $10,000 for the summer," was the response. And just like that, I sold out, or so I thought.
I had no idea that finance would be so much fun, so exhilarating and so challenging. Not only that, but how could I have known I would be so good at it? The following summer, J.P. Morgan called me and asked me to return to their derivatives desk to help with a special project – another $10,000! Then, all of the sudden, I'm a senior at Georgetown with two summers of Wall Street experience—why not apply to be an analyst? That is how I came to begin my career at Goldman Sachs in their private wealth management division, with no finance education to speak of, in an analyst class where I was the only Hispanic.
Why is it that more young Latinos don't consider finance as a career? Why are Latinos so underrepresented on Wall Street and on corporate boards? Why do so few of us pursue MBAs? Perhaps it is because our culture and our upbringing focuses on giving back to the community and doing good and there is something about Wall Street, which is so very foreign to where we come from. It doesn't even occur to us to consider it an option when we think about what we will be when we grow up.
But why not? It is not that understanding the difference between a "put" and a "call" is all that complicated or beyond our reach. In my opinion, we just don't have many role models in the Latino community who emphasize that a future in finance is possible. In actual fact, it is not only possible, but in many ways it is an even better way to give back to our community than commonly imagined.
I think about this predicament even more now that I am a Principal at the Podesta Group in Washington and in my new role as the Vice-Chair of the Congressional Hispanic Caucus Institute, whose mission is to develop the next generation of Latino leaders. Nowhere in our mission statement does it say "Latino immigration leaders" or "Latino education leaders," yet most of the young Latinos I come across here in Washington are seemingly singularly focused on these two issue areas. Never mind that the Congress, through the Senate Banking Committee and the House Financial Services Committee — both of which, by the way, have Latinos serving on them — are charged with oversight into the industry, or that the Securities and Exchange Commission (SEC) and Consumer Financial Protection Bureau (CFPB) — the regulators to the industry — are all based here in Washington. Never mind that, by and large, if you really wanted to improve the lives of Latinos in your community, you are more likely to move the needle from within a board room or at the upper echelons of the C suite.
At every opportunity afforded to me with these young leaders, I present this foreign world as a powerful option for change. Learn how to read a balance sheet. Understand what it means when there are currency fluctuations. Discover this magical thing they call "the market." Why foreclose on an opportunity to an entire industry without at least being open to a general understanding of how it works? Better understand the financial world around you and you are set to make better financial decisions for yourself and your family — from financing your first home to rebalancing your 401K and setting up trust accounts for future generations.
In this new leadership role at CHCI, I hope I can find Wall Street partners that share this vision and want to promote finance opportunities to the Latino leaders of tomorrow. I want to find some of those few Latinos who are thinking about or who are already pursuing MBAs and bring them to Washington to work with the SEC or the Banking Committee or an investment banks' policy shop. I don't know why J.P. Morgan made the original offer for me to intern at 60 Wall and I don't know why Goldman Sachs would hire someone without a finance degree, but I am happy they both made the investment in me. Let's see if others will do the same.
Cristina Antelo is a principal at the Podesta Group and Vice-Chair of the CHCI.