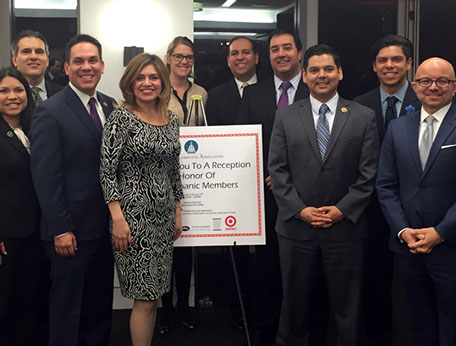 That's the question we asked ourselves nearly 10 years ago and it is a question we continue to ask today.  We need a lobbyists association dedicated to advancing Latinos in our profession because even in the year 2015, there are many who question why diversity in our profession, or any other, is important.  Just as our country is strengthened because of its diversity, and Congress becomes more reflective of society, so does our profession become more fortified  with diverse and talented government affairs leaders who comprise the Hispanic Lobbyists Association.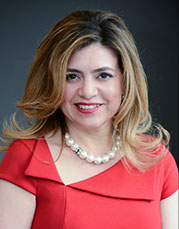 Founded in 2006, we are a growing group of Washington advocates representing all sectors of economy as well as differing political views, with a vision to bring together Hispanic lobbyists across the country into an organization to promote communication, education, and bipartisanship. With a membership of Democrats, Republicans and Independents, we are a bilingual, bi-cultural association of government affairs experts that work well together to advance our goals.
 The role of Latinos in American politics and business has grown to record levels allowing more to serve in public and leadership positions in the public and private sectors.  Our mission is to ensure that with increased participation comes increased awareness, on and off Capitol Hill, of the importance of having a political process and system of advocacy that is as diverse as our neighborhoods across the country.
 How do we that? 1) We provide mentoring opportunities for Hispanics working on and off Capitol Hill for those seeking to enter the profession of governmental advocacy; 2) We offer our members continuing education on the principles and techniques of governmental advocacy,  encouraging the highest standards of conduct and integrity in our profession; 3) We provide opportunities for exchange of experience and opinions on subjects relating to governmental advocacy through networking and partnering with other lobbying associations; 4) We promote communication and understanding on the role of those engaged in the profession of governmental advocacy in the enactment of Federal laws and regulations.
 As an association, we have to be innovative and willing to do something different. The Latino community has been distracted by the same conversations we've been having for years.  Hispanic lobbyists must broaden the conversation and move toward action. According to US Census estimates, by the year 2020, the most prominent changes in the US workforce will be in the demographic areas of age, gender, national origin and race/ethnicity.  When opportunities arise for Corporate America or Congress to be prepared for the future, and be more reflective of the diversity of our nation, the question we asked 10 years ago about why a Hispanic Lobbyists Association is needed, becomes easier to answer thanks to this growing leadership group.   For more about HLA, its mission and leadership, visit us on www.hispaniclobbyists.org.
Susan Santana, AT&T, is the president of the HLA and Larry Gonzalez, Raben Group, is a board member.

Working for Toyota, the world's largest auto maker, can take you many places. So when a dozen journalists commandeered a fleet of Toyota and Scion vehicles through the streets of Miami in March, Luis Rosero was co-pilot for one of the most influential Latino automotive writers in the country. Rosero, in the passenger seat of a Scion FR-S, was the first to arrive at the fashionable Wynwood Walls, where members of the media gathered to hear about Toyota's number one position in the Latino community. His current role at Toyota allows him to build on more than 20 years of established relationships with journalists, media organizations, government and elected officials, business leaders, national organizations and other important entities.
"Every touch point says something about who we are as a brand and contributes to a memorable experience,"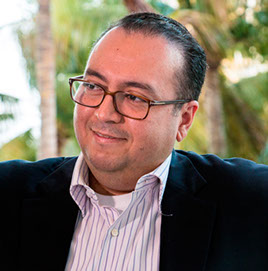 explained Rosero, who is tasked with bolstering Toyota's lead in Hispanic loyalty and growing market share. A native New Yorker, Rosero is a co-founder of Toyota's Hispanic Business Strategy Group, where he manages and executes a fully integrated business and communications strategy across Toyota's businesses and Toyota, Lexus and Scion brands.
"Hispanics represent 38% of Toyota's total growth in the United States and buy one out of every four Corolla models and one out of every five Lexus IS vehicles sold here. This is not a niche market anymore. We do not take these numbers for granted and everything we do for Latino consumers needs to express our deep gratitude for more than a decade of brand loyalty," Rosero commented.
"Our work has a direct effect on business and the community. It's great to be part of a company that helps you succeed, believes in the power of teamwork, has integrity and solid leadership. My job is to ensure we stay focused, don't be complacent, think out of the box, and serve our customers well."
Rosero made the leap from Deputy Assistant Secretary for Public Affairs at the U.S. Department of Health and Human Services to Toyota Motor North America, Toyota's U.S. holding company, in 2011. His attention to detail, strategic drive and versatility have served him well at Toyota, where he has managed corporate communications, media and investor relations and philanthropic communications, as well as working with federal, state and local government affairs. He is also a founding member of Toyota/Lexus' newly formed Political Action Committee.
"Success in the Hispanic market today requires more than enlightened marketing," Rosero said. "The size, growth and complexity of the U.S. Hispanic market today make it necessary for companies to establish meaningful interaction with media, consumers, elected officials, community organizations and grassroots leaders."
And, when it comes to dealing effectively with multiple constituents, "Luis is like a one-man band," commented Rosero's boss, Patricia Salas Pineda, group vice president of the Hispanic Business Strategy Group and the highest ranking Hispanic at Toyota. "In a given week, Luis will meet with legislators on Capitol Hill, do a Spanish-language satellite media tour on child passenger safety, present an award at a non-profit gala, and deliver a keynote at a digital media conference," she added. "That's the versatility required in this type of corporate leadership role today."
Managing different roles and demands is not new to Rosero. In 2004, he joined Citigroup as senior vice president of corporate communications and public affairs, focusing on retail banking, global remittances and other consumer businesses.
And then in 2009 he was asked to join President Obama's administration as part of the health care team. Recalling this career highlight Rosero said: "I jumped at the chance to help raise awareness of the benefits in store for those who lacked access to proper health care. My term as deputy assistant secretary of public affairs for the department of Health and Human Services was one of the most meaningful experiences in my career to date."
Since President Obama signed the Affordable Care Act, more than 15 million previously uninsured people now have access to health insurance and coverage. "Having contributed a small part in this success makes me very proud," he added.