At Allstate, Inclusive Diversity is a core value. It helps employees work harder, meet customer needs more effectively and share a wider variety of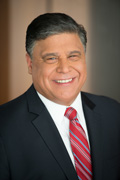 ideas and perspectives when they know they are accepted for who they are. "Individuals thrive and perform at their highest levels when our environment welcomes different perspectives, backgrounds and cultures" says Michael Escobar, Allstate's chief diversity and organization effectiveness officer. Employees connect with each other and build relationships across Allstate through Employee Resource Groups (ERGs), organizations of employees with common interests. The Professional Latino Allstate Network (PLAN), for example, offers a platform for Latino employees to discover and develop their true potential through mentoring, networking and representing Allstate in their communities. PLAN promotes the company's goals to support Latino leadership growth and increase the number of Latino leaders in key positions of the business.
With operations in more than 70 countries, BP recognizes and values the rich diversity both of its employees and of the communities where they live and work. The company is committed to fostering a collaborative and inclusive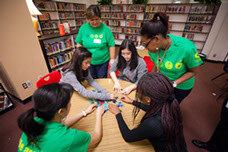 work environment by championing cultural diversity and empowering its employees to work together as one team. BP America's Energía business-resource group, a national network of about 900 employees, provides a forum for Latino employees to connect and exchange ideas with colleagues across the country, while offering opportunities to enhance their career development. BP is also committed to increasing diversity in its supply chain, and from 2012 to 2014 it spent more than $225 million with Hispanic-owned enterprises across the country. In addition, BP is a strong supporter of national and local organizations that create greater opportunity for Hispanic businesses and students. From promoting STEM education for underrepresented minorities, to serving as corporate chair of the U.S. Hispanic Chamber of Commerce's 2015 National Convention, BP has consistently backed initiatives and programs that help Latinos pursue successful careers in the energy industry.
Chase is committed to working with small business owners and entrepreneurs who are solving big problems, making a difference in their communities and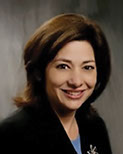 often carrying on the family business. Leading the way for Chase Business Banking in California is Executive Vice President Alice Rodriguez, whose Golden State team serves nearly 700,000 small businesses in California. Long an advocate for Hispanic business, Rodriguez was recently elected to the U.S. Hispanic Chamber of Commerce board of directors and is a former board member of the New America Alliance. She partners with both organizations to help advance entrepreneurship, corporate leadership and public service for Latinos. Chase helps businesses run smoothly and successfully through financial solutions that range from basic transaction accounts and cash management services to payment solutions, loans and lines of credit. In 2014 alone, Chase extended $6.4 billion in new credit to help small businesses in California thrive. Among the top SBA lenders in California, Chase is the nation's #1 SBA lender to women- and minority-owned businesses for three consecutive years.
Cigna's mission is to help the people it serves improve their health, well-being and sense of security. Its diversity and inclusion strategy is critical to understanding customers' needs and helps us work together with them to achieve healthier, more secure lives. Employee-led Colleague Resource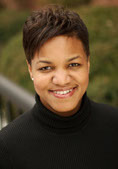 Groups (CRGs) work on initiatives to increase the understanding of particular needs within our customer segments. CRGs advise and develop solutions to help our employees, clients, and healthcare professionals understand our customers to better meet their needs.  Recently, Cigna's Hispanic-Latino CRG developed the white paper, "America's Hispanic Community" centered on the Hispanic concept of Bienestar—a state of deep well-being derived from the interrelationship between family, community, and good health.  The white paper highlights opportunities to improve health outcomes and how to create a deeper engagement with America's Hispanic employees. The CRG supplemented the white paper with a video series showing real life stories of Hispanic/Latino Cigna employees and their families. The white paper and video series demonstrate how Cigna uses its unique abilities to bring together multiple perspectives, backgrounds, cultures and skills.
Cisco's Latino Employee Resource Organization (ERO), Conexión, has over 1100 members globally and focuses on three key pillars – Professional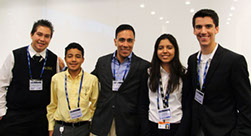 Development, Community, and Talent Pipeline. Through a Grow, Build, and Share approach, members are offered opportunities to grow themselves personally and professionally, build relationships within their community, and share their knowledge and passion for technology to help build a rich talent pipeline. Conexion's talent pipeline strategy encompasses collaborating with a variety of organizations. Cisco sponsors the Cristo Rey Network Corporate Work Study program where eight full-time college preparatory students spent one day a week gaining valuable work experience within Cisco's IT and Supply Chain functions. The Cristo Rey Network is the largest network of urban, Jesuit high schools dedicated to serving low-income and underprivileged students. Through this and many other programs, Cisco remains committed to growing and empowering the Latino community in high-tech.
Comcast NBCUniversal Telemundo is proud of its partnership with the Latino community and its proven track record of promoting Latinos across all areas of its business: community investment and philanthropy, corporate governance,

programming, procurement, and workforce development. The External Comcast NBCUniversal Joint Diversity Council has more than 42 members from national business, the civil rights, and advocacy organizations. Executive Vice President and Chief Diversity Officer David L. Cohen has committed to advance the Latino community by expanding its acclaimed Internet Essentials program. Since 2011, Internet Essentials has connected more than 1.8 million low-income Americans to the Internet, and been supported with investments of more than $225 Million in cash and in-kind support since to reach 3.1 million Americans with digital literacy training. Comcast recently accepted the Outstanding Diversity Practices Award from the National Hispanic Media Coalition.
EMC fosters both an inclusive work environment that reflects the global marketplace, and supports a corporate culture in which every employee is valued for his or her voice and perspective. The company believes an inclusive

workplace fosters greater employee satisfaction and productivity, more inspired innovation and community involvement, and results in an enhanced brand reputation as well as competitive advantage in the global marketplace. Jackie Glenn is the Chief Diversity Officer and Senior Director of Human Resources for EMC and leads the Corporate Diversity strategy for the company's global operations, insuring an innovative and inclusive workforce as well as the advancement of a cross cultural experience for 42,000 employees.
Comerica supports and promotes diversity, both internally with employees, and externally with customers and suppliers through a number of initiatives.

The Hispanic Diversity Initiatives are primarily focused on developing relationships with external Hispanic communities, while the Hispanic Ambassador Teams are primarily focused on the professional development of Comerica employees. The Hispanic Diversity Initiatives are crucial in helping Comerica develop an understanding of the Hispanic market and developing partnerships with key community and opinion leaders in the Hispanic community. The Hispanic Ambassador Teams serve as an at-large engagement of Comerica employees, who are interested in participating in activities on a volunteer basis to support the Hispanic Diversity Initiative. They support and participate in the outreach efforts and provide colleagues with opportunities for leadership, as well as both professional and personal development.
Denny's plays an active role in the fight against hunger. CEO John Miller says, "Feeding hungry families is not only a source of pride for the Denny's team, but also a social cause." The Company participates in the "Dine Out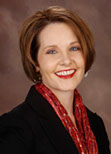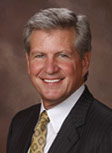 for No Kid Hungry" campaign, one of the nation's leading efforts to end childhood hunger for the more than 16 million children struggling from inadequate daily nutritional requirements. Denny's was among the leaders of this effort with more than 1,100 company and franchised locations contributing to the campaign. The company has built a diverse and inclusive workforce and demonstrates its dedication by making diversity top-of-mind and celebrating it every day. "We are fortunate to have thousands of talented and skilled employees who are valuable to our brand. Denny's is committed to creating a working environment that supports and celebrates personal and professional growth of all employees," said Jill Van Pelt, Senior Vice President & Chief People Officer at Denny's. Denny's is a longtime supporter of a number of leading Hispanic advocacy organizations including LULAC, HACR and USHLI, building productive partnerships in the communities in which Denny's serves, such as our Hungry for Education program.
A national leader in student transportation, Durham School Services is committed to getting students to school safely, on time and ready to learn so they can make the most of their school day...every day.  With a fleet of more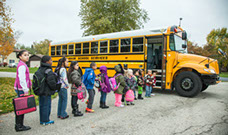 than 18,000 buses and 23,000 team members across North America, Durham has strong partnerships with school districts in 32 states. The company's success rests on its unwavering commitment to its core values of safety, customers, people, community and excellence. Durham knows that delivering service excellence as a student transportation provider allows school board members and educators to focus on education while knowing that their students are being transported safely and on time. For this reason, and in keeping with its core values, Durham has both provided a multi-year funding commitment to NALEO's annual Education Summit and supported a variety of other individual NALEO activities in recent years. Durham believes that supporting organizations like NALEO will benefit students and better prepare them to reach their full potential. Durham and NALEO are proud of their partnership based on a mutual desire to provide the best educational experience for students today.
In 2014, ExxonMobil launched the innovative Be An Engineer initiative to encourage students to enter the engineering field. The website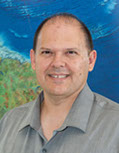 BeAnEngineer.com offers a range of content which highlights the meaningful contributions engineers make in the world, engages engineering influencers, and provides resources to encourage students to choose engineering careers. In the first six weeks, the program reached approximately 19.4 million people across Twitter, LinkedIn, Vine, BuzzFeed, and YouTube. The company is also a strong supporter of the Society of Hispanic Professional Engineers (SHPE). Rosendo Cruz, Program Officer, sits on the board of directors. ExxonMobil helped sponsor the annual SHPE conference in Detroit in November 2014, and held its High Achievers breakfast for the nation's top 300 GPA-based engineering students.
Since 2011, the GM Foundation has awarded more than $27 million in scholarships through the Buick Achievers Scholarship Program to students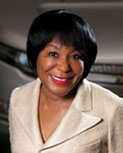 with an interest in STEM and automotive industry-related fields. The program has awarded nearly $3.2 million in scholarships to Latino students across the country. In the 2014 Buick Achievers class, 12 percent of students are Latino, and of these, 83 percent are pursuing STEM majors, and 75 percent are first in family to attend college. The GM Foundation recently partnered with LATINO Magazine to create CollegeforLatinos, a bilingual guide to college success. "Our Buick Achievers are evolving the face of STEM in that half are the first in their family to attend college, more than half are female, and minorities make up the majority," said GM Foundation President Vivian Pickard. "These milestones are a positive indication that we're making great strides to pave the way for our industry's future leaders and innovators."
Latino employees are an important part of the culture at Lilly. Many take part in the Connecting Hearts Abroad program, volunteering for two weeks of paid leave in some of the world's most impoverished communities in Mexico, Peru
and Brazil. The Lilly volunteers are providing hands-on support in four categories: health care, caregiving for children and the elderly, teaching, and community development.The Organization of Latinos at Lilly (OLA) also supports community and workplace initiatives such as Project Stepping Stone, to help students transition to college and explore career options. OLA has distributed a variety of Lilly resources and practical tools on healthy eating, physical activity and managing some of the health obstacles Latinos face at community and national events.
At New York Life, diversity is top of mind for the company and everyone is encouraged to bring their own perspectives to the table – whether it's cultural

background, generational beliefs, or personal style.  The company's ERGs raise awareness of diversity across the company, connect people, give back to the community, and they work with the company's business units to positively affect New York Life's bottom line. Recently, the Latino ERG partnered with the New York Life Foundation, the company's charitable entity, New York Life's Hispanic Market agents in the field and 4-H to support the Juntos program.  The Juntos Program empowers more Hispanic youth to succeed in high school, graduate on time, and pursue a college education. The program focuses on Hispanic eighth and ninth graders who are economically disadvantaged and struggling in school and engages their parents to help ensure sustainable success.
Herbalife is a 35-year old global nutrition company with proud roots in Latin America.  That legacy continues today with a 35% Latino employee base in the United States that includes an executive team of accomplished Hispanic

leaders: Executive Vice President Miguel Fernandez; Senior Vice President and Managing Director Ibi Fleming; Vice Presidents Angela Arboleda; and Rocio Medina, M.D. The company also counts on the counsel and guidance of board members, including former State Department Undersecretary, Maria Otero, and former Surgeon General of the Un ited States, Richard H. Carmona, M.D. As part of the company's commitment to empowering communities and providing opportunities for Latinos to live healthier, more active lives, Herbalife and its members recently set a new Guinness World Record for the most participants for a High Intensity Interval Training workout in multiple locations. Events were held throughout the world, including in Los Angeles where nearly 4,000 Herbalife members set another world record for the highest number of participants in one location. Our Latino members, their friends and families played a key role in this effort with workouts in Chicago, New York, El Paso and Miami that demonstrated to the world the importance of exercise as part of a healthy life.  The event also raised funds to support the Casa Herbalife Program which serves 100 health and nutrition programs around the world for at-risk and low-income children in underserved areas.
Intel partners with organizations such as the Society for Hispanic Professional Engineers, National Society of Hispanic MBAs, Great Minds in STEM, and others focused on building a stronger Latino community. The company's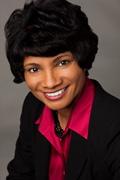 internal efforts focus on developing, progressing and retaining the Hispanic employee population. The Intel Latino Network (ILN) is a chartered strategic employee resource group with chapters located at Intel's U.S. sites. There are 9 chapters of this employee resource group, with a charter to provide leadership and networking opportunities to its members and help employees advance their education and careers. ILN is often called upon to help in the recruitment, integration, and retention of Latinos. "We believe full inclusion, without artificial barriers or bias, is critical to Intel's long-term business success and essential to achieving our vision of creating the world's best smart and connected technology," says Rosalind Hudnell, Intel's CDO.
ITT Educational Services is a leading private college system focused on technology. It operates over 130 ITT Technical Institutes in 38 states providing career-focused degree programs to approximately 50,000 students, and has

been actively involved in the higher education community in the U.S. since 1969. Most campus-based ITT Technical Institute programs of study blend traditional academic content with applied learning concepts, with a significant portion devoted to practical study in a lab environment. ITT Tech graduate Humberto Montoya completed his Associate of Science degree in Computer Electronic Engineering Technology (CEET) in 2007, and his Bachelor of Science in Electronics and Communication Engineering Technology (ECET) in 2009. Montoya said that he has always been fascinated with electronics. "I was that kid that would take his toys apart to see how they worked, and I was usually successful at putting them back together correctly! At age 9, my mother taught me how to solder and repair one of the my first radio control cars. I built my first computer and learned how to work, repair and upgrade it myself. Circuits come easy to me. I love figuring out how something works!" When asked if he encourages young people to enter the STEM fields, he replied: "Do it! If you are the kind of person who likes to figure out how things work or if you're inclined to fixing or building things, this is a great field! Technology is always improving and changing. Every day is a new learning experience! This is not a field that gets stale after a while. It's always moving!"
Kraft has made diversity and inclusion (D&I) a priority, and the company has strong partnerships with several Latino organizations to drive recruiting and

hire more Latinos such as HACE, HACR and ALPFA. In addition, Kraft reaches out to Latino student groups at key universities around the country to ensure strong partnerships and help drive Latino recruitment. "You can't have diversity initiatives that focus on bringing people to the door when you don't have an inclusive environment," said Kraft CDO Jorge Quezada. "That's why there's a real focus on the inclusion within our employee engagement strategies at Kraft." Kraft also recently formed the Organization of Latino Americans (OLA), a network for Latinos at the company. "It is exciting to see OLA make an impact at Kraft," said Quezada.
Lockheed Martin believes in educating and inspiring tomorrow's scientists, engineers and mathematicians. Last November, the company sponsored NUESTRO FUTURO, the fifth annual Latino Education Conference on STEM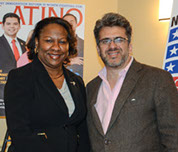 in Washington, DC. The objective was to educate and inspire students to pursue STEM careers. Keynote remarks were delivered by Rainia Washington, Vice President, Culture, Diversity and Equal Opportunity Programs. In this role, Rainia is responsible for the workforce engagement and compliance strategy for the corporation's 116,000 employees worldwide. "We have to be able to fill the pipeline with employees in the STEM field," she said. "It's a matter of survival for the company."Lockheed Martin also has a long-standing relationship with Great Minds in STEM, supporting their Viva Technology Program. The program provides underrepresented K-12 students an avenue for college and career awareness in STEM through innovative lesson plans and hands-on activities.
MassMutual is committed to helping Latino families and business owners secure their financial futures and protect the ones they love. As part of a multi-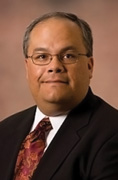 year research initiative to better understand the many facets of the growing Hispanic community, the company recently released a new study showing that Latinos remain upbeat about their financial situation despite a slowly recovering economy. The data revealed that 74 percent of Latinos feel they are better off financially than they were three years ago and are better prepared for potential financial crises. "Hispanics are gaining financial confidence, and we want to ensure that they will feel even more prepared for their financial future by providing much-sought-after financial education to help them achieve their goals," said Dr. Chris Mendoza, Vice President, Multicultural Market Development. MassMutual also builds an inclusive workplace through programs for recruiting, retaining and developing diverse top talent and by supporting its Latino ERG, which has been recognized as one of the top for 2013 by Latina Style, and the Association of Latinos at MassMutual and Allies (ALMMA).
Nissan is strong supporter of education, and in 2014 made a $180,000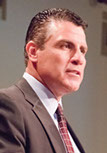 contribution to LULAC's National Education Service Centers (LNESC) which offer programs that encourage students to to enter the STEM fields. Nissan's GEN I serves as a gateway to get young Latinos involved in programs such as LNESC's Washington Youth Leadership Seminars and College Days.The company is also the sponsor of the annual ENSENA Awards, which recognizes the achievements of high school teachers around the country. At the award ceremony in San Antonio, Fred Diaz, Senior Vice President, Nissan Sales & Marketing and Operations U.S., Nissan North America, said "At Nissan, there are many directions you can go with a STEM degree...you have the opportunity to create your own path."
As one of the nation's largest foodservice providers, Sodexo is tackling the issue of childhood obesity head on, working closely with many partners including Mexican American Legal Defense and Educational Fund (MALDEF) and the National Council of La Raza (NCLR) to offer and promote healthy menu choices. Childhood obesity rates continue to rise and are higher among

Latinos, and nearly one third to one half of Latino children are at risk of developing diabetes. Partnerships that unite parents and children with organizations that have valuable resources are key weapons in the fight against childhood obesity, especially in the Latino community. Sodexo and MALDEF have partnered to implement the Culinary Health and Nutrition Parent and Students Program. This "Nutrition and Food Sampling" workshop provides information to families that promote healthier eating habits that can improve quality of life. Sodexo believes access to resources, knowledge and support will help Latino parents and children make better nutrition choices in the home, which is the frontline of this winnable battle – Sodexo is working to make the healthy choice the easy choice.
State Street's strategy is to embed diversity and inclusion into how does business, so that this work is not viewed as a separate initiative, but rather as

an integral part of how it operates every day. The company supports 23 employee networks globally with more than 100 chapters which are all established and run by employees. These groups help employees come together around a common goal, share their unique perspectives and increase their visibility across the company. They also create opportunities for networking and professional development. State Street's Latin American Professionals Group (LAPG network) is one of the employee networks supported at State Street and has been active since 2005. Its mission is to impact the organization, its employees and the community through value-added events and initiatives. They do this by committing to developing their membership in the "4 Cs:" career, community and commerce, all while adding positively to the culture of our company.
Toyota, the world's largest auto maker, has been a pioneer in marketing to Hispanics, the fastest growing consumer segment in the new vehicle market in the U.S. Hispanics comprise approximately 38 percent of Toyota's new sales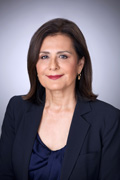 growth and buy one out of every four Corolla models and one out of every five Lexus IS vehicles sold in this country. Toyota has held the number one position as the preferred automotive choice for Hispanics for more than 10 consecutive years. And, the company works diligently to maintain and grow that position through strategic initiatives that include the Hispanic Business Strategy Group (HBSG), led by Patricia Salas Pineda, Group Vice President and Toyota's highest ranking Hispanic executive. Pineda was tasked two years ago with spearheading efforts to integrate the Latino perspective into all aspects of the company's business, including its Toyota, Lexus and Scion brands. The work of HBSG deepens the relationships Toyota has been building with the Hispanic community and consumer for more than two decades.
UPS, a global leader in logistics, supports the Latino Business Resource Group (BRG). This employee network provides an opportunity to leverage the different cultures that exist at UPS to increase the business footprint and to elevate the UPS brand as a whole. Started in January 2012, the Latino BRG helps employees with their professional development as senior Latino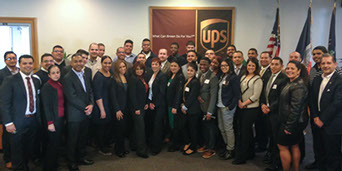 executives share with more junior workers the challenges they faced and the tools they used to climb the ladder to success. It helps members with networking, to foster relationships with the Latino business community. The group partnered with the Georgia Hispanic Chamber of Commerce to enhance and strengthen ties with local businesses. The Latino BRG also partners with organizations that support the community such as the Latin American Association (LAA), Junior Achievement of Georgia, and the Culture Connect mentoring program.