SUMMER 2012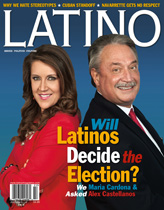 FEATURES
Why Latinos will Decide
this Election
On the left, we have Maria Cardona and on the right, Alex Castellanos. In our LATINO Interview these two dueling pundits debate who deserves our support in November. They agree on only one thing: Whoever wins, the Latino vote will be decisive. By Patricia Guadalupe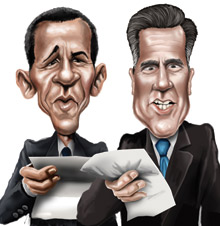 Dear President Obama
and Gorvernor Romney
Advice is free and this open letter to both candidates has plenty of it. Even as both parties try to woo Latino voters, we don't get much respect. And isn't that the most important thing of all?
By Ruben Navarrette, Jr.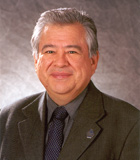 It seems we can't escape negative
portrayals of Latinos in Hollywood.
Has progress been made since the
days of Desi Arnaz? We asked
Moctezuma Esparza and others.
By Bel Hernandez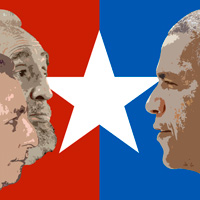 Cuba and the U.S remain locked
in a Cold War time-warp, glaring across
the Florida Straits at each other.
Will no one blink first?
By Ana Radelat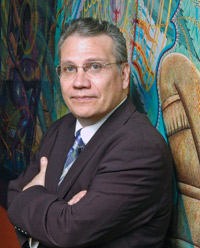 Latino leaders are reaching
out to the Windy City's thriving Latino community. From an annual film festival to a nationally recognized
museum of Mexican art,
they're making valuable connections.
By Teresa Puente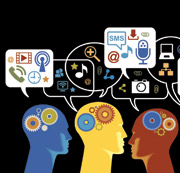 Latino affinity groups in corporate
America are more than just networking organizations. They provide valuable resources in hiring, marketing
and other areas. Here are a
few of the best.
By Evelyn Castillo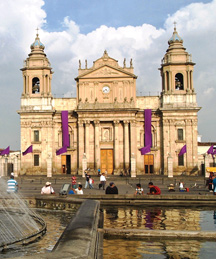 There's much to enjoy in Guatemala City, from colonial plazas to trendy restaurants to world-class rum. But your first look may be your most memorable.
By Mark Holston