LATINO Magazine presented an AHORA Student Day in partnership with the National Society of Hispanic MBAs (NSHMBA) at their annual convention in Chicago on October 9, 2015. Panelists and speakers included Diana Valdez, Northeastern Illinois University; Luis Sierra, BP; Sigal Cordeiro, GM; and Gabriel Hogg, Coast Guard. Students attended from Guerin Prep; Kelly High School; and Farragut Academy. Many thanks to teachers and students and our partners at BP, GM, Coast Guard and NSHMBA.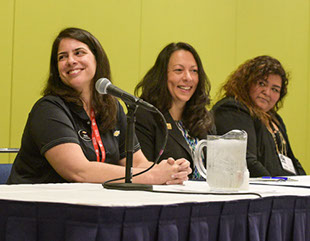 Sigal Cordeiro, Cosette Gutierrez and Diana Valdez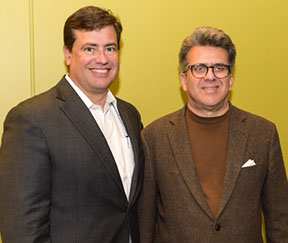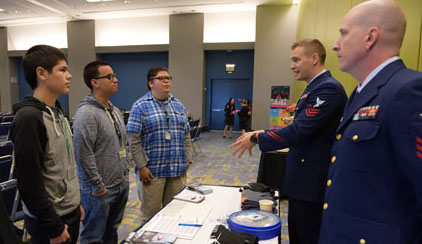 Luis Sierra and Alfredo Estrada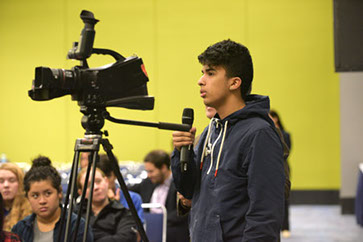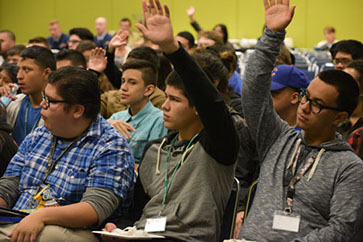 The Houston Hispanic Chamber of Commerce (HHCC) hosted an AHORA Student Day at their offices on October 22, 2015. Following a welcome by Dr. Laura Murillo, President of the HHCC, and keynote remarks by Valentina Rodriguez, BP, students heard from Samuel de la Garza, Nissan; Kathleen Martinez, BP; and Ricardo Small, Comerica. Participating schools included Energy Institute and YES Prep. Thanks to teachers and students as well as BP, Nissan, Comerica and the HHCC.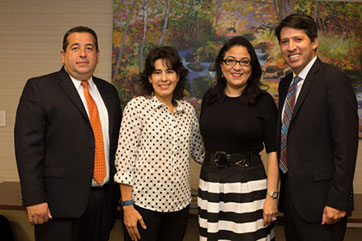 Ricardo Small,Valentina Rodriguez,Kathleen Martinez and Samuel de la Garza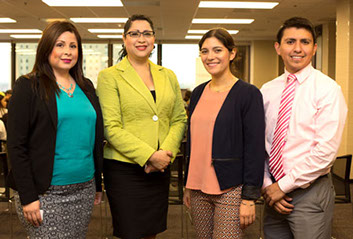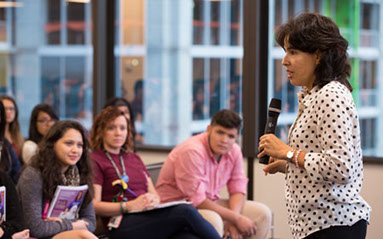 The event was hosted by the Houston Hispanic
Chamber of Commerce.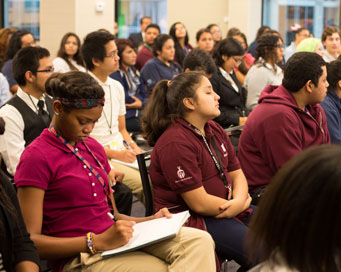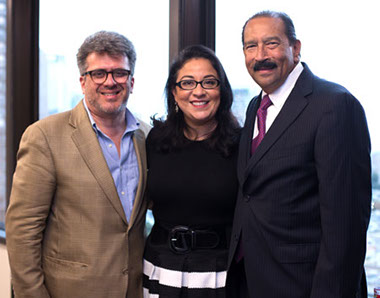 Alfredo Estrada, Kathleen Martinez and Michael Treviño

New York Life Insurance hosted an AHORA Student Day at their New York headquarters on October 26, 2015. Following a welcome by New York Life executive David Cruz and Rafael Romero, LATINO Magazine, students heard from Principal Anne Marie Malcolm from the Brooklyn, New York Middle School of Finance and Entrepreneurship; Ivonne Diaz Claisse, CEO and President of HISPA; as well as Paulina Betancur and Vanessa Narvaez. Yaindhy Vargas, New York Life, moderated the panel which included role models Chester Hernandez, Deena Mitlak, and Cyrielle Rivera. New York Life provided all the students with a complimentary board game The Game of LIFE.