"We all know that when we truly reflect the demographics of our markets, we will better serve our customers, grow our business, and build an even stronger organization. It makes good business sense."
Those are the words of Ralph W. Babb, Jr., Chairman and CEO of Comerica Bank. With nearly 9,000 employees in Michigan, Texas, Arizona, California and Florida, the financial services company continues to grow and has been named by Computerworld as one of the Top 100 Best Places to Work in IT, in addition to being included in the LATINO 100, a listing of the top companies providing the most opportunities for Latinos.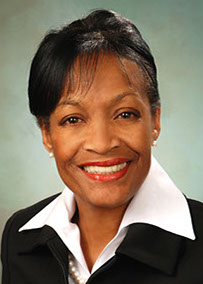 Comerica's success is due in part to its emphasis and commitment to diversity, says Linda Forte, Senior Vice President of Business Affairs and Chief Diversity Officer for Comerica. "To have an appreciation and respect for leveraging diversity and creating an inclusive environment has really enabled every aspect of our business to be stronger and work better," Forte tells LATINO. "One of our responsibilities is to design and drive strategy and establish Comerica as a leader. We are a leader in practices that really are the foundation to supporting an inclusive culture. One of the ways we go about that is to engage our colleagues by supporting their networking and their professional development."
The Ohio native earned a Bachelor of Science degree from Bowling Green and an MBA from the University of Michigan. She began her banking career with Comerica in 1974 and is responsible for the Comerica Charitable Foundation, Comerica Contributions and Civic Affairs, and is a member of the Senior Leadership Team. "I have always been passionate about diversity and inclusion. So it's a privilege that my job allows me to fulfill that passion," she says.
Forte is especially proud that Comerica is at the forefront of the urban revitalization of Detroit, starting with Comerica Park, the iconic ballpark where the Tigers play. Areas that were once abandoned are being rebuilt, more people are moving in, and inner city businesses are thriving. Comerica contributed one million dollars to an effort that along with contributions from other sectors allowed Detroit to stave up bankruptcy and avoid crippling cuts to retirees and pensioners. "That was one of the turning points that enabled Detroit to move ahead, and that's something that we are very proud of at Comerica," she says.
This involvement also means supporting Detroit's Latino community. Over the last 20 years, the city's Latino population has grown by 70 percent and now represents close to seven percent of the total. "When I think about the city of Detroit and the future for Latinos, I think there is no other metropolitan area today where especially young people can come in and pioneer," she says. "The field today is wide open. Those who come here, in 10 or 20 years they're going to be amazed at the lives they created for themselves and families. It's fertile ground for the Latino community on so many levels."
Forte adds that this commitment extends to Comerica's employees. It has Employee Resource Network Groups and a Diversity Education Program, in addition to an Executive Diversity Council comprised of top senior-level company executives. Programs include professional development, community outreach, and customer outreach focused on diverse populations. "We started with this notion that we had this need. We have a presence in five major markets and we had a need to provide our colleagues with a way to understand the growing and increasing diversity that surrounds us, and also to be comfortable with the outreach," she says, noting the positive effects throughout the company. "The diverse community has a higher sense of belonging. They feel that they are part of the Comerica family. I have gotten really good feedback. Colleagues say it has helped them improve their knowledge of diverse cultures and how that impacts working with each other every day. They feel more culturally competent."
This success can be attributed to support from the C-suite. "Challenges continue to include enlisting and engaging middle managers in an accountable way. When we manage diversity well and appropriately we will improve our company's success. Engaging managers and helping them to understand the business case, and what I have found is that business case has to be embedded in almost every expression to managers when you talk to them about why inclusion and diversity matters," she explains. "That requires good consensus and communication from the very top level and I'm proud to say we have that. We have an executive diversity council that meets regularly."
Forte concludes that while there are challenges, the outlook is bright for diversity and inclusion: "It's about making diversity matter from a business perspective and why that matters. It matters because we'll have a richer and much more in-depth understanding about how organizations and people can leverage what they know about differences to benefit them. The future is wide open."
By Patricia Guadalupe