Two women who changed the world are the source of inspiration for Señorita y Madame: The Secret War of Elizabeth Arden and Helena Rubinstein, the witty play by Venezuelan playwright, novelist, and journalist Gustavo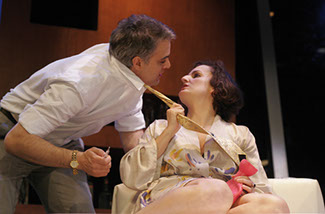 Ott. Awarded the prestigious 4ème Concours d'Écriture Théâtrale Contemporaine 2009/Prix Ville de Paris, this epic story is based on the lives of two women who transformed the cosmetics industry in the 20th century, battling prejudice as they achieved success in the business world.
"I wanted to write about creators and who could be better than these two great female icons," says Ott, who picked Arden and Rubinstein for their ideas and products that are still relevant today. "Regarding Helena, she created the concept of marketing, and the lipstick and nail polish. By marketing her products, she rolled out ways and expressions that we continue to use today. She also developed and exploited the concept of beauty as a transcendent and endless desire that still defines femininity."
Although much has been said and written about their mutual contempt, Señorita y Madame is the first play about these women. According to Ott, there are several reasons for this omission. First, they were women. "In the case of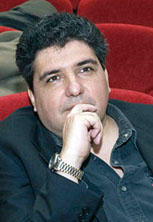 Helena Rubinstein, she wasn't only a woman, but also Jewish and a Polish peasant, which relegated her to a position of insignificance. And Elizabeth Arden was a nurse and one of the first women to proclaim her homosexuality, which was banned at the beginning of the century. These facts were key pieces in understanding the struggle to advance women's rights a struggle that is still ongoing as well as key elements in socio-political and economic progress in the 20th century."
Directed by another Venezuelan, Consuelo Trum, and presented in Spanish with English surtitles, the play reveals how dissatisfaction and contempt for someone you admire can lead to success, as well as the struggle against discrimination and stereotypes. Señorita y Madame also explores "the other face of capitalism, the one that allows you to grow richer, but also destroys you when you want even more than what you have," Ott says. "It is a poetical projection that finds the characters' voices to make it seem as if it had been written originally in English."
Ott is the founder of the San Martín Theatre in Caracas and has written 40 plays that have been produced worldwide in several languages, including the acclaimed A un átomo de distancia and Momia en el Closet: The Return of Eva Peron. But this is not the first Ott play that GALA has produced. Previous seasons have included Pavlov: Dos segundos antes del crimen, Nunca dije que era una niña buena, Tu Ternura Molotov, and Divorciadas, Evangélicas y Vegetarianas.
Señorita y Madame: The Secret War of Elizabeth Arden and Helena Rubinstein is part of the Washington, DC-based GALA Hispanic Theatre's ¡Viva los 40! anniversary season. It will be on stage from February 4 through February 28, 2016.
By Dubraska Vale Lazardy