At McDonald's, we believe that education is the true game-changer. We're proud to provide education and world-class training that helps people succeed within our System or wherever their career may take them. "Archways to Opportunity" is McDonald's overarching education program that helps people at their point of need whether it's learning English-language skills, getting a high school diploma, or earning an Associate's or Bachelor's degree. It also includes resources and support, such as tuition assistance and advising services, to help remove some of the barriers to pursuing educational goals.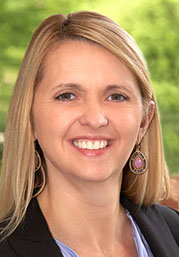 Investing in workforce education is our shared value proposition that advances the competitiveness of McDonald's and simultaneously advances the economic and social conditions of the communities in which we do business. Because of our size and scale, we believe we can be part of the solution to the education gap that exists in this country.
Earlier this year, McDonald's USA increased its efforts to help the approximately 750,000 employees who work in both company and independently-owned restaurants achieve a higher level of education by expanding its "Archways to Opportunity" offerings to include free high school completion, college tuition assistance and free education advising services.
As McDonald's USA President Mike Andres said, "We believe that education is the true game changer as it helps our employees succeed, within our company and beyond."
"Businesses like ours have a vested interest in helping to create an educated and well-trained workforce. We know that learning doesn't only take place in the classroom. It also happens in the workplace."
Under the umbrella of "Archways to Opportunity," eligible employees of McDonald's and participating franchisees have access to: 1) English under the Arches, an English as a Second Language (ESL) program that teaches employees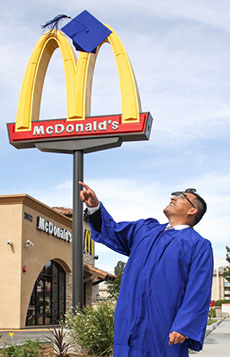 the English they need to communicate effectively and confidently with customers and staff every day; 2) Career Online High School, a program that allows employees to earn their high school diploma online at no cost; 3) College Completion, a program designed to help employees find the most efficient and affordable path to a two- or four-year degree including tuition assistance, transferrable college credit from McDonald's management courses, and alliances with colleges and universities; and 4) Free Education Advising, a program that helps people think through the planning process, decision points, and issues that need to be considered when deciding to return to school.
In April of this year, Juan Garcia, a 40-year-old restaurant General Manager, in Chatsworth, California completed his high school diploma under McDonald's "Archways to Opportunity" program. Juan was the first McDonald's employee to complete the online set of courses and earn his diploma.
Juan came to the U.S. in 1997, the same year he began his career at McDonald's. It was his first job in the States, and he started off on the maintenance team. Today, Juan is the General Manager of his restaurant overseeing about 50 employees and running a multi-million dollar business. Juan is not only a high school graduate, but he's also now a college graduate. After completing his high school diploma, he immediately enrolled in Southern New Hampshire University's College for America and obtained his Associate's degree in October.
Smart Horizon's Career Online High School, the high school completion program that Juan successfully completed, is a nationally-accredited career online high school program. This platform is adult and career focused and provides a coach to help students along the way, setting them up for success. High school curriculums can be challenging and this program is competency-based so students are able to master a skill through career-focused courses first, allowing them to build confidence before diving into a traditional curriculum. College for America, where Juan completed his Associate's degree, is a similar program - competency-based and designed specifically for working adults.
Juan takes his education very seriously. "I decided to go back to school not only to grow in the company, but also to make my family proud. I wanted to be an example for my family, and youth in general, which is why I am continuing to further my education. I believe all people should continue furthering their education as best they can and I'm glad to be an example for my family, so that they too can dream bigger. I would not have been able to do so without McDonald's, and this great program."
Lisa Schumacher is Director of Education Strategies for McDonald's.

Javier Alvarez-Garza believes higher education is key to getting ahead in life. So when he found out he had to register with Selective Service in order to be eligible for financial aid, he registered right away. Now Alvarez-Garza is a freshman at Catholic University in Washington, DC, majoring in Political Science. He sat down with us to talk about his experience registering with Selective Service, and why it's important to understand how registration is tied to college affordability.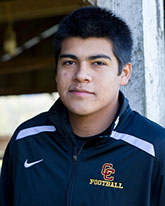 What was your experience registering with the Selective Service System?
I'd never heard anything about it, until I got something in the mail from Selective Service, and my mom said "you have to do this." At first I thought it was weird, but when I went to the website, it explained that Selective Service is like an insurance policy in case of national emergencies. Every man has to register. It wasn't that big of a deal to me. I was already filling out a bunch of forms for college like the FAFSA, so it was just another thing to do.
Why do you think education is important?
I think education allows people to empower themselves. As a Political Science major, I think we're in a very stagnant era, politically: a lot of people don't vote, a lot of people don't think it's important. If you feel like you don't matter, education makes you feel like you matter — especially if we teach people about how our government works. Maybe as an individual you don't have a lot of power, but as a group, the people hold the power. That's a big part of education. Education helps people become informed, and know what issues to look at. Too many people stop listening to a candidate if they disagree with them on one issue, but no one's going to be a perfect fit to your values. You have to weigh the options and see what's the best fit. That all comes with being an informed citizen, with getting an education.
You registered with Selective Service to stay eligible for college financial aid. How are you liking college so far?
It's fun. I think I've adjusted well and am learning a lot in my classes. I really like D.C. I also like just messing around with my friends in the dorms, and playing basketball.
Do you think most young men are aware of Selective Service?
I'd never heard anybody talk about it, ever. We should make it more known, not just wait until guys are 18 to talk about it. People should understand what they're doing when they register, and why they need to register.
Do you have any advice to young men who haven't registered with Selective Service yet?
Most of the time financial aid is necessary to go to college. Your education is worth it.
Men can register online with Selective Service at sss.gov, at the post office, when filling out the FAFSA, or by printing out and mailing in the form available at sss.gov. Registering keeps men eligible for jobs, education, and other opportunities. All men must register when they turn 18, regardless of immigration status. If a man does not register before he turns 26, he will permanently lose access to all opportunities tied to registration. To order free Selective Service educational materials in both English and Spanish, visit www.sssresources.us.