Obesity is the epidemic of our times, having nearly doubled since 1980. The U.S. has the highest rate worldwide, and Latinos are impacted disproportionately. According to the National Health and Nutrition Examination Survey, the prevalence of obesity among Hispanic adults (77%), is higher than non-Hispanic whites (67.2%), with significant increases over the last decade for Mexican Americans. With Mexico having previously had the highest rate of obesity, now second only to the U.S., the question begs to be asked: Why Latinos?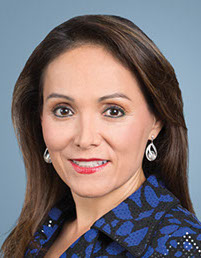 For an answer, we reached out to Dr. Rocio Medina, who in 2000 became a consultant for the Herbalife Nutrition Institute, and is now on the Herbalife Nutrition Advisory Board as Vice President of Worldwide Nutrition Training. She quickly summarized it in just three words: "lack of education."
Dr. Medina had been working as a family doctor for seven years when she attended a health seminar in 1999 that changed her life. She was intrigued to learn that 95% of health problems were because of diet. Changing course, she did her graduate studies on nutrition, receiving her degree from the Universidad de Monterrey in her native Mexico
Her position at the Herbalife Nutrition Institute is about sharing her nutritional knowledge. Dr. Medina has conducted hundreds of workshops with Herbalife members on how to lead a healthier life. "As self employed members, they were good about selling and using the products, but they didn't exercise and didn't know enough about nutrition," explains Dr. Medina. "We educated them on how to read labels, to learn about carbs, vitamins and protein."
Dr. Medina cites the main contributing factor for the rise in obesity in both countries as a sedentary urban lifestyle. In addition there are economic constraints, lack of exercise, stress and the excessive use of sugar. She points out that aguas dulces and sodas are a staple of most every meal. This has led to Latino children over-indexing when it comes to obesity, with 22.4% obese compared to only 14.3% of non-HIspanic white children (ages 2 - 19).
But how do you tackle longstanding traditions which lead to obesity? By educating one person at a time about what obesity really is. "We need to understand that the obesity epidemic is not just about being overweight or about appearance," says Dr. Medina. "It's a disease, and not understanding this leads to illness. Growing up and throughout my medical career, I never saw kids with diabetes. Now, at 10 years old, you see them. This is unacceptable!"
Dr. Medina has seen first hand how lifestyle changes among Hispanics have also led to the obesity epidemic. She grew up in the coastal city of Veracruz, in a household where licuados (fruit smoothies) were a daily staple. Her mom made sure her family ate plenty of fruits and vegetables, and fish two or three times a week, Dr. Medina notes that exercise was also a part of growing up: "After dinner we would go outside and play futbol, softball, and run around for about 4- 5 hrs."
But for many, gone are the days when mothers or grandmothers would cook up a healthy bowl of cocido (beef soup). Home-cooked meals have been replaced with fast food---like a hamburger, fries and soda---an unhealthy diet which can lead to heart disease, kidney failure, diabetes, and obesity.
In addition to its members, Herbalife educates all Herbalife users through Nutrition Clubs, which are social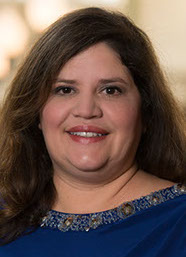 gatherings bringing together Herbalife members and the community to achieve a healthy, active lifestyle, while enjoying Herbalife products. "Our Nutrition Clubs work. We have 3 million daily Herbalife shake drinkers at the clubs," Dr. Medina is quick to point out. "The owners of the clubs educate the group attending the gatherings, whether it's the mom or the daughter, and they are taught to spread the word within the family."
Looking to extend the message of healthy living beyond the company, Herbalife has found partners who share their mission. One such organization is the Hispanas Organized for Political Equality (HOPE). According to HOPE Executive Director Helen Iris Torres, "Three years ago, HOPE focused on exploring their nutrition outreach to the Latino community. As Latina professionals we often leave own health care to the end." HOPE decided to put nutrition front and center with the support of Herbalife, and the results have been amazing.
Last year at the HOPE annual conference, a health and wellness panel was the most well-attended of the day. "We found out just how much it was needed. The wellness track, sponsored by Herbalife was the most highly rated," said Torres, further explaining that a couple of HOPE members are also Herbalife members.
"We need to educate ourselves and then find the tools that will help us combat obesity," Dr.Medina concludes. "We only have one heart, two arms, and our organs, and we need to take care of them, because living a healthy life means living a longer life."
By Bel Hernandez Castillo