FALL 2013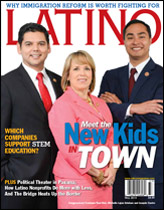 FEATURES
Latinos have made their mark in the new Congress. Here we spoke with three rising stars of the freshman class: Joaquin Castro; Michelle Lujan Grisham; and Raul Ruiz. What they told us may surprise you.
By Patricia Guadalupe

The legislative battle of the summer ended with passage of the immigration reform bill in the Senate, led by Marco Rubio and his Gang of Eight. But the real fight lies ahead in the Republican-dominated House. Is it a lost cause?
By Ana Radelat

More and more non-Latinos
in Congress count us as constituents,
so it's important to know what they think. And vice versa. The editors of LATINO rated thirty of them: thumbs up or
thumbs down?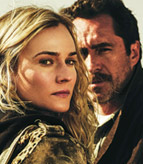 The hottest new show on television
this season takes place on the border. A brutal killer is loose and to catch him,
an El Paso cop and a Juarez detective
must work together. but that's easier
said than done.
By Bel Hernandez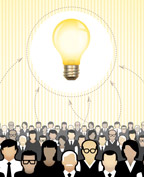 Times are tough, and Latino
nonprofits are learning to do
more with less. But some of the
top Latino organizations, such
as MAOF and the Hispanic Institute,
are thriving. Here's how
they're doing it.
By Evelyn Castillo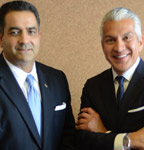 Business is booming at the U.S.
HIspanic Chamber of Commerce.
We interviewed CEO Javier Palomarez
and Chairman Marc Rodriguez
about their upcoming convention
in Chicago.

Corporate America has a vested
interest in encouraging Latinos to
enter the STEM fields but many
companies simply don't get it. Here
is this year's selection of companies
that do, and are actively engaging the Latino community.