WINTER 2014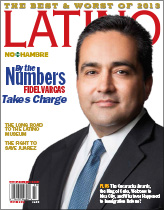 FEATURES
Fidel Vargas is a numbers guy
and he's transformed the Hispanic Scholarship Fund since taking the helm early this year. Now he's asking all Latinos to help by donating $8.33 a month. Plus, how to apply for a scholarship.
By Evelyn Castillo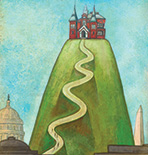 It will be a long road to a Latino
museum on the mall in Washington,
DC but a group of lawmakers,
lobbyists and celebrities are
working hard to make it happen.
Is it worth the effort?
By Ana Radelat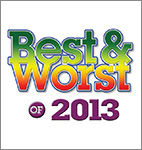 As we prepare to welcome in the
new year, let's not forget the old one just yet. 2013 was a study in contrasts, from
Marco Rubio to Ted Cruz, from Devious Maids to Machete Kills. Plus, our very own Cucaracha Awards for those who truly deserve them.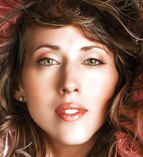 Patricia Vonne has emerged
from the shadow of her big brother Robert Rodriguez with a hot new release called Rattle Your Cage. It's sexy and provocative, combining castanets and Spanish
lyrics with rock and roll.
By Christy McBrayer

Austin is rapidly becoming the hip, wired capital of Latino America. Entrepreneurs are thriving thanks to groups like the Comadres and a resurgent Hispanic Chamber of Commerce.
By Alexandra Landeros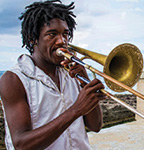 Music is happiness in Havana.
A photographic visit to Cuba's
capital reveals the rhythm of life
in the streets and clubs and
dance studios.
By Alicia Santistevan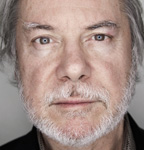 An excerpt from Ricardo Ainslie's
book The Fight to Save Juarez portrays a city under siege, and its citizens at war,
just across the border from El Paso.
Who are the winners and losers?
By Ricardo Ainslie